Study Indicates Half of Serious Auto Accidents Linked to Drug, Alcohol Use
January 02, 2023
By: Russell Maas
Over the last several years, reports suggest that car accident fatalities have reached record highs, with many experts attributing the increasing numbers to more speeding and the increased popularity of SUV's. However, new research by federal highway safety officials suggests drugs and alcohol have also played a significant role.
In a study released by the U.S. National Highway Traffic Safety Administration (NHTSA) last month, officials indicate more than half of all serious and fatal car crashes analyzed between 2019 and 2021 involved some form of drug or alcohol influence.
Despite efforts to improve vehicle safety, by adding new features that are intended to reduce the risk of crash injuries, NHTSA officials have recorded consecutive increases in overall car accident deaths over the last several years, with 33,244 fatalities in 2019, 38,824 in 2020, and 42,915 in 2021.
The agency has provided several theories to explain why such drastic increases have been recorded, but new research indicates impaired driving may be a much larger contributor than previously believed.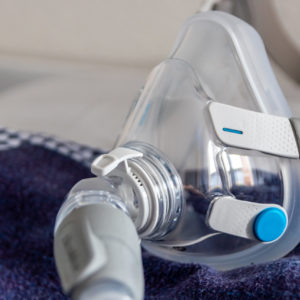 Did You Know?
Millions of Philips CPAP Machines Recalled
Philips DreamStation, CPAP and BiPAP machines sold in recent years may pose a risk of cancer, lung damage and other injuries.
Learn More
The latest research by NHTSA reviewed data on individuals involved in fatal car crashes between September 2019 and July 2021 across several densely populated cities in the U.S., including Baltimore, Maryland, Sacramento, California, Jacksonville, Florida, and other.
The study collected data on drivers, passengers, pedestrians, bicyclists, or other roadway users involved in serious or fatal crashes that were transported to a trauma center, and blood samples were taken.
According to the result of the study, NHTSA indicates 55.8% of roadway users injured or killed in auto accidents tested positive for one or more drugs or alcohol, and 19.9% of the individuals tested for positive for two or more categories of drugs or alcohol.
Researchers found 25.1% tested positive for cannabinoids (active THC), followed by alcohol (23.1%), stimulants (10.8%), and opioids (9.3%). Among other common drugs found in the systems of participants included sedatives and antidepressants.
For pedestrians, researchers found a slightly different trend with alcohol being the most commonly found substance for study participants. The findings indicate alcohol being the most prevalent at 24.7% among injured or killed pedestrians, followed by cannabinoids at 21.5%, and stimulants at 13.7%. Overall, 20.1% of pedestrians tested positive for two or more categories.
Overall, 54.4% of car drivers and motorcycle drivers, 54.6% of pedestrians, 54.1% of 25 passengers, 43.1% of bicyclists, and 61.0% of those who drove other vehicles, such as mopeds, all-terrain vehicles or electric scooters, who presented to trauma centers tested positive for one or more drugs included on the study's drug panel.
The findings suggest a clear association between the increased chance of being involved in a serious car accident or crash when under the influence of alcohol or multiple drug types. Researchers stated results of the study should be used for recommending or building further roadway regulations.
2022 Car Crash Fatalities On The Rise
New data released by NHTSA officials in August indicated that road deaths increased by 7% during the first quarter of 2022, when compared to 2021, marking the largest quarterly increase in deaths from car accidents since 2002.
The report stated there were at least 9,560 deaths in motor vehicle traffic crashes in the first quarter of 2022, which is a 7% increase over the 8,935 fatalities projected for the same quarter in 2021. According to the newest estimates, 2022 may be on track for yet another consecutive increase in motor vehicle deaths.
While the causes of these increased auto accident deaths were not identified in the report, officials noted that several states saw particularly significant increases; with Delaware seeing a 163.2% increase, a 62.5% increase in the District of Columbia, a 37.6% increase in New York and a 51.2% increase in North Carolina.
"*" indicates required fields