Hand Sanitizer Caught on Fire, "Engulfed" Woman In Flames: Report
September 08, 2020
By: Irvin Jackson
A recent report highlights the risks associated with certain hand sanitizer products, particularly off-brands that have flooded the market during the COVID-19 pandemic, after a Texas woman was left severely burned when hand sanitizer caught on fire and her entire body was "engulfed in flames".
A mother of three children, Kate Wise, is currently in an intensive care unit (ICU) after a hand sanitizer fire began on her hands as she went to light a candle on Sunday. The flames then spread to a nearby bottle of hand sanitizer, which exploded and sprayed Wise and the inside of her home with flaming, sticky gel.
Wise's daughters were able to get neighbors to help extinguish the flames and get the burning clothes off of her, and the family was able to get out of the house safely, according to a report by ABC News. However, Wise suffered severe injuries and burns across 18% her body.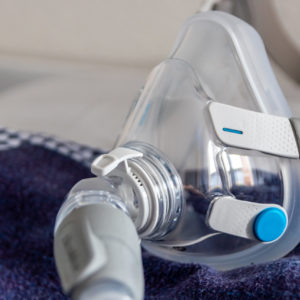 Did You Know?
Millions of Philips CPAP Machines Recalled
Philips DreamStation, CPAP and BiPAP machines sold in recent years may pose a risk of cancer, lung damage and other injuries.
Learn More
The injuries include second and third degree burns to her face, as well as her arms and legs. Her family has set up a GoFundMe page to help pay for the medical expenses.
Health and safety experts warn that hand sanitizer is highly flammable and should be kept away from flame. Those using hand sanitizer should ensure their hands are completely dry after using it before igniting a flame, such as a lighter, heater or gas stove.
The incident comes amid other concerns about the widespread use of hand sanitizer due to the pandemic, mostly due to poisoning risks.
The U.S. Food and Drug Administration (FDA) has recalled dozens of hand sanitizer products due to the presence of methanol and 1-propanol, which can be toxic if ingested.
In late July, the FDA issued a hand sanitizer recall warning calling for consumers to avoid more than 100 topical hand sanitizer products recalled due to the presence of methanol, or for failing to meet the 60% guideline of the active ingredients ethyl alcohol or isopropyl alcohol to effectively kill germs.
Those recalls have continued in a steady stream, with one of the most recent, a Leafree Instant Hand Sanitizer recall affecting all lots, announced on September 3. However, that recall came as a result of the manufacturer labeling the bottles as "edible alcohol."
The FDA indicated the label may promote ingestion of the product, which could result in alcohol toxicity, injuries and death.
The Leafree recall came days after the FDA released a hand sanitizer warning on August 27, citing newly received reports of consumers accidentally ingesting hand sanitizers that were packaged in food and drink containers.
According to a recent report by the U.S. Centers for Disease Control and Prevention (CDC), it is aware of at least 62 alcohol-based hand sanitizer-associated methanol poisoning cases from May 1, 2020 through June 30, 2020 nationwide. Of those, four patients died and three were left with visual impairments.
Methanol is often used to make fuel and antifreeze, but including it in hand sanitizer can cause side effects like headache, nausea, vomiting, blurred vision, seizures, blindness, coma, permanent damage to the nervous system and death.
The FDA and CDC recommend consumers always wash their hands with soap and water before using a topical hand sanitizer, as currently there is no scientific evidence it is a more effective means of killing germs over normal hand washing.
"*" indicates required fields