Hand Sanitizer Poisoning Problems for Children Result in Warning
November 13, 2015
By: Russell Maas
Poison centers nationwide are warning parents and caretakers about the risk of hand sanitizer for young children, indicating that consuming even a small amount of their hands cause illness or alcohol poisoning. 
The American Association of Poison Control Centers (AAPCC) issued a poison alert on November 11, urging parents to use the same caution with hand sanitizers around children as they use with other possibly poisoning items.
During the first nine months of 2015, there were nearly 15,000 reports of hand sanitizer exposure called in to poison centers nationwide, according to the AAPCC.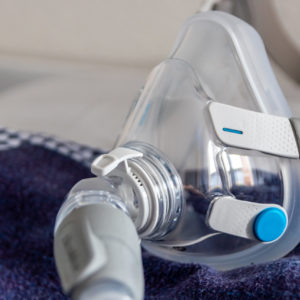 Did You Know?
Millions of Philips CPAP Machines Recalled
Philips DreamStation, CPAP and BiPAP machines sold in recent years may pose a risk of cancer, lung damage and other injuries.
Learn More
The National Poison Data System (NPDS) database indicates that about 85,000 calls regarding hand sanitizer problems involving children were reported to the agency over the last five years, and the number of calls have increased by 400 percent since 2010.
In 2010, there were a total of 4,208 total hand sanitizer ingestion related calls to Poison Control Centers. One year later, the agencies reported 20,014 total hand sanitizer calls with more than 17,000 of them inquiring about children under 12 having ingested the products.
Since 2011, more than 20,000 hand sanitizer calls have been made to Poison Centers each year and more than 17,000 of each year's calls are in regards to children under the age of 12 swallowing the products.
According to the AAPCC, children are attracted to hand sanitizers for many of the same reasons they are drawn toward other poisonous materials such as dish soap or laundry detergent pods and that is because of the attractiveness of the product.
Almost all hand sanitizer products are either laced with glitter and come in multiple colors or are scented, making the products smell like food.
Typically, children under the age of five years old are at higher risks for licking things or putting objects in their mouths, so sanitizers scented to smell like marshmallow, vanilla, strawberry and other familiar foods is an enticing feature.
Hand Sanitizer Poisoning Risks
Hand sanitizers have become increasingly popular over the last five years in homes, daycares, schools, and public places and are a convenient way to clean hands and kill germs. However, aside from a few extra binding agents and moisturizers, hand sanitizers main active ingredient is alcohol which acts as the antimicrobial. The average hand sanitizers sold in store shelves contains between 60% and 95% ethyl alcohol, creating a hazardous situation if children ingest the liquids.
The average beer or wine contains between five and seven percent alcohol and Vodka usually consists of about 40% alcohol. Hand sanitizers, with up to 95% alcohol, will quickly intoxicate or poison a child age five or under.
Symptoms of hand sanitizer poisoning include confusion, vomiting, slow breathing, low body temperature and bluish skin color. In severe cases when the child has swallowed a considerable amount they could be at risk of respiratory arrest that could lead to death. The AAPCC's warning claims that lethal amounts could be present in children under five with consumption of just two or three squirts from a bottle.
The AAPCC recommends that parents, teachers, and caregivers store the hand sanitizers out of reach and not in an accessible area for children to access. The agency suggests to always monitor the use of hand sanitizers and only place a dime-sized amount on the hands and rub them together until completely dry.
Parents are also being encouraged to teach their children and their friends about the dangers of hand sanitizer ingestion and proper usage. If parents are not comfortable using the alcohol-based hand sanitizers, the agency recommends using non-alcohol based products or sanitizing wipes.
The AAPCC warning calls for those who believe a child has ingested hand sanitizer to immediately call the poison control help line at 800-222-1222. The poison control hotlines are open 24 hours a day, year round for immediate advice.
"*" indicates required fields