Harley-Davidson Motorcycle Recall Issued for Brake Problems
October 26, 2011
By: Staff Writers
More than 250,000 Harley-Davidson touring bikes and trikes have been recalled because of problems with the rear brakes and brake lights, which could contribute to an accident. 
The Harley-Davidson motorcycle recall (pdf) will affect touring, CVO touring and trike vehicles from model years 2009-2012.
Excessive heat can cause brake fluid leaks that may decrease the effectiveness of the rear brake or cause problems with the rear brake light. Either problem has the potential to cause serious injury for riders as a result of losing control of the motorcycle or being rear-ended by another vehicle.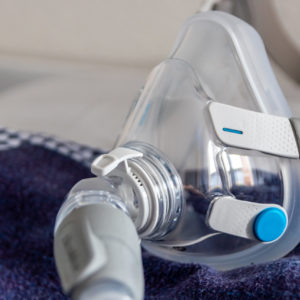 Did You Know?
Millions of Philips CPAP Machines Recalled
Philips DreamStation, CPAP and BiPAP machines sold in recent years may pose a risk of cancer, lung damage and other injuries.
Learn More
Harley-Davidson investigators first became aware of a potential problem in June 2010, when a Trike lost brake functionality, according to documents the company filed with the National Highway Traffic Safety Administration. A month later, the company learned of a possible motorcycle accident related to the problem from a Louisiana dealership.
The company's investigation led it to determine that the rear brake switch is too close to the exhaust system, causing the switch to overheat. The exhaust system was new to the 2009 FL touring family motorcycles.
The motorcycle recall affects 250,757 Harley-Davidson Touring, CVO Touring and Trike models from model years 2009-2012. The vehicles were built between June 6, 2008 and September 16, 2011. The makes, models and model years are listed below:
H-D/FLHP/2009-2012
H-D/FLHPE/2009-2011
H-D/FLHR/2009-2012
H-D/FLHRC/2009-2012
H-D/FLHT/2009-2010
H-D/FLHTC/2009-2012
H-D/FLHTCU/2009-2012
H-D/FLHTCUSE4/2009
H-D/FLHTCUSE5/2010
H-D/FLHTCUSE6/2011
H-D/FLHTCUSE7/2012
H-D/FLHTCUTG/2009-2012
H-D/FLHTK/2010-2012
H-D/FLHTP/2009-2012
H-D/FLHX/2009-2012
H-D/FLHXSE/2010
H-D/FLHXSE2/2011
H-D/FLHXSE3/2012
H-D/FLHXXX/2011
H-D/FLTR/2009
H-D/FLTRSE3/2009
H-D/FLTRU/2010-2012
H-D/FLTRUSE/2011
H-D/FLTRX/2010-2012
H-D/FLTRXSE/2012
Harley-Davidson will begin notifying affected registered owners and dealers on or about October 31. Dealers will install a rear brake light switch kit for affected owners free of charge. Owners with questions can call the company at (414) 343-4056.
Photo Attribute: http://www.flickr.com/photos/rbitting/ / CC BY 2.0
Lisa

June 26, 2023 at 7:15 pm

How can I know what caused my husband's Harley Davidson 2012 trike accident? Went off road about 35mph, witnesses, riding over 40 years, about 2:20pm, sun to back. I have photos of front tire skid mark and broken rear caliper. It was a hot day. On pavement. Just left H/D for electrical issues for the 3rd time, only a few miles away. They didn't leave the parking lot to test drive it; did they do t[Show More]How can I know what caused my husband's Harley Davidson 2012 trike accident? Went off road about 35mph, witnesses, riding over 40 years, about 2:20pm, sun to back. I have photos of front tire skid mark and broken rear caliper. It was a hot day. On pavement. Just left H/D for electrical issues for the 3rd time, only a few miles away. They didn't leave the parking lot to test drive it; did they do their due diligence? It was the only place we took it.

Rocky

September 9, 2022 at 10:45 am

Have an 2012 FLHTK. Bought it brand new. The rear brake never worked well since the purchase. Almost no rear brake! Push on the pedal as hard as you can, but cannot stop well, if at all. (If you need to stop quick, you cannot! Almost went up someone's back end more than once. Extreme caution needed to ride that bike!!) Took it to the Harley dealer right after purchase and they said nothi[Show More]Have an 2012 FLHTK. Bought it brand new. The rear brake never worked well since the purchase. Almost no rear brake! Push on the pedal as hard as you can, but cannot stop well, if at all. (If you need to stop quick, you cannot! Almost went up someone's back end more than once. Extreme caution needed to ride that bike!!) Took it to the Harley dealer right after purchase and they said nothing is wrong. Go figure! Now there is a recall, not just on the brake switch etc., the antilock system as well. Harley lied through their teeth. Apparently there is a lawsuit now and Harley is supposed to notify owners. It's been about a year since that happened and I was not notified.... My temporary rear brake fix was to by pass the rear antilock system, which I did. At least I have some rear brake now, but also suspect a faulty master cylinder because brakes, rear, are not totally good. Front brake works as it should. My older bike has perfect rear brakes. Just saying...

Larry

July 3, 2022 at 8:56 pm

I bought a 2012 Harlry Tri-glide with 17000 miles on it. Never heard about back brake issues or prob. would not of purchased. I still cannot beleive how bad the rear brakes are and why a company ,any company, would be allowed to sell such an accident looking for a place to happen. Very ,very dissapointed in Trike and am almost afraid to ride it. But Iam stuck with it for awhile. Any Class Actio[Show More]I bought a 2012 Harlry Tri-glide with 17000 miles on it. Never heard about back brake issues or prob. would not of purchased. I still cannot beleive how bad the rear brakes are and why a company ,any company, would be allowed to sell such an accident looking for a place to happen. Very ,very dissapointed in Trike and am almost afraid to ride it. But Iam stuck with it for awhile. Any Class Action Lawsuits , let me know.

Michael

May 7, 2020 at 9:26 pm

If you choose to ride a straight line motorcycle with excessive mass , limited power and huge inertia dont be surprised at how fucking shit it is at being a motorbike. Youre either a senior professional with a problem or inferiority complex or simply have no talent with regard to motorcycling

joseph

April 19, 2019 at 7:51 pm

I just had the brake recall service done I was informed by the mechanic that my 2008 FLTR has a 2000 brake rotor on it does anyone know if HD sent bikes off the line like this

Cj

March 16, 2018 at 7:54 pm

I have been riding Harley Davidson motorcycles for over 50 years. Last weekend was a real eye opener for me. I have several Harley's. Decided to take the 04 ultra for short ride to one of my shops. This bike was built to the hilt by Daytona Harley Davidson with everything screaming eagle race had to offer plus the six speed tranny that wasn't even offered at the time of sale. This motorcycle had l[Show More]I have been riding Harley Davidson motorcycles for over 50 years. Last weekend was a real eye opener for me. I have several Harley's. Decided to take the 04 ultra for short ride to one of my shops. This bike was built to the hilt by Daytona Harley Davidson with everything screaming eagle race had to offer plus the six speed tranny that wasn't even offered at the time of sale. This motorcycle had less than 5000 miles on it. On 3/11/2018 approx 1:33 pm I pull away from a stop light to a speed of 30mph when the bikes speed began to drag down an all hell broke loose an the front wheel locked up an through the bike an myself down to the left side sliding approx 75 feet on my crash bars an ass. After pushing myself out from under the bike an uprighting it I noticed my left rotor was blue so I pulled the front brake handle an it was hard as a rock. to my surprise my wheel was still locked up. First call was to my wife to tell her I had a wreck an still alive second call to my wrecker to pick me an the bike up. An that's when I noticed that my left leg said u ain't going nowhere but to the doctor. So me being stubborn old fart got back on the bike when the wrecker showed up an btw they showed up within a minute from the time of dispatch.driver was lowering the bed an the bike started to roll like nothing was wrong. Squeezed the handle an it's perfect wtf! Got the bike to my shop an hit the floor again it was time to get me checked out an yes I'm broken worse than the bike. My orders to my staff is no one is allowed to diagnose or touch anything on the motorcycle. On Wednesday the bike was taken to my other facility for me to inspect against wife an doctors orders. My findings what caused the crash is the break fluid heating up an creating parts of the internal seals to clog the hydraulic system. For future reference Harley Davidson has a problem not only with 2008 models an up but earlier models as well using brake fluid that Harley Davidson puts in the motorcycle from the factory. Also told my insurance company to screw off till the proper authorities are notified of my conclusion an for their forensic team to investigate. Hope this helps and get that fluid out of your motorcycle.

Fred

March 11, 2018 at 9:16 pm

I have a 2007 Harley Elyria glide my back break like is not working by the foot break is this due to the recall

Gerry

February 9, 2018 at 9:14 pm

I have a 2016 triglide last year I could not stop my bike and ending up going through a red light. When it is wet I have NO back brakes . I took it to Barnes Harley. They checked the bike over and told me that they could not find anything wrong. This only happens when it's raining. I was going under the speed limit at the time and had to stand on my brakes. Is there any one out there having the[Show More]I have a 2016 triglide last year I could not stop my bike and ending up going through a red light. When it is wet I have NO back brakes . I took it to Barnes Harley. They checked the bike over and told me that they could not find anything wrong. This only happens when it's raining. I was going under the speed limit at the time and had to stand on my brakes. Is there any one out there having the same problem????

Jack

October 17, 2017 at 10:34 am

Holy crap I remember my wife telling me something about a recall just blew it off not our years were ok and that was it. Well I was trying to help her brother a few weeks ago I'm retired he works he needed tires before Biketobetfest in Daytona so I volunteer to take his 2010 ultra to shop and have tires put on ,, so I rode to his work gave him my bike ,, he said be careful the rear brake sticks so[Show More]Holy crap I remember my wife telling me something about a recall just blew it off not our years were ok and that was it. Well I was trying to help her brother a few weeks ago I'm retired he works he needed tires before Biketobetfest in Daytona so I volunteer to take his 2010 ultra to shop and have tires put on ,, so I rode to his work gave him my bike ,, he said be careful the rear brake sticks sometimes ok cool I got this. Till the first stop "NOT" there were no rear brakes hard as a rock stand on peddle rear tire locks up clunch and again . So I road slow to my house to take a look no visible problems lubed pivot points went to tire shop .Brakes were better for a short time them seemed frozen stand on peddle then rear wheel lock up and that clunky sound . Tires on ride back to his house same crap. Told him gotta fix this before Daytona. This weekend he brought it by I put new master on bled brakes seemed ok went for test ride and guess what??? You got it no pedal like a rock stand on it tire lock up and that clunky sound so I go online look up problem and see this recall I've been riding Harley's since 1977 and will not ride another brand my brother in law is going to call the # in the morning I hope we can get it straightened out I'm a pretty good wrench and why you put ABS brakes on a bike is beyond me I will not have them on mine thanks for sharing SSG ret. Jay S

Jack

October 17, 2017 at 3:22 am

Holy crap I remember my wife telling me something about a recall just blew it off not our years were ok and that was it. Well I was trying to help her brother a few weeks ago I'm retired he works he needed tires before Biketobetfest in Daytona so I volunteer to take his 2010 ultra to shop and have tires put on ,, so I rode to his work gave him my bike ,, he said be careful the rear brake sticks so[Show More]Holy crap I remember my wife telling me something about a recall just blew it off not our years were ok and that was it. Well I was trying to help her brother a few weeks ago I'm retired he works he needed tires before Biketobetfest in Daytona so I volunteer to take his 2010 ultra to shop and have tires put on ,, so I rode to his work gave him my bike ,, he said be careful the rear brake sticks sometimes ok cool I got this. Till the first stop "NOT" there were no rear brakes hard as a rock stand on peddle rear tire locks up clunch and again . So I road slow to my house to take a look no visible problems lubed pivot points went to tire shop .Brakes were better for a short time them seemed frozen stand on peddle then rear wheel lock up and that clunky sound . Tires on ride back to his house same crap. Told him gotta fix this before Daytona. This weekend he brought it by I put new master on bled brakes seemed ok went for test ride and guess what??? You got it no pedal like a rock stand on it tire lock up and that clunky sound so I go online look up problem and see this recall I've been riding Harley's since 1977 and will not ride another brand my brother in law is going to call the # in the morning I hope we can get it straightened out I'm a pretty good wrench and why you put ABS brakes on a bike is beyond me I will not have them on mine thanks for sharing SSG ret. Jay S

David

August 29, 2017 at 4:08 am

ABS on Harley or any Motorcycle, Absolute Bull Shit.

john

July 30, 2017 at 3:48 am

i have a 43000 dollar nitemare 2011 cvo roadglide brakes are worthless 2 people on it no brakes wet conditions no brakes i had 3 twin cams all 3 engines failed a99 an 07 now a2011 none of the brakes on the 3 wer any good this bike has 9700.00 worth of repairs new motor 2 charging systems replaced all 3 bikes had cam bearings fail 99 at 43000 miles 07 at 30000 miles 2011 failed at 13000 trans be[Show More]i have a 43000 dollar nitemare 2011 cvo roadglide brakes are worthless 2 people on it no brakes wet conditions no brakes i had 3 twin cams all 3 engines failed a99 an 07 now a2011 none of the brakes on the 3 wer any good this bike has 9700.00 worth of repairs new motor 2 charging systems replaced all 3 bikes had cam bearings fail 99 at 43000 miles 07 at 30000 miles 2011 failed at 13000 trans bearing stator radios craped out and 2011 engine gone at 31000 miles front neck bearings try and lube them on a rg 17 h ds this the worst and the last and the f n dealers are careless my bike came back from blackhills hd with nicks in the chrome and scratches in my 6000 dollar paint job and service man hung uo on me about the condition of the paint and chrome se said how do u know we did it i said you had it for 6 weeks to fix the motor and the stuff marked only you guys had it tore down that far p s customer service said what do you think we can do about it i am 1300 miles away from them i am screwed

Dave

March 25, 2017 at 1:47 am

Have a 2012 Tri-Glide, Bike runs hotter than shit, rear brakes are almost non-existent, very dangerous in panic stop. Back to stealership they looked at me like I was nuts, Nothing Wrong. I think porter did work. I bought this bike for my wife because she was having trouble with 2-wheeler. If I am not mistaken they have really beefed up the brakes, rotors,calipers and pads, on the 2014 Tri-Glide.[Show More]Have a 2012 Tri-Glide, Bike runs hotter than shit, rear brakes are almost non-existent, very dangerous in panic stop. Back to stealership they looked at me like I was nuts, Nothing Wrong. I think porter did work. I bought this bike for my wife because she was having trouble with 2-wheeler. If I am not mistaken they have really beefed up the brakes, rotors,calipers and pads, on the 2014 Tri-Glide. Lying stealership won't admit any problems. Should be class action on trike rear brakes, (2008-2013) On top of that I am trying to tow a matching Legend Trailer, trailer works fine on 2000 Heritage softail. Also heard on other forum that people were also having rear brake problems after the warranty brake switch replacement. Turns out Harley is too fucking cheap to pay labor to bleed brakes after switch change. Nice A, I think about .5 hour., so it's not done. ALL THIS FOR A MEASLY $35,000 NEVER AGAIN !!!!!

Lawrence

January 18, 2017 at 6:47 pm

I have a 08 ultaclassic 38k miles, this summer after 3 hours of Hiway driving, pulling over to get gas, off the throttle, onto back brake, no back brake ,pedal all the way down , quickly down shifting and on front brake . Stopped just before going into the ditch on the other side of the approach, after getting gas tried rear brake worked ok, but now I'm applying front brake first, which after 45 y[Show More]I have a 08 ultaclassic 38k miles, this summer after 3 hours of Hiway driving, pulling over to get gas, off the throttle, onto back brake, no back brake ,pedal all the way down , quickly down shifting and on front brake . Stopped just before going into the ditch on the other side of the approach, after getting gas tried rear brake worked ok, but now I'm applying front brake first, which after 45 years of riding feels wrong.

michelle

August 1, 2016 at 12:32 am

I was riding on a harley and had a accitdent can i sue harley davidson for the bike not stopping correct?

John

October 13, 2015 at 7:59 pm

09 flhtc rear brakes all of a sudden hard to push pedal . Found out June 5 2015 when a deer ran in front of me I tried to apply brakes but no response so I hit deer at 55mph serious damage to bike an major medical to me . I have reported it insurance did as well no word back yet . Bike has been rebuilt 9k $ an problem still there can't ride from injuries for a few more weeks but would like some ki[Show More]09 flhtc rear brakes all of a sudden hard to push pedal . Found out June 5 2015 when a deer ran in front of me I tried to apply brakes but no response so I hit deer at 55mph serious damage to bike an major medical to me . I have reported it insurance did as well no word back yet . Bike has been rebuilt 9k $ an problem still there can't ride from injuries for a few more weeks but would like some kind of response

Brenda

September 30, 2015 at 11:57 pm

I am a lady rider and I have a 2011 FHLTK. While I was in the Black Hills last month for the Sturgis Rally, my bike all of a sudden lost power and quit. I got it to start up with no problem, however, I could not go when I released the clutch. It just locked up. Even putting the bike into neutral it wouldn't move. I had to have it towed to Black Hills Harley where they replaced the severely wa[Show More]I am a lady rider and I have a 2011 FHLTK. While I was in the Black Hills last month for the Sturgis Rally, my bike all of a sudden lost power and quit. I got it to start up with no problem, however, I could not go when I released the clutch. It just locked up. Even putting the bike into neutral it wouldn't move. I had to have it towed to Black Hills Harley where they replaced the severely warped rotor on the front right and they replaced the blown bearings in the ABS and wheel. I rode it back home alright. Then the other night I was out and I hit a critter in the road and had to apply my brakes. They seemed to be ok until I took it out Monday night and it locked up on me again in the middle of the road. The right rotor was too hot to touch and the caliper seemed to be scraping the rotor as there were metal filings when I looked. I managed to ride it back home and it is now running really rough. I have around 31000 miles on it and this is the first time that I have had any troubles with it. Not sure what to do with it but if it is a recall, then they should fix it.

Craig

August 24, 2015 at 2:19 am

I have a 2013 Street Glide with ABS brakes . The rear brakes are not existent. The dealer told me that's the way they are. I traded my 01 Roadking in .I wish I hadn't. Harley is going bake to the AMF era especially were safety is concerned.

Pat

July 28, 2015 at 11:34 pm

I have a 2011 ultra classic that has started giving me a problem . My rear brakes will be gone or stick . I talked to a mechanic that has said he has seen this before and says he thinks it is the actuator sticking . I need to know if this is another part of the problem with the switch talked about here or if it is something else ?

orville

July 6, 2015 at 11:40 pm

I have a 2009 Harley trike with only 5,200 miles on it the rear brakes are completely worn out rotors and pads both, will Harley do anything about this.

Fred

July 5, 2015 at 4:51 am

I experienced no rear brake yesterday, I was travelling a mountain area with curves and steep grades. I have been over this area with my current 2008 Ultra Classic as well as my previous 1996 Ultra and never had this issue in the past. Trust me, you need rear brakes coming into Jerome Arizona. Not sure where to go or what to do.

Daniel

February 6, 2015 at 2:20 pm

2008 Harley flhtcu I lost rear brakes when the brake light switch melted burning the wiring harness up lost all fluid from the rear master cylinder / replaced the switch bleed the brakes now the foot peddle is hard as a rock when you push hard on it the abs senses an event every time momentarily locking up the rear wheel. I'm having a real hard time getting answers about the problem iv even been [Show More]2008 Harley flhtcu I lost rear brakes when the brake light switch melted burning the wiring harness up lost all fluid from the rear master cylinder / replaced the switch bleed the brakes now the foot peddle is hard as a rock when you push hard on it the abs senses an event every time momentarily locking up the rear wheel. I'm having a real hard time getting answers about the problem iv even been told to get use to it the way it is. This is a very dangerous problem and this bike has had countless problems thru out the years I am the first owner and so bummed out over it Im told that it isn't giving up any codes so they can't find the problem. So now iv got the most expensive yard ordiment iv ever seen. The quality of Harley has gone into the shiter. And HARLEY Davidson will not own up to this defect or lemon

Barnaclebill

September 5, 2014 at 11:03 pm

I have to wonder why HD doesn't make attempts to notify owners of these issues instead of us finding out the hard way, I guess it's not cost effected for them to do so. I found out my brake switch was bad when I was backing the bike out of the garage, not running, yet holding the front brake on because of the steep incline. Smoke started pouring out of the switch assembly and my wire was melting. [Show More]I have to wonder why HD doesn't make attempts to notify owners of these issues instead of us finding out the hard way, I guess it's not cost effected for them to do so. I found out my brake switch was bad when I was backing the bike out of the garage, not running, yet holding the front brake on because of the steep incline. Smoke started pouring out of the switch assembly and my wire was melting. Scared the hell out of me.

Becky

August 12, 2014 at 11:06 am

long story short.. 2010 triglide ran hot from new (burnt legs) horn cover so hot it turned purple.. had engine ripped down.. connecting rods almost welded to crank. Sued harley !! They would never admit to an overheating problem.. won the case.. money received not even close to covering total cost of repairs.. lots of new parts.( $5, 000.) That's 5 grand later....107 stage 2 HP kit. New S&S crank[Show More]long story short.. 2010 triglide ran hot from new (burnt legs) horn cover so hot it turned purple.. had engine ripped down.. connecting rods almost welded to crank. Sued harley !! They would never admit to an overheating problem.. won the case.. money received not even close to covering total cost of repairs.. lots of new parts.( $5, 000.) That's 5 grand later....107 stage 2 HP kit. New S&S crank welded and balanced bike runs better than ever fuel mileage way up.40+ Runs cool. It rocks..now the trike is what it should have been when I purchased it thanks for reading my tail of Whooo. Later..

Eric

August 11, 2014 at 11:03 am

I have a 2011 Ultra Classic Trike with 5266 kms on it . I'm disabled and ride when I can . I finally went out yesterday with my lady . Travelling at hiway speed and all of a sudden the traffic was stopping dead . I immediately started grabbing gears and preparing to brake when I discovered the rears were non existant . I have received nothing in the mail or squat . For 42,000 dollars they better f[Show More]I have a 2011 Ultra Classic Trike with 5266 kms on it . I'm disabled and ride when I can . I finally went out yesterday with my lady . Travelling at hiway speed and all of a sudden the traffic was stopping dead . I immediately started grabbing gears and preparing to brake when I discovered the rears were non existant . I have received nothing in the mail or squat . For 42,000 dollars they better fix this bsstsrd along with the reverse motor that is f@#%ed and the paint is totally spider webbed on the fenders . Very poor for the money , never again . Trust me .

Robert

August 5, 2014 at 4:38 am

2013 roadglide with abs at 8000 miles rear brakes won't stop bike ,pedal feels good pads are not worn out.taaking to dealer tommorow still under warrannty .

LEEANNE

July 29, 2014 at 1:55 pm

I JUST BOUGHT A 2013 FB, last week on my ride into work the front tire started to shake, thought maybe just low on air, put air in tire,,, got so much worse and the front breaks weren't working like there wasn't enough pressure ... it got so bad that i ended up having Harley come get the bike as i was unable to control the bike. HAS ANYONE HEARD ABOUT THE 2013 MODELS??? ANY ISSUES

Denver

July 24, 2014 at 10:50 pm

I have a 2008 flhtcu. Just happened to be checking the fuses because the cruise and lighter would not work earlier in the morning. Discovered the rear brake light pressure switch was spraying brake fluid all over the engine. Replaced and bled the brakes. Disappointed in HD's quality. I've had issues with wiring (tps sensor) which I asked a dealer mech. about. Wanted me to pay $75 an hour for them [Show More]I have a 2008 flhtcu. Just happened to be checking the fuses because the cruise and lighter would not work earlier in the morning. Discovered the rear brake light pressure switch was spraying brake fluid all over the engine. Replaced and bled the brakes. Disappointed in HD's quality. I've had issues with wiring (tps sensor) which I asked a dealer mech. about. Wanted me to pay $75 an hour for them to troubleshoot. Through online forums I discovered they had a wiring harness issue. I disconnected all connections I could find and put die electric grease on all fittings, and then zip tied everything rogether. My next bike wont be a harley and it will have a throttle cable. Old school =less trouble. Disappointed all the recalls only go back to 09.

steven

April 19, 2014 at 3:07 am

my vibrating brakes started after i had tires cchanged by a non professional. Front and rear do it applied together or separatley. Not sure if it is something out of adjustment or the belt not tightened up correctly or what ....can anyone help please send me an email

Steve

December 29, 2013 at 11:09 am

I just purchased a used Harley 2011 SG Trike. How do I know if this recall has been performed on my trike? Thanks you in advance, Steve T.

Gene

September 4, 2013 at 7:52 pm

new 2013 Harley trike runs so hot that I cannot use it until I get it repaired. I only have put 75 miles on the Trike & it\\\\\\\'s going to cost $2000 dollars (full list-no discount from Harley) to modify it so that it can be driven without causing burns to my leg.. I would like to join a class action lawsuit. Harley keeps selling these trike knowing that the customer will be unable to[Show More]new 2013 Harley trike runs so hot that I cannot use it until I get it repaired. I only have put 75 miles on the Trike & it\\\\\\\'s going to cost $2000 dollars (full list-no discount from Harley) to modify it so that it can be driven without causing burns to my leg.. I would like to join a class action lawsuit. Harley keeps selling these trike knowing that the customer will be unable to drive them without spending a considerable additional amount of money to modify the trike.

mike

January 31, 2013 at 12:48 am

i recently financed a 2012 dyna street bob at Timpanogos harley in lindon utah... when the deal was done they had me believing that i was paying on it for 5 years. After i got my billing statement, it said it was a 7 year loan. Wich turned my 15,000 dollar bike into a 28,000 dollar bike!!! I went in to talk to them about it... and then they pulled out a paper (wich I NEVER initialed), and it expl[Show More]i recently financed a 2012 dyna street bob at Timpanogos harley in lindon utah... when the deal was done they had me believing that i was paying on it for 5 years. After i got my billing statement, it said it was a 7 year loan. Wich turned my 15,000 dollar bike into a 28,000 dollar bike!!! I went in to talk to them about it... and then they pulled out a paper (wich I NEVER initialed), and it explained that my finance charge was 19.75% interest!!!! 82 grueling payments at 339.00 a month!!! WELL, I had NEVER seen this paper. LET ALONE "INITIAL" THE DAMN THING! IF I had seen this paper, I would have not financed the bike. The dealer says that I seen the paper the night I financed it. NO... I didn't. I would have walked out , had I seen that! You know?, It's strange that this MYSTERY PAPER suddenly appeared without my initials. What sucks, is that this paper was shuffled into MY copies as well. I didnt look at MY copies because i thought I had just seen all the papers. I can't believe the underhandedness of this dealer!!!! They're telling me now, " why dont you own up to what the deal was?" BULL#%!@!!!!!! THAT... wasn't the deal TIMPANOGOS harley davidson! I will never do buisiness with harley davidson again. AND... I will recomend anyone AGAINST doing buisiness with harley davidson. They basically stole 13,000 dollars from me and my family." SCREW YOU " HARLEY DAVIDSON. If anyone has experienced anything similar... I would love to hear it. Where is the CONSUMERS PROTECTION?

Hamilton

December 14, 2012 at 3:49 pm

I have a 2012 Harley Trike They have replaced the brake lite switch,my problems are I have had to replace the pads and the rotors..I went to Four different dealers( Ft. Walton Beach,Cristal River,Sunrise,South Miami) all four said the brakes needed adjusted ,the emergency brake would last about pulling it 5 tmes and then it wont hold each dealer says thet the e-brake comes loose. Does'nt sound ri[Show More]I have a 2012 Harley Trike They have replaced the brake lite switch,my problems are I have had to replace the pads and the rotors..I went to Four different dealers( Ft. Walton Beach,Cristal River,Sunrise,South Miami) all four said the brakes needed adjusted ,the emergency brake would last about pulling it 5 tmes and then it wont hold each dealer says thet the e-brake comes loose. Does'nt sound right,any thoughts or solutions out there?

TERRY

November 27, 2012 at 9:55 pm

REPLACED THE SECOND BREAK SWITCH ON MY 2008 ULTRA CLASSIC. AND THE THIRD TIME THE BIKE WENT TO IDLE WHEN I WAS DOING 60 ON THE EXPRESSWAY. WIRELESS THROTTLE IS A JOKE ON THESE BIKES

Dennis

October 21, 2012 at 1:57 am

I recently test rode a pair of Harley touring bikes. Road Glide Ultra and Ultral Classic Limited. Both had ABS and the rear brake on both was nearly non-existent. The dealer said that the rear brake with ABS has to be broken in before it works correctly. I find this a little disturbing and I expect both front and rear brakes to work correctly on a brand new bike.

Pat

September 17, 2012 at 2:01 pm

After reading the previous comments only two are recall related. The owner looking for a loaner has a valid concern. The owner using the rear brake to cancel the cruise isn't really thinking straight. The rest have nothing to do with a brake light switch issue. My only concern is getting the switch replaced. I called the dealer last December when the switches were on B/O and never received a call [Show More]After reading the previous comments only two are recall related. The owner looking for a loaner has a valid concern. The owner using the rear brake to cancel the cruise isn't really thinking straight. The rest have nothing to do with a brake light switch issue. My only concern is getting the switch replaced. I called the dealer last December when the switches were on B/O and never received a call when they came in. Has anyone had an issue with the cruise control disengaging while riding and can't be reengaged until a few minutes later. Could this be the reverse of the normal occurance. It has happened twice out of the last three rides. It was during the day so I couldn't see if the brake light was on.

jim

September 14, 2012 at 6:14 pm

i bouhgt a 2012 ultra classic. with ony 3400 miles on it i lost the rear brake with no warning. took the bike to a harlely dealer the said they could find nothing wrong . just low on brake fluid. i guess harley does not bother to see if the bike has fluid in them before shipping them to the dealer.

Karl

August 14, 2012 at 11:49 am

I purchased 2012 Ultra Classic unlimited with 6 miles on it has 170 miles on it now.The rear brake is almost non existent. Called the dealer they came and got the bike. I talk to them yesterday and told me they looked at it and didn't see anything wrong was going to get another mechanic to look at it. Told don't look at it take it out and try to stop the bike with the rear brake,then tell me [Show More]I purchased 2012 Ultra Classic unlimited with 6 miles on it has 170 miles on it now.The rear brake is almost non existent. Called the dealer they came and got the bike. I talk to them yesterday and told me they looked at it and didn't see anything wrong was going to get another mechanic to look at it. Told don't look at it take it out and try to stop the bike with the rear brake,then tell me nothing is wrong!!! The bike has anti lock brakes on it you can stand on the rear brake and it won't even go into an abs event as per the owners manual in the abs section. Love the bike but I think Harley Davidson isn't on top of this issue.

Renee

May 30, 2012 at 2:40 pm

My father had a 2009 Ultra Classic. He was involved in an accident on April 30, 2010. The witness said he was riding fine and the back of the bike just started to swing and the bike came out from underneath him. He was in ICU from April 30, 2010 till August 23 2010, then transfered to a rehab center and on Novemeber 4 2010, I signed the paperwork and disconnected his vent. He passed 5 hrs later. [Show More]My father had a 2009 Ultra Classic. He was involved in an accident on April 30, 2010. The witness said he was riding fine and the back of the bike just started to swing and the bike came out from underneath him. He was in ICU from April 30, 2010 till August 23 2010, then transfered to a rehab center and on Novemeber 4 2010, I signed the paperwork and disconnected his vent. He passed 5 hrs later. There was no cause for the accident found. Nothing on the road, my father did not jerk or make any kind of turn, stated by the witness. My father never could tell us what happened. He was a quadrapeligic on a vent because his diagrapham was even paralyzed. The recall was not issued until Nov 2011. Over a year after the problem was found. And over a year and a half since my fathers accident. Of course no attorney wants the case because the motorcycle is gone. It can not be checked, but there was brake fluid, oil, ect all over the bike. It flipped end for end. How can they know of a problem but not issue a recall for a year and a half. The problem was first reported in June 2010. Had I known of it then I could have still gotten ahold of the bike. Now I am screwed and no one will know this recall could have taken my fathers life.

jose

December 29, 2011 at 6:51 pm

I have a 2009 road king classic. I had an accident on Jan 22,20011. Someone cut me off and my brakes werent stopping me, so i layed down the bike and let it go. The bike went one way and i went the other way. I sustained a traumatic brain injury plus broken bones. Spent 42 days in icu, 31 days in rehab hospital. Had to learn to walk, talk, eat and do basic everyday tasks. This was not the first ti[Show More]I have a 2009 road king classic. I had an accident on Jan 22,20011. Someone cut me off and my brakes werent stopping me, so i layed down the bike and let it go. The bike went one way and i went the other way. I sustained a traumatic brain injury plus broken bones. Spent 42 days in icu, 31 days in rehab hospital. Had to learn to walk, talk, eat and do basic everyday tasks. This was not the first time i felt the brakes malfunctioned. My bike has 10,591 miles on it. I bought it brand new.

Jon

December 4, 2011 at 6:24 am

I purchased a new 2012 ElectraGlide Classic one month ago. With only 10 miles on the bike, 1st time I rode it, rear brake would not stop the bike. Something smelled hot. Took to the dealership, they say the rear brake caliper is bad. Ordered a new one, that was over 2 weeks ago. Bike is parked until repaired!!! So I have a new bike that is unsafe to ride. About to turn over to my attorney. I e[Show More]I purchased a new 2012 ElectraGlide Classic one month ago. With only 10 miles on the bike, 1st time I rode it, rear brake would not stop the bike. Something smelled hot. Took to the dealership, they say the rear brake caliper is bad. Ordered a new one, that was over 2 weeks ago. Bike is parked until repaired!!! So I have a new bike that is unsafe to ride. About to turn over to my attorney. I expect better service from Harley's product and employees. Maybe I should have purchased a metric.

Jim

October 27, 2011 at 4:44 pm

One very important factor Harley-Davidson failed to comment in this recall is that if this switch fails and the operator attempts to cancel the cruise control with the rear brake pedal the cruise does not disengage. I know this from personal experience on my 2009 HD Electra-glide UC.

William

October 26, 2011 at 5:27 pm

i have a recalled bike and need a loaner cause i have nothing else to get around on what do i do i work 25 miles from home and H/D is in between
"*" indicates required fields