Head Injuries May Increase The Risk Of Dementia Later In Life: Study
April 12, 2018
By: Martha Garcia
Suffering a single head injury may increase an individual's risk of developing dementia or Alzheimer's disease later in life, according to the findings of a new study. 
Researchers from the University of Washington School of Medicine found that the risk of dementia following head trauma was increased by 24%. If the person had a history of traumatic brain injury (TBI) and suffered a severe brain injury event, the risk increased to 35%.
"What surprised us was that even a single mild TBI was associated with a significantly higher risk of dementia," lead author Jesse Fann, a professor of psychiatry and behavioral sciences at the University of Washington School of Medicine, said in a university press release. "And the relationship between the number of traumatic brain injuries and risk of dementia was very clear….Similarly, a single severe brain injury seems to have twice the risk associated with dementia as a single mild traumatic brain injury."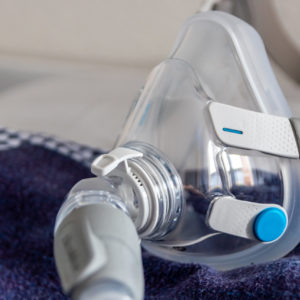 Did You Know?
Millions of Philips CPAP Machines Recalled
Philips DreamStation, CPAP and BiPAP machines sold in recent years may pose a risk of cancer, lung damage and other injuries.
Learn More
The findings were published April 10, in the journal The Lancet Psychiatry.
This is not the first study to find a link between head injuries and dementia. One study indicated evidence of brain disease was seen in patients as young as high school students.
However, the new study is one of the largest to conduct research focusing on the link between head injuries and dementia.
Researchers analyzed data for more than 2.8 million people to determine the overall risk of getting dementia or Alzheimer's disease after suffering a traumatic brain injury (TBI).
The study focused on a national population-based observational cohort study in Denmark using information on citizens from the Danish Civil Registration System, which includes people born in Denmark living in the country on January 1, 1995. They were followed for 50 years.
Information from the Danish National Patient Register, Danish Psychiatric Central Register, and the Danish National Prescription Registry was used to indicate traumatic brain injury and later dementia or Alzheimer's diagnosis.
Researchers indicated more than 132,000 people suffered at least one TBI from 1977 to 2013. According to the findings, those individuals faced a 24% overall increased risk for dementia and Alzheimer's.
However, the findings indicate that the more severe the injury, the higher the risk of dementia later in life. A single severe head injury increased the risk of dementia by 35%, while a single mild concussion only increased the risk by 17%.
People who suffered multiple blows to the head also had increases in their risk of getting dementia or Alzheimer's. A person who suffered two or three head injuries had an increased risk of 33%. Someone who suffered four or more TBIs had an increased risk of 61%. Yet, the risk of getting dementia increased by 183% if someone suffered five or more head injuries.
Age was also a factor. Someone who suffered a TBI in their 20s was 60% more likely to develop dementia by age 50.
Serious head injuries are more commonly sustained by people in their 20s, or younger. In fact, 7% of U.S. children suffer head injuries.
One study indicated more than 2 million children in the U.S. suffer concussion, and many don't get checked by doctors afterward.
According to the study's researchers, 50 million people globally experience a significant head injury every year. Roughly 47 million people suffer from dementia. Other side effects of head injuries may include increased risk of ADHD, increased risk of suffering an unintentional death, and a higher risk of going to prison.
Researchers said that to decrease the dementia risks, those with risk factors for dementia should limit their alcohol intake, limit their tobacco use, increase exercise, focus on preventing or reducing obesity, focus on treating depression, and treat underlying diseases, such as diabetes and hypertension.
"*" indicates required fields