Study Finds Increase in Serious Head and Neck Injuries Linked To Rise of Rental E-Scooters
June 25, 2021
By: Russell Maas
New research suggests there has been a sharp increase in the number of emergency room visits for head and neck injuries caused by electric scooter accidents, following the rise in popularity of short-term rental services like Bird and Lime, which are commonly found in most cities.
In a report published this month in the journal The Laryngoscope, researchers indicate more than 103,000 patients have been treated at emergency departments across the U.S. for injuries arising from the use of electric scooter rideshare services, with head and neck injuries accounting for nearly a third of all reports.
Similar to bike-sharing services, e-scooter rentals are increasingly popular among city residents, allowing individuals to easily use the electric vehicles for quick transportation, through the use of an app. However, as the scooters have become popular in urban areas nationwide over the past five years, concerns have increased about their safety and the risk of injury to both riders and pedestrians posed by e-scooter accidents.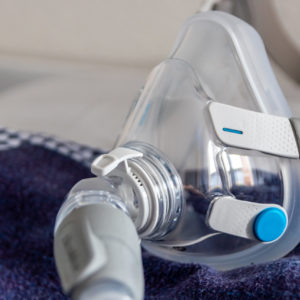 Did You Know?
Millions of Philips CPAP Machines Recalled
Philips DreamStation, CPAP and BiPAP machines sold in recent years may pose a risk of cancer, lung damage and other injuries.
Learn More
Researchers from the Henry Ford Health System in Detroit analyzed U.S. Consumer Product Safety Commission (CPSC) data, and discovered more than 100,000 e-scooter related injuries treated at emergency departments in the U.S. were reported between January 2009 and December 2019.
Of the emergency room visits reported, internal organs and brain injuries accounted for 32%, lacerations accounted for 24.9%, contusions and abrasions accounted for 15.6%, concussions accounted for over 11% and bone breaks and fractures accounted for 7.8% of injuries.
Researchers also identified an increasing rate of injuries to the head and neck over time. By the end of the study period, e-scooter injury incidents reached 1.22 cases per 100,000 person, in which head and neck injuries specifically accounted for 28% of all e-scooter ER visits. Researchers suggested the increase reflected the fact that by 2017 through 2019, widely used e-scooter services such as Bird, Lime and Spin were readily available in most cities and college campuses by this timeframe.
"We hope our findings will help educate users of rideshare e-scooters about the potential for serious head and neck injuries and the safety precautions they should take" and to use the same precautions when using an electric scooter as an individual would when driving a car," the study's lead author, Dr. Kathleen Yaremchuk, chair of otolaryngology head and neck surgery of the Henry Ford Health System, said in a press release.
U.S. safety officials have issued several e-scooter warnings over the last few years, encouraging riders of the importance for protective equipment such as helmets and hand or wrist guards to be worn, and to avoid riskier maneuvers or traveling at high speeds on the devices.
In September 2020, the CPSC released a micromobility device hazards and injury report indicating more than 132,000 injuries were reported between 2017 and 2019 for all micromobility devices, including electric scooters, hoverboards, and e-bikes. The findings indicated fatalities were also on the rise, with a total of 41 fatalities reported.
Several e-scooter deaths have been reported in recent years, including a Washington, DC, resident who was dragged more than a dozen yards by an SUV that struck and pinned him and the Lime electric scooter he was riding in 2018. The death of a 24-year old Dallas resident occurred around the same time after he fell off of a scooter on his way home from work.
As a result of growing injury reports and concerns, several lawsuits have been filed against rental scooter companies, including an electric scooter class-action lawsuit was filed on behalf of eight plaintiffs in the Los Angeles Superior Court in October 2018, claiming the scooters are being put on the streets nationwide without adequate risk warnings, instructions or safety measures. The complaint names Bird, Lime, as well as the scooter manufacturers Segway and Xiaomi, as defendants.
The CPSC encourages riders to never drive the scooters on uneven surfaces, due to their small tires and lightweight design making them prone to tipping or turning over. Quick and abrupt movements should be avoided to prevent possible collisions with pedestrians or vehicles, and consumers should never operate the devices under the influence of drugs or alcohol.
"*" indicates required fields