Side Effects of Acid Reflux, Heartburn Drugs May Increase Risk of Allergy Symptoms: Study
August 02, 2019
By: Irvin Jackson
While millions of Americans regularly take Nexium, Prilosec, Zantac and other heartburn and acid reflux drugs, side effects of long-term use may increase the risk of allergies, according to the findings of new research.
In a study published this week in the medical journal Nature Communications, Austrian researchers indicate that there is a correlation between the use of anti-ulcer medications and prescription allergy drugs, suggesting that side effects of acid reflux and heartburn medications may include allergy problems.
Researchers analyzed data from Austrian health insurance records from 2009 through 2013, which covered 97% of the population in the country. They looked at data on prescriptions for acid inhibitors, anti-allergic drugs and other commonly prescribed drugs, which they used as controls.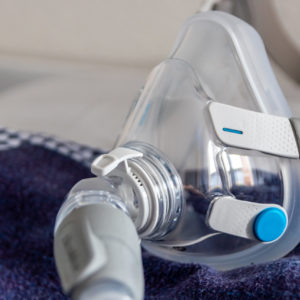 Did You Know?
Millions of Philips CPAP Machines Recalled
Philips DreamStation, CPAP and BiPAP machines sold in recent years may pose a risk of cancer, lung damage and other injuries.
Learn More
According to their findings, the risk of allergies appears to nearly double when someone is prescribed a heartburn medication. The researchers found that the affect appears to be more prominent in women, and appears to increase the longer the person uses heartburn medications.
The study also found that it did not appear to matter what type of heartburn drug was given, meaning the effect was the same for drugs like Nexium and Prilosec as it was for drugs like Zantac and Tagamet, which belong to different classes.
The study comes amid increased concerns over the prescription of Nexium and drugs of its class, known as proton pump inhibitors (PPIs). Researchers in this latest study noted that they are already over-prescribed and linked to a number of adverse health effects.
"The view on PPI as harmless co-medication has increasingly been challenged by reports of potentially related complications, e.g., increased risk of osteoporotic fractures, Clostridium difficile or other enteric infections, pneumonia, and many more, especially in long-term usage," they wrote. "Over the past years, our group developed the concept that gastric acid inhibitors also promote the development of allergic disease not only in adults, but even imprinting the next generation for allergy."
Researchers posit that lowering the acid levels in the stomach prevents certain food proteins from being broken down, and these proteins interacting with the body can cause an allergic reaction. In a stomach where acid levels were normal, they'd rarely make it to the rest of the body.
"Our findings confirm an epidemiological association between gastric acid suppression and development of allergic symptoms, in line with previous mechanistic animal trials and human observational studies," the researchers concluded. "The evidence provided herein concurs with the emerging concern in terms of adults and especially of pregnant females treated with antacid drugs."
Heartburn Drug Lawsuits
In recent years, a growing number of Nexium lawsuits, Prilosec lawsuits, Prevacid lawsuits and similar claims have been filed against the PPI drug makers, alleging that consumers have not been adequately warned about the potential side effects associated with the medications, resulting in long-term use of the drug when there may have been no justified medical need.
Complaints have been filed by individuals diagnosed with gastric cancer, acute kidney injury, chronic kidney disease and other injuries, indicating that they would not have continued long-term use if the risks had been disclosed.
Given similar questions of fact and law raised in more than 12,300 lawsuits pending in the federal court system, the cases have been centralized as part of a multidistrict litigation (MDL) before U.S. District Judge Claire C. Cecchi in New Jersey, for coordinating the discovery and pretrial proceedings.
Judge Cecchi has established a "bellwether" program where a group of representative cases filed over kidney side effects will be prepared for early trial dates, which are expected to begin in late 2020. It is expected that the Court will eventually establish a separate bellwether track for gastric cancer lawsuits filed by former users of the heartburn drugs.
"*" indicates required fields