Heartburn Drugs Linked to Infection Risk in Cirrhosis Patients: Study
September 27, 2012
By: Irvin Jackson
A new study links popular heart burn drugs, such as Nexium, Prilosec, Zantac and others, to a potential increased risk of infections among people suffering from cirrhosis, providing further evidence that the medications depress the immune system. 
Research published this month in the medical journal Alimentary Pharmacology and Therapeutics is the latest in a serious of studies over the last few years, which appear to suggest that side effects heartburn drugs known as proton pump inhibitors (PPIs), could have a negative effect on the immune system, leaving the body open to infections.
In this latest study, researchers from Virginia Commonwealth University found that veterans with cirrhosis who used certain proton pump inhibitors (PPIs) were 66% more likely to contract a serious infection than non-users.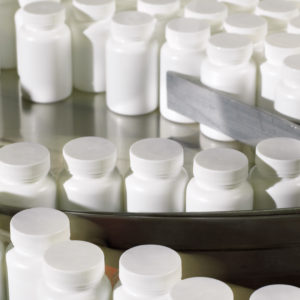 PPIs reduce the amount of acid in the stomach and are used to treat gastroesophageal reflux disease (GERD), as well as heartburn, ulcers in the stomach and small intestines, as well as inflammation of the esophagus. Drugs that belong to the class include AcipHex, Dexilant, Nexium, Prevacid, Prilosec (and generic omeprazole), Protonix, Vimovo and Zegerid.
Cirrhosis is the final stage of chronic liver disease and includes scarring of the liver and poor liver function.
The researchers looked at data from the U.S. Veterans Health Administration on veterans with cirrhosis. They found that a quarter of those who were treated with PPIs developed serious infections, most of those identified as acid suppression-related infections and roughly half were diagnosed with Hepatitis C. Overall, PPI users developed serious infections 66% more often than non-users.
As a result of the findings, researchers recommended using other forms of heart burn treatment for patients with cirrhosis.
The study reached similar conclusions to research published in July in the American Journal of Gastroenterology, which found that users of PPIs had a 69% increased risk of contracting a clostridium difficile-associated diarrhea (CDAD) infection.
In February 2012, the FDA alerted health care workers that patients who experience diarrhea while taking Nexium, Prilosec or another PPI, which  does not improve, could be suffering from CDAD and said that new warning labels for all PPIs were in development.
In another study in late 2010, South Korean researchers determined that taking PPIs increase the risk of pneumonia by as much as 27%.
Over the past two years, a number of Nexium lawsuits have been filed by consumers throughout the United States, alleging that AstraZeneca failed to adequately warn consumers and the medical community about the potential side effects of proton pump inhibitors, which have been linked to an increased risk of bone fractures.
The complaints came after the FDA required the makers of the popular class of heartburn drugs to update the warning levels in May 2010, to provide information about the risk of hip fractures, wrist fractures, spine fractures and other bone fracture from Nexium and other related drugs.
"*" indicates required fields