Nexium, Other Acid Reflux Drugs Get Updated Label Warnings After Public Citizen Petition
November 04, 2014
By: Irvin Jackson
The FDA has announced that new warnings will be added about the potential side effects of Nexium, Prevacid and other widely used heartburn drugs, after the federal drug regulators agreed to some parts of a citizen's petition filed by a prominent consumer watchdog group. 
The changes come in response to a petition filed by Public Citizen in 2011, which called for a new black box warning on the popular class of drugs known as proton pump inhibitors (PPIs) to warn consumers and the medical community about the risk of long-term dependence and other potentially dangerous side effects.
In a response letter (PDF) sent on October 31, the FDA informed Public Citizen that it will require some labeling changes Nexium, Prevacid, Prilosec and other related drugs, focused primarily on the risks of potential drug interactions when used with other medications.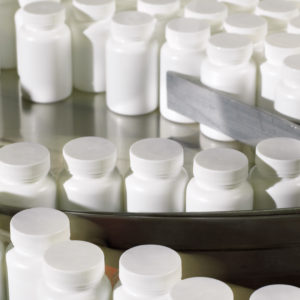 While rejecting many parts of the Public Citizen petition, the FDA label changes will include warnings and data about the risk of drug interactions when PPIs are used with Plavix, CellCept, and Trexall.
The label changes also include new warnings about how long PPIs should be taken to treat gastroesophageal reflux disease (GERD), and the risks of Clostridium-difficile-associated diarrhea, vitamin B 2 deficiency, and acute interstitial nephritis.
However, the agency rejected a call by Public Citizen for a black box warning alerting users to the risk of chemical dependency and a number of other side effects.
Specifically, the agency rejected a claim by Public Citizen that there was enough scientific evidence to show that PPIs cause a condition known as rebound acid hypersecretion, or RAHS. Public Citizen argued that recent studies showed that RAHS was a side effect of PPIs that could occur after just four weeks and led to patients becoming dependant on the drugs, since stopping them resulted in symptoms coming back worse than before.
The FDA response indicates that the agency does not believe there is enough scientific evidence to require a black box warning.
Heartburn Drug Risks
Proton pump inhibitors (PPIs) reduce the amount of acid in the stomach and are used to treat gastroesophageal reflux disease (GERD), as well as heartburn, ulcers in the stomach and small intestines, as well as inflammation of the esophagus.
The medications are used by millions of Americans, but Public Citizen indicates that inadequate information is being provided about the potential health risks, which may include infections, bone fractures, increased risk of pneumonia, cardiovascular disease and dependency issues, where patients who stop taking the drug make even more stomach acid than before they started the treatment. This may cause acid reflux symptoms to return even worse than before the medication was used, which Public Citizen indicates is particularly worrisome since a large number of patients are given the medications when they are not even needed in the first place.
Nexium is the most widely used medication from this class, generating an estimated $6 billion in annual sales before it became available over-the-counter and as a generic. Other drugs in this class include Prevacid, Prilosec, Protonix, Zegerid, Aciphex and Vimovo.
The FDA forced the manufacturers of Nexium and all other proton pump inhibitor (PPI) medications to update the warning labels in 2010, adding information about a potential risk of risk of fractures and bone problems associated with use of the medications.
That warning was updated again by the FDA in 2011, indicating that the risk of broken bones from Nexium appears to be linked to high doses of the medication used over long periods of time, which is exactly the kind of prescribing behavior the study found happens far too often. Over-the-counter versions of the drug did not appear to be affected, according to federal drug regulators.
Citizen's Petition For Stronger Warnings
In August 2011, Public Citizen filed a petition indicating that patients who use the drugs for more than a month and then stop taking them suffer from levels of stomach acid that exceed the levels they had before they started PPI treatment. The increased acid often results in patients going back on Nexium, Prilosec or a similar drug to combat the even stronger acid levels, resulting in drug dependence.
About six months after the petition was filed, the FDA issued a warning that PPIs were linked to an increased risk of serious bacterial infection. However, in April 2012, the FDA wrote back to Public Citizen indicating that their request raised complex issues and needed a major review before a decision on the petition could be reached.
Public Citizen sued the FDA earlier this year to force the agency to respond to the petition. The lawsuit, filed in federal court in D.C. on April 30, sought declaratory and injunctive relief to force the agency to respond to the petition.
"Although we are disappointed in the rejection of certain requests, the portions of the petition granted by the agency are important and will make the products safer," Dr. Sidney Wolfe, founder and senior advisor of Public Citizen's Health Research Group said in a statement released on Monday. "At the same time, it is unconscionable that the agency took more than three years to respond. the evidence for all of the warnings now granted was available more than three years ago, but the agency unreasonably delayed, endangering millions of patients."
Lois

February 9, 2021 at 3:54 am

Is there a link between prilosec and stage 3 kidney disease? I have been on prilosec for about 20 yrs. I now take double the dose due to Barrets esophageal and will for life
"*" indicates required fields