Heparin Recall Lawsuits
May 08, 2008
By: AboutLawsuits
Beginning around November 2007, the FDA started receiving a large number of reports involving adverse events associated with allergic-type reactions to heparin. Subsequent investigations have uncovered that a large portion of the heparin sold in the United States around this time was contaminated with a fake ingredient. In early 2008, a nationwide Baxter Heparin Recall was issued involving nearly half of the supply of injectible heparin sold in the U.S. Other forms of the blood thinner made from the same raw ingredients have also been recalled.
STATUS OF HEPARIN LAWSUITS: Heparin lawsuits are being reviewed for individuals who suffered allergic reactions leading to severe injuries or death.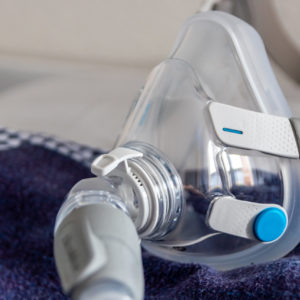 Did You Know?
Millions of Philips CPAP Machines Recalled
Philips DreamStation, CPAP and BiPAP machines sold in recent years may pose a risk of cancer, lung damage and other injuries.
Learn More
OVERVIEW: Heparin is a blood thinner often administered in large doses during cardiac surgery or dialysis treatment to reduce the risk of blood clots. It is a life-saving medication which is critical to many medical procedures.
The blood thinner is normally made from ingredients derrived from pig intestines. However, FDA investigations found that heparin sold throughout the United States during late 2007 and early 2008 contained a replacement ingredient known as oversulfated chondroitnin sulfate, which should not be in the drug.
The contaminated heparin ingredients were produced at a plant in China. The substitute chemical is substantially cheaper than heparin, and the FDA is investigating whether the bad heparin was caused due to negligence or fraud.
HEPARIN ALLERGIC REACTIONS: If an individual was given contaminated heparin, they could suffer a severe allergic-type reaction, hypotension (abnormally low blood pressure) or death. Symptoms associated with the heparin reactions have included:
Sensations of Warmth
Numbness or Tingling of the Arms and Legs
Difficulty Swallowing
Shortness of Breath, Wheezing or Chest Tightness
Low Blood Pressure
Nausea or Vomiting
Have a potential Heparin Lawsuit reviewed by a lawyer:
Individuals who suffered a severe allergic reaction to heparin resulting in death or other permanent injury may be entitled to financial compensation through a Heparin Lawsuit. Lawyers are reviewing potential claims throughout the United States.
Kelly

April 7, 2015 at 7:14 pm

My Mom had surgery Dec.4 2008 we lost her Dec.29.2008.. The worst ever. We did not file anything, part of me regrets this. I just this week got her medical records and I have reviewed them myself it just tears me to pieces. I've worked in the Healthcare field for 19 yrs. All the money in the world won't bring my Mom back, but jus to know it was this that killed her makes us angry. Now i feel i sho[Show More]My Mom had surgery Dec.4 2008 we lost her Dec.29.2008.. The worst ever. We did not file anything, part of me regrets this. I just this week got her medical records and I have reviewed them myself it just tears me to pieces. I've worked in the Healthcare field for 19 yrs. All the money in the world won't bring my Mom back, but jus to know it was this that killed her makes us angry. Now i feel i should've did something bcuz her records says it all.. I got them bcuz I've never been at peace about her death, but now i feel like we should've follow through,bcuz the type of person my Mom was she would of been on Capitol Hill if it was one of us. So i feel guilty and that I've failed her. My heart goes out to all of you as it's a struggle, but what i would do to have my Mom. She was only 58 y/o.. Does anyone know how long you have to file, I'm sure it's too late..TIA

Harold

July 29, 2014 at 2:49 pm

$17,000 gross less than $7,000 net offer of settlement. What a Joke!!! Then they say months before we see a dime.They got that right just a dime! Isn't it funny how lead Attorney goes to Baxter Board and praises CEO for the way he screw Plaintiffs by using no one kept lot numbers Something stinks Big Time Here! 6 Bags of Platlets I( needed.I almost died and am still very ill,housebound and pissed [Show More]$17,000 gross less than $7,000 net offer of settlement. What a Joke!!! Then they say months before we see a dime.They got that right just a dime! Isn't it funny how lead Attorney goes to Baxter Board and praises CEO for the way he screw Plaintiffs by using no one kept lot numbers Something stinks Big Time Here! 6 Bags of Platlets I( needed.I almost died and am still very ill,housebound and pissed needless to say. My Attorney tells me nothing but lies!

Harold

September 1, 2013 at 5:45 pm

Here we are September 1,2013 and still no clue to what's happening behind closed doors.They put this poison in my viens knowing it may kill us just to make a profit & NO One Pays the price,WHAT THE! Solmeone needs Jail Time & Giant Settlement,YET We May Never Get A Dime.WHY,Cover-up!No One Kept the product Number to which they poisoned US,How Specioal.I Smell Some Rats!There Will Be No Jus[Show More]Here we are September 1,2013 and still no clue to what's happening behind closed doors.They put this poison in my viens knowing it may kill us just to make a profit & NO One Pays the price,WHAT THE! Solmeone needs Jail Time & Giant Settlement,YET We May Never Get A Dime.WHY,Cover-up!No One Kept the product Number to which they poisoned US,How Specioal.I Smell Some Rats!There Will Be No Justice In This {OSCS} Heparin Scandel!!!!

Robin

December 22, 2012 at 5:21 am

My husband was given the tainted Heparin in January 2008 during heart surgery which resulted in total organ failure. He completed paperwork for the Heparin Class Action Suit but we have not been able to locate any firm that has a record of this. Are there any suggestions as to how to proceed? Please reply. Thanks.....

Shelby

October 15, 2012 at 10:22 pm

In 2004 I went in the hospital for a knee replacement and ended up in the hospital because I was given heparin and was allergic to it. I was in a coma for about 3 months had all kinds of problems. I had to learn to walk again. I was in the hospital for about 6 months. And it is a miracle I am alive today.

Tom

April 10, 2012 at 12:29 am

It is now april 9, 2012. What is goig on with the counterfitted heparin lawsuit.The chinese company Shenzhen hepalink pharmaceuticals made billions of dollars in profits right around Dec of 07 along with goldman sachs together. Shame on them.They new what they were doing. (search it ) China is getting bigger buy the minute. they now own the panama canal, they are in good with cuba and pretty soon [Show More]It is now april 9, 2012. What is goig on with the counterfitted heparin lawsuit.The chinese company Shenzhen hepalink pharmaceuticals made billions of dollars in profits right around Dec of 07 along with goldman sachs together. Shame on them.They new what they were doing. (search it ) China is getting bigger buy the minute. they now own the panama canal, they are in good with cuba and pretty soon they will own the Bahamas. WAKE UP PEOPLE !!!. My dad had a horrible death due to those GREEDY DIRT BAGS. I pray everyday that they will pay one way or another. To all of you who have lost loved ones please dont give in to these people.

Katherine

August 31, 2011 at 9:17 pm

Joe,you did'nt have to set up a Pacers account,all you had to do in go into the Docket for the Northern Districk of Ohio,all the Federal cases are listed there,and it is free.There are 554 cases in Federal Court in Ohio.As for it being a Multi Billion dollars settlement for the plaintiffs,I don't think so,just look at what the Johansen family got in Illinois.I don't want to rain on your dreams,but[Show More]Joe,you did'nt have to set up a Pacers account,all you had to do in go into the Docket for the Northern Districk of Ohio,all the Federal cases are listed there,and it is free.There are 554 cases in Federal Court in Ohio.As for it being a Multi Billion dollars settlement for the plaintiffs,I don't think so,just look at what the Johansen family got in Illinois.I don't want to rain on your dreams,but the only ones that will be luckey enought to win will be the lawyers.

Joe

August 30, 2011 at 1:15 am

If you have a case pending with MDL1953,you can set up a PACER accout like I did, forget calling your law office, I found all the info for my Dads case,he died in june 2008 after being injected with hepari in Dec 2007 with complications from heparin that the BEST surgoin couldnt figure out.Hopefully your name is on the list.Punch in your case to google or punch in MDL1953. You will be amazzed. I b[Show More]If you have a case pending with MDL1953,you can set up a PACER accout like I did, forget calling your law office, I found all the info for my Dads case,he died in june 2008 after being injected with hepari in Dec 2007 with complications from heparin that the BEST surgoin couldnt figure out.Hopefully your name is on the list.Punch in your case to google or punch in MDL1953. You will be amazzed. I beleive it will be a multi BILLION dollar settlement to the plaintiffs

Steven

April 4, 2011 at 2:13 pm

Sounds promising... The shock of what I have been through never wore off, every day I struggle with the hell I have been through with the illness and hospitalization... The complications of the medications were too unbearable to live through...

john

March 31, 2011 at 12:24 pm

Steven, Keep your eyes and ears open because in the next month or so the first bellweather trial should begin. I have heard that it is possible in Toledo that there have been significant developments that may lead to a possible positive outcome for plaintiffs.

Katherine

March 30, 2011 at 9:24 pm

Their is updates on the heparin lawsuits,you just have to find the right web sites,My sisters and I have had our lawsuits since 2008 and we stay updated throw a few web sites we found.There have been alot going on with the lawsuits in Ohio and Illinois.Judge Carr has made alot of importance ruling lately.We get discouraged just like everyone else and think the same way you do.Don't give up,the tr[Show More]Their is updates on the heparin lawsuits,you just have to find the right web sites,My sisters and I have had our lawsuits since 2008 and we stay updated throw a few web sites we found.There have been alot going on with the lawsuits in Ohio and Illinois.Judge Carr has made alot of importance ruling lately.We get discouraged just like everyone else and think the same way you do.Don't give up,the trials starts in Illinois State court,Cook County Illinois in May,Hopefully Federal Bellwether trials will start soon after that.

Steven

March 30, 2011 at 8:38 am

The Heparin lawsuit updates sure are very little and few between... I joined the class action Heparin lawsuits 2 years ago.. and never ge tupdates.. I was in the hospital on Heparin for 6 months in 2008 and fought for my life desperatly with lots of complications.... I search the Internet once ina while and the same old BS,, no news worth reading... is this acutally going anywhere? or will it d[Show More]The Heparin lawsuit updates sure are very little and few between... I joined the class action Heparin lawsuits 2 years ago.. and never ge tupdates.. I was in the hospital on Heparin for 6 months in 2008 and fought for my life desperatly with lots of complications.... I search the Internet once ina while and the same old BS,, no news worth reading... is this acutally going anywhere? or will it drag on until everyone is dead..

Court Order will Help Lawyers Investigate Heparin Lawsuits : AboutLawsuits.com

January 22, 2009 at 4:52 pm

[...] heparin recall lawyers who are investigating potential cases have encountered difficulty obtaining medical records for [...]

Bad Heparin Seized by FDA from Drug Maker in Ohio : AboutLawsuits.com

November 7, 2008 at 5:21 pm

[...] 11 lots of contaminated heparin yesterday from Celsus Laboratories, Inc. in Cincinnati, Ohio. The bad heparin contained raw ingredients from China which have been found to be tainted with a fake chemical that [...]

Federal Heparin Lawsuits Consolidated in Toledo — AboutLawsuits.com

June 13, 2008 at 2:02 am

[...] of the heparin lawsuits filed in federal courts throughout the country as a result of contaminated blood thinner will be [...]

HydraGlide Catheter Recall: Heparin Coating Contaminated — AboutLawsuits.com

May 16, 2008 at 2:55 am

[...] recall was issued this week for HydraGlide Thoracic Drainage Catheters which were coated with heparin that may be contaminated with oversulfated chondroitin sulfate. The contaminant is the same chemical [...]

FDA Urges Medical Providers to Double Check Drug Supply for Recalled Baxter Heparin — AboutLawsuits.com

May 9, 2008 at 8:24 pm

[...] May 9th, the FDA issued another statement to healthcare providers regarding the Baxter heparin recall that was initially issued February 11th. Due to concerns that supplies of contaminated heparin may [...]

Medtronic Recall as a Result of Contaminated Heparin — AboutLawsuits.com

May 8, 2008 at 3:26 pm

[...] ← Heparin Lawsuits [...]
"*" indicates required fields