Autism Risk Linked to Expecting Mothers' Herpes Infections: Study
March 07, 2017
By: Martha Garcia
Children born to mothers with the herpes virus during pregnancy may be more likely to develop autism, according to the findings of a new study.  
Researchers indicate that the autism risk for children is twice as high if the mother has the herpes virus (HSV-2), which is the virus that causes genital herpes. The findings were published in the medical journal suggest that other infections may also increase the risk of autism.
The findings were published in the journal mSphere, suggesting that maternal infections during pregnancy increased a child's risk of neurodevelopment disorders, including autism.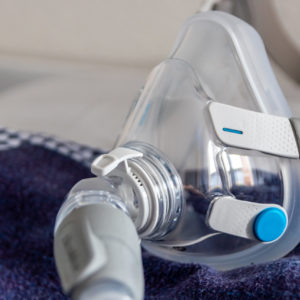 Did You Know?
Millions of Philips CPAP Machines Recalled
Philips DreamStation, CPAP and BiPAP machines sold in recent years may pose a risk of cancer, lung damage and other injuries.
Learn More
Data was taken from the Autism Birth Cohort in Norway from 1999 to 2008, which includes mothers, fathers, and offspring. The study included a questionnaire, screening, referrals and links to national the patient registry.
A total of 442 mothers of children with autism were matched with 464 controls. All participants underwent blood draws and were screened for viruses during pregnancy and after delivery. Mothers were checked for four viruses: cytomegalovirus, rubella, herpes simplex 1 (HSV-1), which is the virus that causes cold sores, and HSV-2. They were also tested for the toxoplasmosis parasite.
Researchers noted high levels of HSV-2 antibodies mid-pregnancy were associated with increased risk of autism in male children. An increase from 240 to 640 arbitrary units/ml was associated with double the risk of autism.
Other studies have linked aerial pesticide use and infections during pregnancy to some forms of autism. A study published in 2014 linked maternal bacterial infections during pregnancy to 58% increased risk of autism in children.
Researchers indicated that the mothers with herpes had both primary infections of the virus and latent infections. Herpes is an incurable virus that can flare up throughout a person's life, it has no cure, but is very common. However, having herpes doesn't indicate a woman will have children with autism.
Instead, researchers said they believe the virus can disrupt the fetal nervous system development through an inflammatory response. Most viruses damage or kill the cells in the body. However, this virus seems to cause damage through inflammation and affects the development of the brain of the fetus. This indicates it is not necessarily the virus that causes the problem, but the inflammation linked to the virus that increases the risk, meaning other viruses that cause such inflammation could also increase the risk of autism.
There was no link between autism and the other viruses tested, however. There were not many female infants included in the study, so researchers said it is difficult to know if there is a link between the virus and autism in girls. However, boys are more likely to have autism.
The CDC indicates as many as two percent of children in the U.S. are diagnosed with autism, or between 1 in 68 and 1 in 45 kids. Autism includes a broad range of symptoms, from mild social awkwardness, communication issues, to debilitating repetitive behaviors. There is no cure or effective treatment.
"*" indicates required fields