High Amounts of Metal, Sulfur in Air Pollution Linked to Respiratory Problems in Children: Study
January 31, 2023
By: Martha Garcia
Researchers warn in a new study that exposure to high levels of sulfur and metal in air pollution increases the likelihood that children will develop asthma and other respiratory problems.
In findings published this month in the American Journal of Respiratory and Critical Care Medicine, Canadian researchers evaluated the impact of air pollution in different regions from June 2016 to December 2017, indicating that the presence of heavy metals in air pollution was linked to more respiratory hospitalizations among children.
Researchers studied 10,500 children ages birth to 17 years old across 34 Canadian cities, using a time-stratified case-crossover study design. Children were included if they were hospitalized and discharged with a diagnosis of respiratory disease.
The study examined particulate matter (PM) 2.5 samples collected in each of the cities and analyzed for metals, sulfur, nitrogen dioxide, ozone, and oxidative potential.
The health effects of PM 2.5 can vary based on the chemical composition of the particles and the sources but this type of pollution plays a large factor in causing respiratory conditions, including asthma.
Overall, Canada's regions had low concentrations of air pollution. Researchers conducted analyses of regions above and below the average levels of particulate matter and found levels above the average were linked with an increased risk of respiratory hospitalizations.
Higher levels of copper, iron, nickel, zinc, sulfur, nitrogen dioxide and glutathione oxidation above the median level were strongly linked with an increased risk of respiratory hospitalization in children. The association was seen even for short-term exposures, not just long-term exposures over years. These associations were stronger when the weather was warmer.
Researchers concluded that their findings support the need to target PM 2.5 air pollution with high metal concentrations with additional regulatory actions, especially considering so many children are exposed to air pollution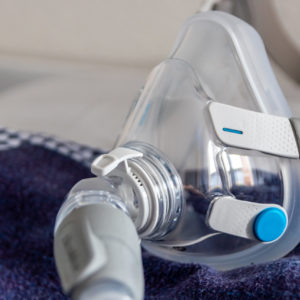 Did You Know?
Millions of Philips CPAP Machines Recalled
Philips DreamStation, CPAP and BiPAP machines sold in recent years may pose a risk of cancer, lung damage and other injuries.
Learn More
Particulate Matter Air Pollution
PM 2.5 is a type of air pollution containing tiny particles of dust, dirt, soot, smoke, and drops of liquid smaller than 2.5 micrometers, which is smaller than the diameter of a single human hair. The particles are so small they are easily inhaled and enter the human bloodstream, leading to widespread health side effects.
Other studies link air pollution exposure to an increased risk of heart disease and altered blood pressure in children from changes PM 2.5 exerts on human DNA. Another study linked elevated blood pressure in children to short-term and long-term exposure to PM 2.5 and PM 10.
Research published in 2022 indicated concentrations of nitrogen dioxide, which largely is emitted from traffic-related sources, may be linked to asthma in more than 2 million children.
"*" indicates required fields