HIV Drug Videx Side Effects Linked to Liver Problems: FDA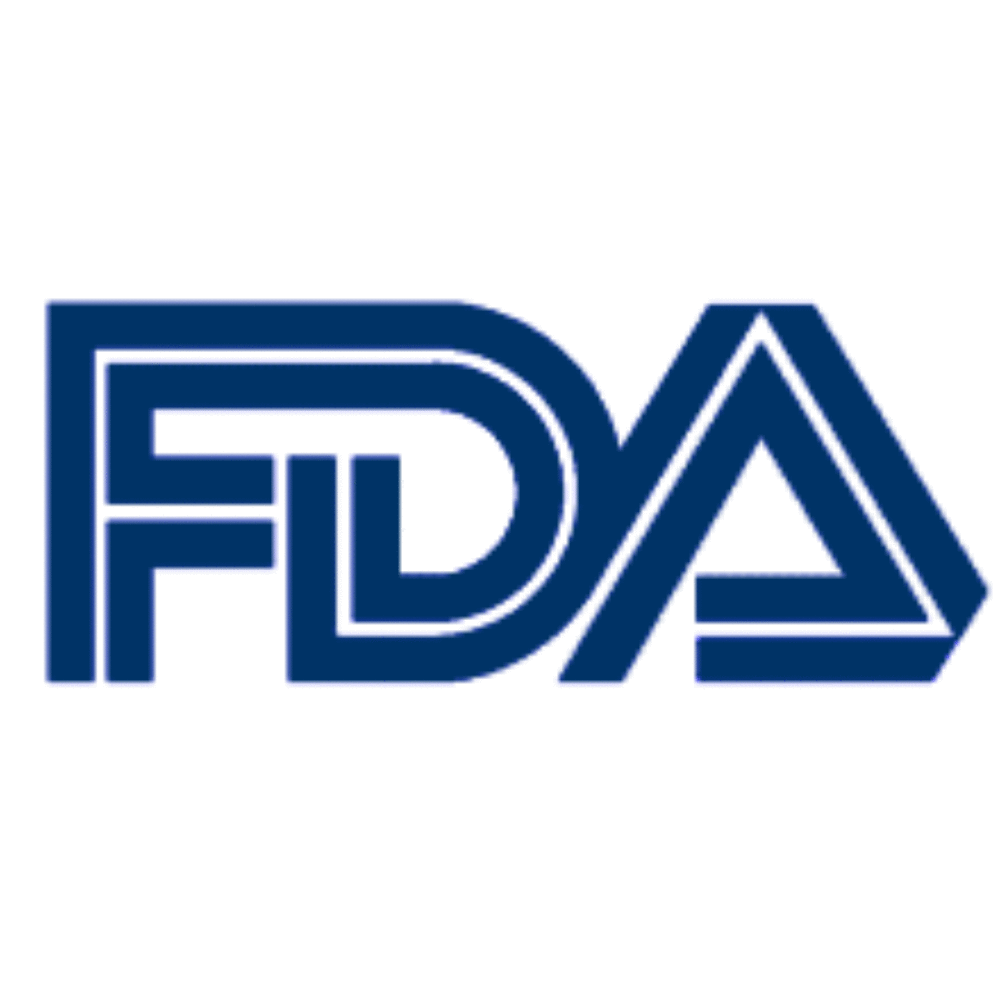 February 02, 2010
By: Staff Writers
Federal regulators are warning that the Bristol-Myers Squib HIV drug Videx appears to be linked to rare liver problems, known as non-cirrotic portal hypertension, which could be fatal for some users.
The Videx side effects warning was issued on January 29 by the FDA. The agency noted that it has received 42 adverse event reports among users of Videx and Videx EC involving the rare, but serious, liver disorder over the last 18 years. At least four of the patients died from bleeding or liver failure on Videx after developing the condition.
Videx (didanosine) is an antiretroviral drug marketed by Bristol-Myers Squib. It was first approved by FDA in 1991. In 2000, the FDA approved a delayed-release version called Videx EC. The drug belongs to a class of medications known as nucleoside analogues, and reduces the growth of HIV.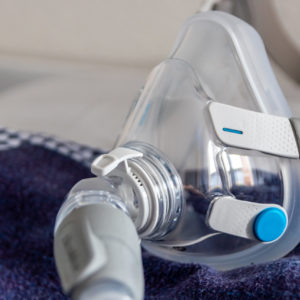 Did You Know?
Millions of Philips CPAP Machines Recalled
Philips DreamStation, CPAP and BiPAP machines sold in recent years may pose a risk of cancer, lung damage and other injuries.
Learn More
Non-cirrhotic portal hypertension is the result of restricted blood flow through a major vein in the liver. The blood backs up to veins in the esophagus, which become enlarge and distended. The enlarged veins can sometimes rupture, leading to serious bleeding and, potentially, death.
Despite the risk of Videx liver damage, the FDA says that the drug should stay on the market, because the benefits for HIV patients still outweigh the risks. The FDA is requiring new label warnings, as well as changes to the medication guide to alert users about the potential risk of the Videx side effects. The drug already has been known to cause liver toxicity when combined with some other antiretroviral medications, such as hydroxyurea and ribavirin.
The FDA recommends that doctors with patients taking Videx regularly monitor for signs of portal hypertension.
Robert

December 8, 2022 at 11:23 am

We need a CLASS.ACRION LAWSUIT plain.and simple. Lets do this. Im.tired of bleeding and being sick and no one believing that I didn't drink... smoke or do drugs!

Tema

June 10, 2021 at 11:14 pm

I have liver problems because of videx is anyone helping people like me

Candie

June 14, 2018 at 10:20 pm

I have 2 children that are suffering from ALL the side effects that have been mentioned .. One has lost his spleen because it got so enlarged it was crowding all his internal organs. He just has a bleeding episode that nearly killed him and he spent 14 days in ICU.. There is no cure for liver disease and transplants are hard to come by. It's a long slow death.. My heart breaks for all of you and [Show More]I have 2 children that are suffering from ALL the side effects that have been mentioned .. One has lost his spleen because it got so enlarged it was crowding all his internal organs. He just has a bleeding episode that nearly killed him and he spent 14 days in ICU.. There is no cure for liver disease and transplants are hard to come by. It's a long slow death.. My heart breaks for all of you and my 2 boys.

tema

June 16, 2013 at 10:13 pm

i already have liver damage from videx what is out there for me if i need a transplant or to pay for the meds ai am taking?

tema

May 21, 2013 at 12:31 pm

I have already has bleeding esphogeal varcies and had surgery and portal hypertension non chrotic what happens to people like me .I have take medicine 2 a day i am scared.Why isnt someone helping people like me?

tema

October 4, 2011 at 5:43 pm

I have the bleeding varcies already had banding lidigation a few times it scares me to death.i sorry i ever touched the drug.

Den

August 7, 2011 at 6:03 am

I was just diagnosed with noncirrhotic portal hypertesion last week after hearing pretty much the same stories as listed here,,everyone assumed it was the liver damaged, not the veins. Now I'm being told a liver transplant would not cure the problem, I'm curious if I should consult anotter specialst.

Kevin

December 30, 2010 at 5:53 am

I as well am a patient who is suffering from nodular regenerative hyperplasia and noncirrhotic portal hypertesion, enlarged spleen, decreased platelets , esophageal varices that could I could bleed to death from at anytime. That I entrusted my life to physicians, prescribed FDA approved medication and LACK of investigating my abnormal labs, repeated visits for ab pain, drop in my hematocrit an[Show More]I as well am a patient who is suffering from nodular regenerative hyperplasia and noncirrhotic portal hypertesion, enlarged spleen, decreased platelets , esophageal varices that could I could bleed to death from at anytime. That I entrusted my life to physicians, prescribed FDA approved medication and LACK of investigating my abnormal labs, repeated visits for ab pain, drop in my hematocrit and telling me i had cancer which was wrong I am angry at the Drug Company , FDA and Physicians who all contributed to my morbidity. Although it wont change our conditions what about a group effort to obtain justice and file a lawsuit?

Mark

November 23, 2010 at 4:56 pm

While there may be many other "options" I for one belong to a group of individuals for whom many of the other options (within the Nucleoside family) have not proven viable - due to horriic allergic reactions. Videx and Epivir remain part of my backbone. My doctor is presently investigating treatment options that do not require the use of nuc's. With I have been on Videx EC for 10 years - and undet[Show More]While there may be many other "options" I for one belong to a group of individuals for whom many of the other options (within the Nucleoside family) have not proven viable - due to horriic allergic reactions. Videx and Epivir remain part of my backbone. My doctor is presently investigating treatment options that do not require the use of nuc's. With I have been on Videx EC for 10 years - and undetectable. For me, for now, its vital

Miguel

July 20, 2010 at 8:41 pm

I had liver damage caused by Nevirapine, another one of the HIV drugs... my life has improved so much since i came off those drugs. I strongly believe that AIDS is caused by life style (drugs, stress, repeated infections, and over doses of antibiotics prescribed to fight these infections) and also for the intake of anti HIV drugs. There are thousands of people reporting this, from all over the w[Show More]I had liver damage caused by Nevirapine, another one of the HIV drugs... my life has improved so much since i came off those drugs. I strongly believe that AIDS is caused by life style (drugs, stress, repeated infections, and over doses of antibiotics prescribed to fight these infections) and also for the intake of anti HIV drugs. There are thousands of people reporting this, from all over the world. with different medicines... do some research before you take anything! And take into account that a healthy life, healthy sleep, stay away from drugs, stress, hygiene and exercising will keep you safe.

Jim

July 15, 2010 at 4:06 am

My experience has been the same as those listed above. I am sure there are many of us out there who have been labled as idopathic cirhossis. So true that most doctors will not understand what is happening or hand you the wrong diagnosis. It does not matter what you say, they will assume it is alchohol or drugs or Hep. If you are taking videx beware. You will not know the damage is done until [Show More]My experience has been the same as those listed above. I am sure there are many of us out there who have been labled as idopathic cirhossis. So true that most doctors will not understand what is happening or hand you the wrong diagnosis. It does not matter what you say, they will assume it is alchohol or drugs or Hep. If you are taking videx beware. You will not know the damage is done until it is advanced. Best to find another alternative and keep up with the studies and do your homework. It was so difficult to keep pushing the doctors to find answers and then I had to look for a liver center that would accept me. The local center will not touch HIV. After visiting 3, I finally found a team at the UCSF that can deal with this. I now manage my liver disease with maximum doses of directics, Nadolol, antibiotics to stop infections -- about 20 different drugs for a tab of about $5000 a month. They can't tell me how long this will work, maybe a couple of years, then the only alternative is a transplant.

Rory

April 15, 2010 at 6:05 am

Reading the above comments have sent a chill up my spine. Over the past two years I have been in the emergency room three times for esophageal varices that have caused severe bleeding. Throwing up over a quart of blood at one point. I have gone in for banding in my esophagus multiple times to try to keep the rupturing at bay. My doctors are trying to come up with some alternative. I have gone[Show More]Reading the above comments have sent a chill up my spine. Over the past two years I have been in the emergency room three times for esophageal varices that have caused severe bleeding. Throwing up over a quart of blood at one point. I have gone in for banding in my esophagus multiple times to try to keep the rupturing at bay. My doctors are trying to come up with some alternative. I have gone into surgery twice to place shunts to try to take some of the pressure off the varacies, only to find that the shunts have become occluded and unable to be cleared. Non-cirrhotic portal hypertension, VERY enlarged spleen, all sounds too familiar. I have been placed on the liver transplant list, but being AIDS diagnosis since 1992, the possibility of a transplant is very slim, and I am fearful that it may be too late. I am furious that this drug has not been taken off of the market. My hope is that more doctors will become aware of the effects of this drug. It may not be the HIV that kills me, but the side effects of a drug that continues to be prescribed.

Robert

March 22, 2010 at 4:56 am

my experience is VERY similar to Marco's. Note: liver tests (blood tests) very likely WIILL NOT show this type of liver damage. My liver tests have been normal and are still normal. Videx appears to have done serious damage to my liver and it was discovered by doc's when looking for causes for digestion issues. my entire life was/is turned upside down as a result of this liver damage. be warned: [Show More]my experience is VERY similar to Marco's. Note: liver tests (blood tests) very likely WIILL NOT show this type of liver damage. My liver tests have been normal and are still normal. Videx appears to have done serious damage to my liver and it was discovered by doc's when looking for causes for digestion issues. my entire life was/is turned upside down as a result of this liver damage. be warned: there are VERY few doctors prepared and/or educated to deal with this condition. i knew the damage was not from alcohol and knew something was wrong with doctor's "guessing" what was wrong and assuming. Thankfully I found a specailist in NYC that is familiar with this liver damage but there are still so many unknowns. NOBODY knows what path this liver damage will take. i, personally, regret taking Videx. i work in healthcare and see patient's with liver disease, i now have to think: this may be me.

Marcos

March 10, 2010 at 1:10 pm

I am sitting here typing these words while managing daily what Videx has done to my liver > esophageal varices > AND a very enlarged spleen - another "side effect" of ingesting Videx not even mentioned anywhere in this study but certainly in my case ! - AND having to control HIV infection at the same time... What i don't agree with this FDA warning is the part that still suggests that is up to the[Show More]I am sitting here typing these words while managing daily what Videx has done to my liver > esophageal varices > AND a very enlarged spleen - another "side effect" of ingesting Videx not even mentioned anywhere in this study but certainly in my case ! - AND having to control HIV infection at the same time... What i don't agree with this FDA warning is the part that still suggests that is up to the doctor and the patient to make the final decision of starting or continuing the use of Videx; Based on my own experience with Videx, i would say that my liver became enlarged and non-cirrotic within a few months of use, followed by and enlarged spleen + portal hypertension, then bleeding esophageal varices, a very/very serious condition as explained to me by the first gastroenterologist i met. When i first met the doctors/specialists some years ago concerning my condition, they all seemed confused and did not believe me when i told them repeatedly that i had been a very/very moderate alcoholic drinker my entire life and that, after re-testing, i had never been infected with Hepatitis C, so where did this cirrotic liver came from all of a sudden ? I immediately ascribed it to one or perhaps the entire HIV drug combo i was then taking, but the doctors still refused to accept my claims and started calling my condition "idiopathic cirrotic liver". Why would any patient or doctor even consider using Videx when there are so many other meds in the same drug classification available for treating HIV infection ? And, let me not even get into the side effects ot the drug, Nadolol, that i now have to take daily to treat all problems caused by non-cirrotic hypertension due to Videx : easily out of breath, tiredness and most of all, feeling constantly COLD and shivery, even indoors at 72 degrees ! It feels literally like being tortured with coldness from October to May every year, as i live in Boston. My suggestion, based on the above comments, is to everyone considering the use of Videx to stay away from this drug as it may wreck your liver for the rest of your life...Plus !

Etchell

February 3, 2010 at 12:12 pm

Hi, the Videx adverse events can be viewed here: http://www.fdable.com/aers/advanced_query/a37442304169
"*" indicates required fields