NHTSA Investigates Honda Accord Air Bags Opening When Doors Closed
August 05, 2014
By: Russell Maas
A formal investigation has been initiated by government highway safety officials after nearly 300 complaints were received involving side passenger air bags inadvertently deploying in certain Honda models while the front passenger door is shut, resulting in at least 14 injuries to occupants' head and shoulders.  
The Honda air bag investigation was opened by the U.S. Department of Transportation's National Highway Traffic Safety Administration earlier this year, but has recently been upgraded to an engineering analysis, which is a step toward investigators recognizing whether a safety risk is present that may require a recall.
NHTSA indicates in documents filed during the investigation that when the airbags deploy after the door is shut, it may leave passengers in vulnerable positions where they are more prone to injury. Many of times the passengers closing the doors were not even seat belted.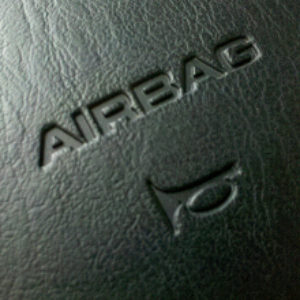 According to one complaint received last fall, a 9 year old boy was struck in the head when the air bags deployed after his mother closed her door at a gas station, causing him to suffer a concussion and bleed behind the ear.
The investigation targets roughly 335,195 Honda Accord 4-door vehicles from the 2008 model year. The NHTSA's investigation has been upgraded to an engineering analysis due to the belief that the side curtain airbag and seat-mounted torso air bag can inadvertently deploy when the vehicles door is shut due to faulty crash parameter settings in the software.
The side curtain air bag and the seat-mounted torso air bags are designed with a crash parameter for door closing force, which is embedded in the electronic control unit's software code. This feature was designed to allow the doors to be shut with force without being recognized as an impact requiring the air bags to be deployed.
According to the NHTSA, Honda Motor Company made the software design change in early June 2008 for 2008 and 2009 year model Accords built in the U.S. and Japan, due to air bags deploying when the doors were shut with force.
In recent months, more than 12 million vehicles have been recalled due to faulty air bags supplied by Takata Corp, which may be responsible for at least two deaths and dozens of reports of injuries where the air bags caused debris to be projected back toward passengers, causing laceration injuries. The two deaths associated with the Takata Air bags both occurred in Honda vehicles, but the issues do not appear to be related to this current investigation.
Photo Courtesy of vvvracer / C.C. by 2.0
"*" indicates required fields