Honda Airbag Settlement Results in Agreement to Pay $85M To Resolve Lawsuits Brought By States Following Takata Recalls
August 26, 2020
By: Russell Maas
Honda Motor Co. has agreed to pay $85 million to settle Takata airbag lawsuits filed by Attorneys General from 43 states and the District of Columbia, resolving claims over the auto makers role in the sale of vehicles with defective airbag inflators.
Delaware Attorney General Kathy Jennings issued a press release on Tuesday, announcing the settlement of a multistate lawsuit over Honda's alleged failure to inform regulators or customers about the problems with millions of vehicles equipped with defective Takata airbags, which were prone to over-inflate and rupture, potentially sending shrapnel into the passenger compartment of vehicles.
Honda fell under scrutiny for allegedly concealing reports of Takata airbag inflators spontaneously rupturing prior to a November 2014 announcement of the largest automobile recall in history. The Takata airbag recall has impacted nearly 100 million inflators worldwide across 19 different auto makers.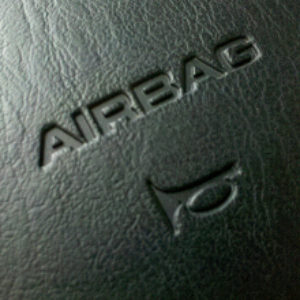 According to regulatory filings and court records, Honda is alleged to have known about rupturing Takata airbags in several of its vehicle models since at least 2004. However, the automaker settled confidential financial claims with customers injured by the airbags.
The defective nature of ammonium nitrate based Takata airbag inflators inevitably came to surface in 2014, causing the start of the largest automobile recall in U.S. history. U.S. National Highway Traffic Safety Administration (NHTSA) officials tasked with regulatory oversight of the recall discovered the defective airbags were used among more than 40 million vehicles on U.S. roadways, and that the inflators may explode under certain conditions, sending dangerous and potentially deadly shrapnel into the passenger's compartment.
Following the launch of the recall, an investigation was opened into Honda's previous knowledge of the rupturing inflators. The Attorney General's office claimed Honda knew of the airbag problems in in dozens of its models for years, yet failed to adequately warn the public and still advertised its vehicles as safe.
According to the terms of the consent judgment, in addition to the $85 million, Honda will need to take steps to ensure that future airbag designs include "fail-safe" features to protect passengers in the event the inflator ruptures, adopt changes to its procurement process for frontal airbags and implement recurrence prevention procedures.
Additional orders in the Honda airbag settlement include prohibiting the manufacturer from partaking in misleading advertisements and making improvements in risk management, quality control, supplier oversight and implementing mandatory whistleblower protections.
To date, at least 25 people have been killed worldwide by recalled Takata airbags and more than 300 have been injured. Of the fatalities, 16 have occurred in the United States, fourteen of which involved a Honda vehicle. At least another seven fatalities involving Honda vehicles equipped with defective Takata airbags have been reported outside of the U.S.
"Nothing can undo the harm that these ruptures have already done; but this resolution will help prevent these tragedies from repeating," Delaware Attorney General Jennings said in the press release. "We continue to expect businesses to behave honestly and to follow the law; our Consumer Protection Unit will continue to hold accountable those who do not."
A number of airbag recall lawsuits have been filed over the massive Takata recall series, including claims by consumers who suffered severe and often life-threatening injuries when the airbag exploded following an accident. Given common allegations raised in the complaints, cases filed throughout the federal court system have been centralized in the U.S. District Court for the Southern District of Florida, as part of a multidistrict litigation, or MDL.
"*" indicates required fields