Honda Gas Generator Recall Issued After Reports Rear Frame Fell
September 11, 2014
By: Irvin Jackson
American Honda is recalling thousands of gas-powered generators, following reports that the rear frame may fail, posing a potential injury risk to consumers. 
The Honda Gas Generator recall was announced by the U.S. Consumer Product Safety Commission (CPSC) on September 10, following at least two reports of problems with the rear support frame failing.
The CPSC also says the recall is necessary because the owner's manual may have missing or duplicate pages, which can cause consumers to miss important safety or operating information.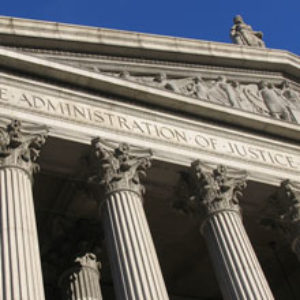 The generator recall affects the 2014 Honda gasoline-powered EU7000isN AT generator, which is a 7,000-watt generator about 33 1/2 inches long by 26 1/2 inches wide and 27 1/2 inches tall with the handles folded. The generators are red with a black metal frame and two wheels on the opposite side from the handles. The generators have "Honda," "FI" and "EU7000is" printed on the side and "Honda" on the front above the control panel.
The model name is "EU7000isN AT" and they have a serial number range of EEJD-1000001 to EEJD 1–6288. The model number is located on the UPC label on top of the generator near the fuel level indicator and the serial number is located on the inside of the side cover to the right of the control panel.
The recalled generators were sold at Honda Power Equipment dealers nationwide for about $4,500 from June 2014 to July 2014. They were manufactured in India and imported by American Honda Motor Co. Inc. of Torrance, California
The CPSC recommends that consumers immediately stop using the generators and contact a Honda Power Equipment dealer to schedule a free repair and to receive a new owner's manual. The company is contacting all registered owners directly, but consumers with questions can call (888) 888-3139 or visit the company's website at www.powerequipment.honda.com and click on Recalls and Updates under the Service and Support heading at the bottom of the page.
The recall comes just before the beginning of the cooler weather season, when gas generators begin more heavy use, and defective or improperly used generators can increase the risk of carbon monoxide poisoning.
Carbon monoxide is a significantly toxic gas that has no irritating factors that can allow someone to detect its presence. Because people often fail to promptly recognize symptoms of carbon monoxide poisoning, exposure is a leading cause of fatal poisonings in the United States.
According to the CDC, there are at least 430 carbon monoxide poisoning deaths each year in the United States, and more than 15,000 people require emergency room treatment following exposure to the gas annually. In many cases individuals who survive exposure are left with serious and life-long injuries due to brain damage from carbon monoxide.
"*" indicates required fields