Honda Airbag Recall Expanded, As Takata Defies Call to Widened Scope
December 04, 2014
By: Irvin Jackson
Honda has agreed to demands by federal regulators that it expand a recall of vehicles with driver-side airbags manufactured by Takata Corp., which may over-inflate and explode, causing deadly shrapnel to strike occupants. The move comes even as the parts supplier itself has rejected calls to expand its own airbag recalls beyond areas of high-humidity. 
About 8 million vehicles sold by various different auto makers have been recalled this year due to the risk of exploding airbags, which have been linked to the deaths of at least six people; five of whom were in the United States. All of the affected airbags were manufactured by Takata Corp., a Japanese parts supplier.
Late last month the National Highway Traffic Safety Administration (NHTSA) called for a substantial expansion of these airbag recalls. While it was previously believed that the overinflation problems were restricted to humid areas, the auto regulators pushed for a widening of the recalls after reports of problems were linked to areas of low humidity.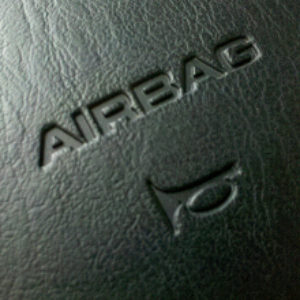 While Chrysler has agreed to recall another 150,000 pickup trucks, and Ford has agreed to expand recalls to an additional 13,000 vehicles as well, the real spotlight has been on Honda and Takata.
The majority of the vehicles recalled due to defective Takata airbags have been made by Honda. In addition, Honda has recently admitted that it failed to inform the NHTSA of a number of incidents involving its vehicles as required by U.S. law.
On Wednesday, representatives from Honda and Takata went before a U.S. House of Representatives committee to address lawmakers' questions about the recalls and airbag problems. Honda officials said the company will expand its recall from one that affected only vehicles in humid regions to a nationwide recall of Honda vehicles equipped with potentially defective Takata airbags.
The decision by Honda came after Takata wrote the NHTSA a letter and told lawmakers in testimony (PDF) that it is refusing to recall more of the airbags, maintaining that there is not sufficient proof that airbag rupture problems existed outside of areas of high humidity.
"Based on the data currently available and our best engineering judgment, Takata continues to believe that the public safety is best served if the identified areas of high absolute humidity remain the priority for the replacement of suspect inflators," Takata's senior vice president for global quality assurance, Hiroshi Shimizu, told lawmakers.
NHTSA officials said they were disappointed by the decision by Takata, whom they had hoped would be more interested in consumer safety. NHTSA Deputy Director David Friedman said the agency is bringing in outside experts to gather sufficient evidence to show that the airbag problem exists outside areas of high humidity.
"While a national recall of all Takata air bags is not supported by the data as we now understand it, we will continue to follow the field and testing data wherever they may lead," Friedman told lawmakers in his testimony (PDF). "As we find evidence supporting the need to expand the regional recalls or to move to a national recall of all Takata air bags, we will use all of our authority as necessary to ensure that such a recall takes place."
Honda officials said they would expand their recall in direct response to Takata's failure to do so, in order to protect their customers.
Growing Mistrust Between Takata, Honda, NHTSA
While the three groups have vowed to work together to resolve the airbag problems, there is growing tension between the agency, the automaker, and the parts supply.
Last month, the NHTSA issued special orders to both Honda and Takata, ordering them to turn over all data related to the defective airbags under oath, after determining that they had not been fully forthcoming.
Honda has admitted that it erred in its duty to report deaths and injuries related to its vehicles, including airbags in some cases. And this week Takata admitted that it originally performed tests on airbags for overinflation more than a decade ago, but thought the incidents were an anomaly.
Not only did the problems appear to be known before the first recalls, but despite the NHTSA investigation spanning only cars made before 2008, recent documents surfaced indicating that Takata executives complained about production problems at the company's Monclova, Mexico production facility as recently as 2011, and just weeks ago a new Takata airbag recall was announced affecting devices made as recently as this summer.
The NHTSA is also pushing for more testing for passenger side airbags, which still have only shown problems in areas of high humidity.
Takata and Honda face a growing number of exploding airbag lawsuits filed by vehicle owners injured by the defective safety devices, and family members of those allegedly killed by Takata airbag explosions.
"*" indicates required fields