Hospital Infections May Be Linked to Contaminated Floors: Study
March 06, 2017
By: Martha Garcia
New research indicates that nearly half of all hospital floors tested in patient rooms were contaminated with antibiotic-resistant bacteria, which could potentially cause hospital "superbug" infections. 
In a study published last week in the American Journal of Infection Control, researchers indicate that objects frequently touched by patients and staff regularly came into contact with floors contaminated with infectious pathogens.
Researchers tested patient room floors in five hospitals and found that floors are often contaminated with health-care associated pathogens. Then, common high-touch objects come into contact with the floor, becoming infected with the harmful pathogen, and later infect patients.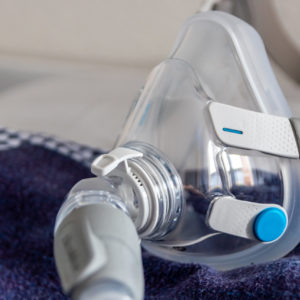 Did You Know?
Millions of Philips CPAP Machines Recalled
Philips DreamStation, CPAP and BiPAP machines sold in recent years may pose a risk of cancer, lung damage and other injuries.
Learn More
A total of 318 floors were sampled in 159 patient rooms; two sites per room. Research indicated the Clostridium difficile (C. Diff) pathogen was the most common bacteria found.
Harmful methicillin-resistant Staphylococcus aureus (MRSA) and vancomycin-resistant enterococci (VRE) pathogens were also commonly found on patient room floors. Researchers indicate the frequency of contamination was similar for each of the five hospitals and from room to room and bathroom floor sites.
More than 40% of rooms had one or more high-touch object, both common and personal objects, that came into contact with the contaminated floors.
High-touch objects included personal items, medical devices and linens, like clothing, cell phones, socks, shoes, blood pressure cuffs, call buttons, heating pads, wash basins, towels, bed sheets, and pillows.
A study published in February warned hospital sinks, drains and other plumbing devices are common sites spreading antibiotic-resistant superbugs to patients and other surfaces in the hospital room. The study revealed yet another area where hospital-acquired infections are highly contagious to patients and staff, placing them at high risk, much like hospital floors and high-touch objects.
Contaminated Floors Increase Hospital-Acquired Infection Risks
Rooms cultured after post discharge cleaning had less contamination with MRSA and VRE, than those cultured before the cleaning. A total of 69 out of 536 rooms cultured before cleaning were positive for MRSA, 35 out of 100 for VRE and 44 out of 100 for C. diff.
Researchers said high-touch objects that were in direct contact with the floor tested positive for the transfer of pathogens to patient hands.
Among bare or gloved hand cultures collected from high-touch objects,18% were positive for MRSA, six percent were positive for VRE and three percent were positive for C. diff.
The study also indicated objects like shoes and socks often contacted the floor, then later were touched by hands. Nonslip socks, often provided by hospitals and worn by patients, were commonly contaminated with MRSA and VRE.
"Disinfection of contaminated surfaces is essential to prevent Clostridium difficile, methicillin-resistant Staphylococcus aureus, and vancomycin-resistant enterococci," wrote study authors.
Researchers warn that efforts to improve disinfection and focus on frequently touched surfaces, like bed rails and call buttons, is very important. Yet, disinfection procedures for the floor should be highlighted as well, as limited attention has been paid to disinfecting floors since they are not frequently touched.
"*" indicates required fields