House Panel Finds Nursing Home Understaffing Likely Led to More Deaths During Pandemic
September 22, 2022
By: Martha Garcia
A lack of sufficient nursing home staffing was a major contributing factor to the rapid spread of COVID-19 at care facilities, and likely resulted in deaths that could have been avoided, according to the findings of a panel of U.S. lawmakers.
The Select Subcommittee on the Coronavirus Crisis, chaired by Rep. James E. Clyburn, held a hearing this week to detail the findings of its investigation into the actions of for-profit nursing home chains during the COVID-19 pandemic.
The hearing detailed the impact of nursing home policies, which led to a spike in cases of nursing home neglect, understaffing and harms done to residents; likely contributing to the staggering death toll during the pandemic.
The committee highlighted evidence of dire conditions inside nursing home chains during the early months of the pandemic, and the horrors nursing home residents faced due to staffing shortages at nursing homes nationwide during the start of the pandemic. Included in the report were hotline transcripts of complaints during the pandemic, with identifying information removed.
The key findings of the investigation concluded that nursing homes' responses to the pandemic were often hobbled by insufficient staffing of nurses and certified nursing assistants (CNAs).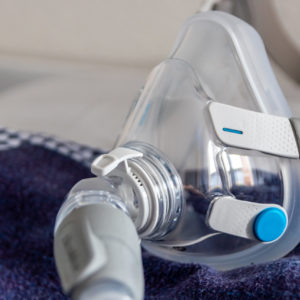 Did You Know?
Millions of Philips CPAP Machines Recalled
Philips DreamStation, CPAP and BiPAP machines sold in recent years may pose a risk of cancer, lung damage and other injuries.
Learn More
Staff at many nursing homes nationwide were responsible for dozens of residents at a time following the emergence of COVID-19 in early 2020. At one facility in Georgia, one nurse was left to care for 35 residents per shift since the pandemic began through at least June 9, 2020. When the staff raised concerns, the director said to "deal with the issue," which would be ongoing as a result of the pandemic.
Due to understaffing, many residents received inadequate care and experienced neglect, leading to negative health outcomes, the panel found. For example, some residents waited days for showers after soiling themselves, some experienced infections, others waited hours for water, and others didn't receive regular bathroom assistance.
Another study published earlier this year resulted in similar findings, indicating staffing shortages at nursing homes was one of the primary contributing factors linked to COVID-19 cases and deaths during the early pandemic. The research highlighted understaffing, staffing turnover and lack of infectious disease protocols as major factors leading to the number of deaths among nursing home residents and staff.
Nursing Homes Neglected, Threatened Staffers 
In addition to staffing problems, nursing homes also did not supply staff with adequate personal protective equipment (PPE) during the pandemic, and staff were often told to share PPE that was available. Some staff members had to wear masks for seven days in a row.
The report indicates that some nursing homes pressured staff to continue working even if they had symptoms or testing positive for COVID-19. One staff member had a fever of 101 degrees during a screening to enter a facility but was told to put a wet rag on their head before having their temperature taken again. The first temperature was not recorded.
Some facilities threatened to fire or retaliate against employees if they called in sick and refused to give paid sick days for those who needed to quarantine or tested positive for the coronavirus.
Many Facilities Were More Concerned With Profits Than Lives
The report detailed convoluted corporate structures at for-profit nursing homes, with multiple entities under the same parent company, using each other as service providers to obscure profits and avoid accountability. The structure also shields the parent company from public scrutiny, because ratings and infractions are done at the facility level, not ownership level.
The White House is poised to tighten nursing home industry regulations and the Centers for Medicare and Medicaid Services plans to implement new mandatory minimum staffing rules in 2023.
The chair of "Moving Forward: Nursing Home Quality Coalition" told the Select Subcommittee that certain actions should be taken, including addressing the workforce crisis, improving oversight of facilities, reducing the cost of care, prioritizing equity among racial and ethnic groups, and adopting electronic health records in nursing homes.
Documents presented at the hearing were part of an ongoing investigation into five for-profit nursing home chains that collectively operate over 850 skilled nursing facilities caring for more than 80,000 residents across the country.
More than 157,000 nursing home residents and 2,686 staff members died of COVID in the US, according to data from the Centers for Disease Control and Prevention.
Tammy

September 25, 2022 at 3:53 am

I was a cook at a genius facility I hadn't felt good for a few days on 11/14/2020 I advise them I wasn't feeling good they called my supervisor who hushed me in the back door and put me to work entell a co worker told the Don and admentastrater I was gave a COVID 19 test and was told to go to the doctor I went to urgent care I was running a fever of 104 I was told to isolated for 10 days and and [Show More]I was a cook at a genius facility I hadn't felt good for a few days on 11/14/2020 I advise them I wasn't feeling good they called my supervisor who hushed me in the back door and put me to work entell a co worker told the Don and admentastrater I was gave a COVID 19 test and was told to go to the doctor I went to urgent care I was running a fever of 104 I was told to isolated for 10 days and and had to go to public health department and get a COVID 19 test Wich I was positive and my supervisor told my coworker she was going to terminated me me because I was l faken and when me and when I was at work me and my coworkers were having to work off the clock just to make sure are residents ate
"*" indicates required fields