Many Common Household Chemicals Pose Risk of Disease, Illness: Report
February 20, 2013
By: Martha Garcia
New research indicates many chemicals commonly found in households across the country pose a much greater risk to human health than previously thought.
According to a report published by the World Health Organization (WHO) in partnership with the United Nations, synthetic chemicals found in industrial and household products, such as common cosmetics, electronics and pesticides, may have disrupting effects on the human hormone system and cause severe health problems. The study, which focuses on endocrine disrupting chemicals (EDCs), says EDCs may be the cause for specific diseases and disorders.
The State of the Science of Endocrine Disrupting Chemicals report is the most comprehensive report concerning EDCs to date. WHO advocates indicate that more research is needed to understand the effects of these household chemicals, something they say can be done with better testing methods.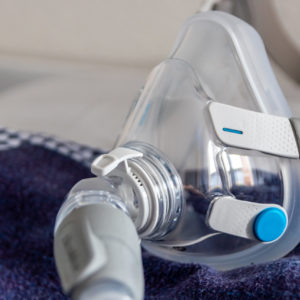 Did You Know?
Millions of Philips CPAP Machines Recalled
Philips DreamStation, CPAP and BiPAP machines sold in recent years may pose a risk of cancer, lung damage and other injuries.
Learn More
"Research has made great strides in the last ten years showing endocrine disruption to be far more extensive and complicated than realized a decade ago," said Professor Åke Bergman of Stockholm University and Chief Editor of the report. "As science continues to advance, it is time for both management of endocrine disrupting chemicals and further research on exposure and effects of these chemicals in wildlife and humans."
EDCs effect the endocrine system, which regulates the release of hormones in the body. It also is essential to functions concerning growth, development, sleep, mood and metabolism. Disrupting the endocrine system can result in major side effects in children and adults.
Researchers point to adverse effects including breast cancer in women, prostate cancer in men and even developmental disorders such as attention deficit hyperactivity disorder (ADHD) in children.
Many of these disorders can be caused by other factors, such as nutrition and age, according to researchers. However, EDCs enter the environment through numerous methods, such as agriculture run-off, burning of waste, ingesting food or water and inhalation of gases, which play major roles in the wide transmission of the harmful chemicals and making EDCs a "global threat," according to the report.
High Daily Exposure to Chemicals
Experts say humans are exposed to hundreds of endocrine disrupting chemicals at any given time, as hundreds of thousands of EDCs are used around the world. Chemicals like phthalates and Bisphenol A (BPA), two substances which makes plastics more flexible or hardens plastics. These chemicals are commonly found in children's toys, baby bottles, food and beverage containers, deodorants, perfumes, pharmaceuticals and in the coatings in aluminum food cans.
Such wide exposure from common products, only a fraction which have been assessed for their potential to cause disease, can result in health concerns such as birth deformities, Alzheimer's, diabetes, interference with thyroid hormones which can also result in brain damage, decreased intelligence and autism.
"The diverse systems affected by endocrine-disrupting chemicals likely include all hormonal systems and range from those controlling development and function of reproductive organs to the tissues and organs regulating metabolism and satiety," said the report.
Children and Wildlife at High Risk from Chemicals
Researchers note that children are most at risk for problems related to the chemicals, because their small bodies are still in developmental stages.
Wildlife is also affected by the prevalence of EDCs in the environment. According to the report, a decline in various populations of otters and sea lions has been noted along with disruption of the reproductive system in some deer populations, causing birth defects, infertility and antler malformation is documented as a result of chemicals such as DDT, mercury and PCBs, which are now banned in the United States.
These effects, warn scientists, may continue with the prevalence of other EDCs in the environment that have not been banned from use. Researchers call for increased testing and research to identify EDCs and their effects on humans and wildlife, potentially leading to a ban of these harmful chemicals.
Jim

February 20, 2013 at 10:27 pm

Where's a simple list of suspects? Where can we get a list and a simple breakdown?
"*" indicates required fields