Hoverboard Fires Lead CPSC To Warn Manufacturers to Meet Safety Standards or Face Recalls
February 24, 2016
By: Russell Maas
Following dozens of reports involving hoverboard fires and other problems, federal regulators have sent a letter to all manufacturers of the popular, self-balancing scooters, indicating that they must comply with federal safety standards that require rigorous testing before selling their products in the United States, or face seizure and potential recalls. 
The U.S. Consumer Product Safety Commission (CPSC) issued the hoverboard warning letters on February 18, addressing all companies who import, design, distribute, or sell hoverboards and their lithium ion battery products in the United States.
The agency indicates that all products must comply with applicable voluntary safety standards and testing requirements, warning that products not in compliant will face detention or seizure when imported into the U.S., and the CPSC may issue hoverboard recalls if the agency encounters the products in this country.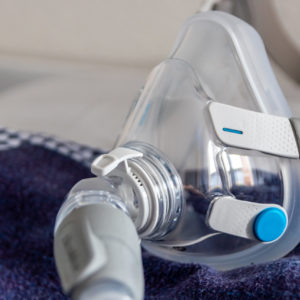 Did You Know?
Millions of Philips CPAP Machines Recalled
Philips DreamStation, CPAP and BiPAP machines sold in recent years may pose a risk of cancer, lung damage and other injuries.
Learn More
"Self-balancing scooters that do not meet these voluntary safety standards pose an unreasonable risk of fire to consumers," wrote Deputy Executive Safety Director Robert J. Howell in the letter sent last week. "Consumers risk serious injury or death if their self-balancing scooters ignite and burn."
The agency noted that it is aware of at least 52 reports involving hoverboard fires that occurred over the roughly 80-day period between December 1, 2015 and February 17, 2016, resulting in more than $2 million in property damage, including the destruction of two homes and an automobile.
Howell outlined that hoverboard manufacturers, both domestic and foreign, will now be required to comply with the voluntary safety standards and referenced safety standards under contained in UL 2272- Outline of Investigation for Electrical Systems for Self-Balancing Scooters. In addition, those manufactures will also be required to comply with the federally approved test requirements under UN/DOT 38.3 Transport of Dangerous Goods for Lithium Metal and Lithium Ion Batteries.
According to the warning, any company failing to comply with these standards will be subject to review by the CPSC Office of Compliance and Field Operations, which will determine if a substantial product hazard exists under Section 15(a) of the Consumer Product Safety Act and may be subject to mandatory recalls.
The warning letter from the CPSC follows numerous reports over the last several months of overheating and exploding hoverboard batteries.
Sales of the self-balancing boards soared over this past holiday season, before consumers began to learn about the potential risks. The CPSC launched a hoverboard investigation in the beginning of December, after noting a large number of reported problems resulting in hospitalizations and fires linked to hoverboards.
In addition to the risk of hoverboard battery fires, the CPSC recently launched a fraud investigation that is looking into companies fraudulently using the Underwriters Laboratories (UL) certification mark on various different hoverboards sold in the U.S.
UL is a worldwide safety consultant and certification company that is highly recognized for their thorough product testing and approval. The CPSC indicates that although certain hoverboards may be using "UL certified" components, such as battery packs and power supplies, that the hoverboards and their designed use to power the devices are not UL certified.
Over the past holiday season, the United States Postal Service mandated that all hoverboard products be shipped by ground transportation, saying they were not approved for air mail due to the potential overheating and fire risks.
On December 24, The U.S. Department of Transportation's Pipeline and Hazardous Materials Safety Administration (PHMSA) issued a safety alert warning that it had intercepted 32 cargo containers full of hoverboards, indicating that they were improperly shipped because they were not handled as though they were hazardous materials. Officials from PHMSA stated that lithium batteries are powerful, lightweight and rechargeable sources of energy that are generally safe when manufactured and handled properly. However, the batteries are capable of producing spontaneous high intensity heat that can cause them to ignite or explode.
According to the CPSC, emergency room visits in connection to hoverboard related incidents have also been on the rise, with consumers experiencing burns and fall injuries. The agency's update in January indicated that hospitals across the country have reported spikes in emergency room visits from hoverboard injuries since the holiday season. Some of the most common injuries have been facial fractures, contusions, wrist injuries, and head and brain trauma due to the products not being calibrated properly to accommodate all weight classes without warning.
Hoverboard fires and hazard risks have become so prevalent among users that certain retailers are offering full refunds. Amazon, Target, Wal-Mart and Overstock.com have decided to stop selling certain designs of the hoverboard that include lithium-ion batteries. The United Kingdom has banned the scooters all together and New York was one of the first places in the U.S. to ban the self-balancing scooters aboard public transportation vehicles.
At least one Hoverboard fire lawsuit has already been filed against manufacturer Swagway, who sells the self-balancing scooters for roughly $399. The Swagway scooters are among those equipped with lithium batteries and part of the CPSC's ongoing investigation.
Hoverboard manufacturers, importers and distributors involved in the CPSC review include: Smart Balance Wheel/One Stop Electronic Inc.; Smart Balance Wheel Scooter/Glide Boards; Hover-way Hands-Free Electric/Digital Gadgets LLC; Swagway Hands-Free Smart Board/Swagway LLC
Smart Balance Board/I Lean Hoverboards; E-Rover-Mini Smart Balance Scooter/LeCam Technology; Smart Balance Wheels/Kateeskitty
Hoverboard360.com; iMOTO/Keenford Limited; YOOLIKED; Smart Balance Wheel/Luxiyan and Uwheels; and E-Rover Smart Balance Wheel.
"*" indicates required fields