Hydroxychloroquine Use Led To More Deaths Among COVID-19 Patients: Study
April 23, 2020
By: Martha Garcia
Individuals infected with COVID-19 and taking the potential coronavirus treatment hydroxychloroquine had higher death rates than patients who did not take the drug, according to the findings of a new study.
Patients not only had a higher likelihood of dying if they took hydroxychloroquine, but the drug did not appear to lower their chance of needing a ventilator when their illness progressed, researchers from the University of South Carolina and the Dorn Research Institute indicate in a report (PDF) published this month.
The study involved a review of nearly 400 veterans hospitalized with COVID-19 infection in all U.S. Veterans Health Administration medical centers through April 11, 2020. Patients were separated into three groups, including those given hydroxychloroquine alone, given hydroxychloroquine in combination with azithromycin, and those given no hydroxychloroquine. Azithromycin is a class of antibiotic used to treat infections.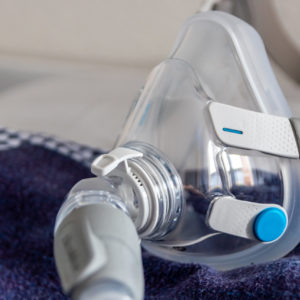 Did You Know?
Millions of Philips CPAP Machines Recalled
Philips DreamStation, CPAP and BiPAP machines sold in recent years may pose a risk of cancer, lung damage and other injuries.
Learn More
According to their findings, patients given hydroxychloroquine had higher death rates and were no less likely to need mechanical ventilation than patients who didn't take the drug.
Death rates were 27.8% for those taking only hydroxychloroquine and 22.1% for the hydroxychloroquine plus azithromycin. However, the death rate among patients not taking hydroxychloroquine was only 11.4%.
Rates of patients needing mechanical ventilation were 13% in the hydroxychloroquine group, 7% in the hydroxychloroquine plus azithromycin group, and 14% in the group not taking hydroxychloroquine.
Risk of death from any cause was higher in the hydroxychloroquine group, but not in the hydroxychloroquine plus azithromycin group. It was the lowest in the group that did not take hydroxychloroquine.
Hydroxychloroquine is a drug used to treat malaria, lupus and rheumatoid arthritis. However, recent public statements made by President Donald Trump indicating the drug can treat and save patients affected with the COVID-19 virus, leading many to believe the drug is a miracle cure for the virus.
In reality, there is limited observational evidence the drug is an effective therapy for COVID-19. In fact, another recent study in France found patients didn't gain an advantage from taking hydroxychloroquine. In addition, some patients developed abnormal heart rhythms and had to stop taking it.
Doctors and health experts warned there was no evidence indicating the drug could treat COVID-19 and called for it to be studied to determine its safety and efficacy.
"These findings highlight the importance of awaiting the results of ongoing prospective, randomized, controlled studies before widespread adoption of these drugs," wrote study authors.
The COVID-19 pandemic has infected more than 800,000 Americans leading to nearly 45,000 deaths. Globally, more than 2.6 million people have been sickened by the coronavirus leading to roughly 183,000 deaths.
There are currently no products approved by the U.S. Food and Drug Administration to prevent or treat COVID-19. Research is currently underway to determine if there is an effective treatment for the virus.
The study was posted on medrxiv.org, a preprint server. It has not yet been published in a peer reviewed journal.
Sondra

November 1, 2020 at 5:16 pm

My father had COVID-19 and was put in the hospital for it. He also has dimensional so his memory is very bad. Because of COVID-19 we could not be in The hospital with him and they just gave him the that drug anyway without consulting any of his family member. So when we ask for him to come home they didn't want to let him come home. They kept making excuses as to why he could come home but we w[Show More]My father had COVID-19 and was put in the hospital for it. He also has dimensional so his memory is very bad. Because of COVID-19 we could not be in The hospital with him and they just gave him the that drug anyway without consulting any of his family member. So when we ask for him to come home they didn't want to let him come home. They kept making excuses as to why he could come home but we wasn't having it. When they release him they had tape the heel of his feet with the date 4-16-2020. We could not figure out way. So we decide to take the tape off his feet we thought maybe he had a bedsore on his heel. When we remove the tape there was nothing there. He came home on 4-27-2020 and he dead on 5-2-2020. One of the cause they claim was COVID-19. They should not have gave him that drug with out our consent. I think that drug killed him because he was nit sick from having COVID-19 but they try to keep him in the hospital anyway

Evelyn

August 17, 2020 at 5:48 am

I have asthma, COPD, hypertension, diabetes, etc. and I was given the two drugs hydrochloroquine and azthromycin to take at home and got worse and worse, I thought I was digging myself out of my grave. I waited for a oxygen machine to be delivered to my home but I never received it. God was definitely at my bedside because I went through pure hell and I am grateful that some miracle pulled me th[Show More]I have asthma, COPD, hypertension, diabetes, etc. and I was given the two drugs hydrochloroquine and azthromycin to take at home and got worse and worse, I thought I was digging myself out of my grave. I waited for a oxygen machine to be delivered to my home but I never received it. God was definitely at my bedside because I went through pure hell and I am grateful that some miracle pulled me through.

Derrick

June 16, 2020 at 3:43 pm

Both my Mother and Father were lost to this pandemic in April a day apart they were both administered the drug hydroxychloroquin.

Ana

May 27, 2020 at 2:24 pm

Had dropsy core when killed my son my son went in there with a fever and pneumonia was given this medication a couple of days later he was put on a ventilator and die the for cardiac arrests related to covid19 Pneumonia he was only 32 yrs old ..I would love for a lawyer to look into his case
"*" indicates required fields