Hydroxycut Hardcore Lawsuit Planned by Soldier with Rhabdomyolysis
May 29, 2009
By: AboutLawsuits
A U.S. Army soldier who was diagnosed in 2007 with rhabdomyolysis, a disorder that causes a sudden breakdown of muscle tissue that could threaten the liver and kidneys, plans to file a product liability lawsuit after discovering that his problems may be linked to a recently recalled Hydroxycut Hardcore weight-loss product he took.
According to a report in the Los Angeles Times, 27-year old Robert Tropea, a former Army radio operator, used Hydroxycut for three months in 2007 to slim down to meet army requirements.
After using the dietary supplement, he went from being able to bench press hundreds of pounds to having trouble picking up his three year old daughter as a result of what he believes were muscle damage side effects of Hydroxycut.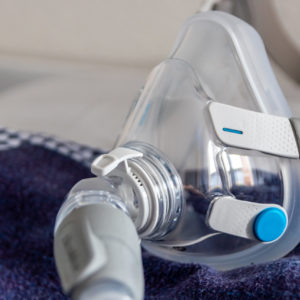 Did You Know?
Millions of Philips CPAP Machines Recalled
Philips DreamStation, CPAP and BiPAP machines sold in recent years may pose a risk of cancer, lung damage and other injuries.
Learn More
Tropea is likely to be one of the first plaintiffs to file a Hydroxycut Hardcore lawsuit against Iovate Health Sciences, Inc., the maker of the dietary supplement, alleging that it caused his rhabdomyolysis.
In July 2007, Tropea suddenly began suffering from arm pains, shoulder pains and black urine after a physical training session with his sergeant. Hospital tests showed that he had creatine kinase levels at 3,000 times the normal limit, which are indicative of organ and muscle damage.
Tropea was diagnosed with rhabdomyolysis and ultimately discharged from the army six months ago due to the medical condition.
Until Iovate issued a Hydroxycut recall on May 1, 2009, Tropea's doctors were at a loss as to the cause of his illness. Rhabdomyolysis is usually the result of physical trauma, heat stroke, or drug or alcohol use, none of which applied to Tropea.
The FDA cited reports of Hydroxycut liver damage as the primary reason for the recall, but also indicated that the product was linked to reports of seizures, heart problems and rhabdomyolysis, which could lead to other health problems like kidney failure.
Hydroxycut Hardcore was among the 14 different variations of the dietary supplement that were pulled from the market.
A handful of Hydroxycut lawsuits have already been filed on behalf of users, primarily involving liver injury complaints. Potential symptoms of the Hydroxycut liver side effects could include yellowing of the skin or white of the eyes (jaundice), brown urine, light colored stools, nausea, vomiting, excessive fatigue, loss of appetite, stomach or abdominal pain.
Hydroxycut lawyers are also reviewing potential rhabdomyolysis lawsuits for former users of the dietary supplement who have been diagnosed with the muscle condition. Symptoms of the Hydroxycut muscle damage could start as muscle cramps, tenderness, stiffness, pain and spasms.
Edward

August 29, 2017 at 6:49 pm

I took hydroxycut for energy as prescribed. I had 3 good health/wellness checkups prior to. After 2 months, i had a stroke. My doctors put in the med. eport caused by hydroxycut. I have every record.

AL

January 8, 2013 at 4:52 pm

I was taking hydroxycut for 2 weeks but gave it up after I noticed my calves were cramping. They were cramping up so bad i could not walk... was on bed rest for 3 days. I've never had any issues with my calves cramping until I starting using this junk.

ashly

March 3, 2012 at 11:05 pm

The stuffs no good, my husband went into full liver failer in Iraq from this stuff. He was sent to Germany when I got the call to pack cause red cross was sending me to say good by to him. Hevan wasn't rdy for him because over a long slow 2 years he got better ;)

Kay

May 1, 2011 at 11:59 pm

To A, seriously, screw you! Do you tell terminal children about your trip to the DMV too? To Eric, please, please just throw that crap away. I am a personal trainer and I've witnessed what it does. I wouldn't wish it on an enemy. It's so bad that I have to consider my clients who refuse to stop taking it at a higher risk.

Eric

April 23, 2010 at 1:10 am

I just got off the tennis courts and had extreme muscle cramps in my calves. I took 2 doses of hydroxycut today which is the first time I've taken all recommended 6 pills (3 at breakfast, 3 lunch). What I think happened is it makes you pee so much (fake weight loss) that not only are you dehydrated no matter how much water you drink, but it is taking a lot of your minerals with it. I am giving th[Show More]I just got off the tennis courts and had extreme muscle cramps in my calves. I took 2 doses of hydroxycut today which is the first time I've taken all recommended 6 pills (3 at breakfast, 3 lunch). What I think happened is it makes you pee so much (fake weight loss) that not only are you dehydrated no matter how much water you drink, but it is taking a lot of your minerals with it. I am giving this crap away, and if I can sue for not properly labeling the product as a diuretic that depletes your system then I will.

mhallana

September 26, 2009 at 6:37 am

I took it for the first time recently, I am having horrible muscle cramps they are absolutely debilitating. I do not have the racing heart, but i take the max 4 a day

Rheana

August 1, 2009 at 12:39 am

Screw you A, my husband is suffering through his second case of rhabdo right now. I bet if it was you almost crying in pain unable to walk and seeing your muscle tissue come out through your urine it would be a different story. He also took Hydroxycut as many soldiers do and now he is being discharged from the army because of two separate cases of rhabdo. It is very serious, very rare and very pai[Show More]Screw you A, my husband is suffering through his second case of rhabdo right now. I bet if it was you almost crying in pain unable to walk and seeing your muscle tissue come out through your urine it would be a different story. He also took Hydroxycut as many soldiers do and now he is being discharged from the army because of two separate cases of rhabdo. It is very serious, very rare and very painful. Too much of a coincidence that I run across this article trying to find out why my husband is in ICU again for the same damn thing being monitored so his kidneys don't shut down and he doesn't DIE. All kinds of items get recalled all the time because research is not properly conducted and tests aren't done because it is ALL ABOUT THE MONEY. Well now my husband's army career is over and he will never regain the full use of his legs.

A

July 18, 2009 at 3:57 am

I think this guy is just looking for fast cash. How does he know that something else he took isn't what caused his disfunctions? I bet he wasn't just taking hydroxy cut. I bet he also took other supplements in his life that could start problems. And who doesn't think there are side effects to anything claiming to "alter" your body?

junior

June 23, 2009 at 1:18 pm

I used the.oroduct ib 2007 and I experienced fatigue loss of appetite and rapid heart beat I have witnesses to my claims also
"*" indicates required fields