Inflammatory Bowel Disease Drugs Linked to Risk of Skin Cancer
October 27, 2009
By: AboutLawsuits
A new U.S. study suggests that some drugs used to treat inflammatory bowel disease (IBD) and Crohn's disease, such as Imuran and Azasan, could increase the risk of skin cancer in patients. This follows a study released last week from French researchers that found the medications, known as thiopurine drugs, could increase the risk of cancer from viral infection.
Researchers from the University of North Carolina at Chapel Hill now indicate that they found a link between non-melanoma skin cancer and the recent use of the immunosuppressant drugs to treat IBD. The study, which is scheduled to be presented at the American College of Gastroenterology's annual scientific meeting, looked at data on 26,403 Crohn's disease patients and 26,974 patients with ulcerative colitis. Both are types of IBD.
Use of thiopurine-class immunosuppressive medications, such as GlaxoSmithKline's Imuran and Salix's Azasan, had the highest increased risk of non-melanoma skin cancer, particularly in patients who used the drugs consistently. Both Imuran and Azasan are brand names for the drug azathioprine.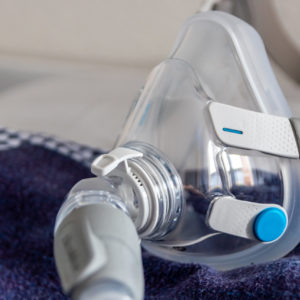 Did You Know?
Millions of Philips CPAP Machines Recalled
Philips DreamStation, CPAP and BiPAP machines sold in recent years may pose a risk of cancer, lung damage and other injuries.
Learn More
The study also found that biologic medications for use in Crohn's disease patients also increased the risk, but not as significantly.
It appears that the use of azathioprine increase the sensitivity of human skin to sunlight, according to the researchers. They recommended that patients on long-term treatment for IBD use a broad-spectrum sunscreen on a daily basis and be made aware of the increased risk of non-melanoma skin cancer.
In a different study released last week in the online edition of the medical journal The Lancet, researchers from a hospital in Paris found that patients who took thiopurine drugs had five times the risk of developing forms of cancer related to viral infections than those who did not take the drugs. The rate of developing malignant lymphoproliferative disorders, such as non-Hodgkin's lymphoma and other cancer typically associated with viral infections, was .90 per 1,000 patient years for people taking thiopurine drugs, as compared to 0.26 per 1,000 patient years for those who had never taken the drugs. However, the researchers noted that the cumulative risk for young patients remained low and indicated that the benefits of the drugs still appear to outweight the risk of the cancer.
Inflammatory bowel disease is a disease of the intestinal tract that affects about 4 million people worldwide. IBD manifests as either Crohn's disease or as ulcerative colitis, which affect the digestive tract differently, but have very similar symptoms, such as abdominal pain, weight loss, fever, rectal bleeding, eye and skin irritation and diarrhea.
Crohn's disease affects all layers of the intestinal wall in the small and large intestines, as well as other digestive organs and can cause parts of the intestines to narrow, cause the formation of abnormal tunnels between digestive organs, and cause fissures in the anal skin. Ulcerative colitis affects the inner lining of the colon and rectum, causing them to become inflamed. There is no cure for either disease. However medication and surgery are options which can be effective in treating these ailments.
"*" indicates required fields