Illinois Talcum Powder Cancer Lawsuit Ends In Defense Verdict
August 03, 2021
By: Irvin Jackson
A state court jury in Illinois has handed Johnson and Johnson a rare win, determining that the company was not liable in a wrongful death lawsuit filed over the failure to warn about the risk of ovarian cancer from talcum powder use by adult women.
Johnson & Johnson currently faces more than 30,000 Baby Powder lawsuits and Shower-to-Shower lawsuits brought by women throughout the court system, each involving similar allegations that talc and asbestos particles in the products caused them to develop ovarian cancer and other health problems.
Colleen Cadagin, the sister of Elizabeth Driscoll, sought $50 million in damages following Driscoll's death due to ovarian cancer in 2016, blaming her use of Johnson & Johnson talcum powder for causing the cancer diagnosis.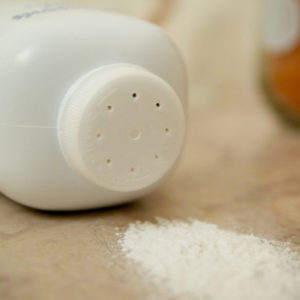 It was the latest in a string of trials scheduled to go before juries over the coming months, and is the first following recent delays caused by the COVID-19 pandemic. However, Johnson & Johnson has previously been hit with a number of massive verdicts in prior cases that went to trial, with juries awarding billions in damages to women diagnosed with ovarian cancer, mesothelioma and other injuries after years of using Johnson's Baby Powder, Shower-to-Shower or other talc-based products for feminine hygiene purposes.
The verdict came just days after the judge presiding over the trial in St. Clair County Circuit Court in Illinois, held held Johnson & Johnson in contempt of court, after a company executive refused to appear for cross-examination.
Dr. Susan Nicholson, vice president of Johnson & Johnson's women's health division testified for the defense earlier in the trial, but refused to return to court for cross examination. While Johnson & Johnson claims that it provided notification that Nicholson could not attend, and offered to make her available via videoconference, Illinois state court Judge Christopher Kolker rejected that position and announced last week that both Nicholson and the company were in contempt of Court.
As a result, Nicholson's testimony was struck from the record, and the jury was informed that the company and Nicholson are in violation of court rules. Plaintiff's attorneys were also allowed to take the unusual step of explaining to the jury what they believe would have been established during Nicholson's cross-examination.
Johnson & Johnson is already facing another state court trial in the Philadelphia Court of Common Pleas, and another case is expected to begin in Missouir state court in September 2021.
Most of the U.S. talcum powder litigation is currently pending in the federal court system, where the cases are centralized before U.S. District Judge Freda L. Wolfson in the District of New Jersey, as part of an MDL or multidistrict litigation.
Judge Wolfson indicated last month that the first federal talcum powder trial will begin in April 2022, which will be the first in a series of "bellwether" cases designed to help gauge how juries are likely to respond to certain evidence and testimony that will be admissible in the federal court system.
While Johnson & Johnson has maintained that it intends to defend the cases at trial, unless the company establishes that it can consistently prevail before juries, it will face substantial pressure to offer talcum powder settlements to women diagnosed with ovarian cancer, or else it is expected that the company will begin to face an increasing pace of trials in courts nationwide in the coming years.
"*" indicates required fields