Impella Left Sided Blood Pump Recall Issued Due to Risk Contact with TAVR Stents May Cause Motor Damage
July 28, 2023
By: Irvin Jackson
Federal regulators warn that nearly 8,000 Abiomed Impella Left Sided Blood Pumps may suffer motor damage when used in patients who have undergone transcatheter aortic valve replacement (TAVR).
The U.S. Food and Drug Administration (FDA) announced that it is categorizing an Impella Blood Pump device correction as a Class I recall on July 27, indicating that contact with TAVR valves could cause damage, or even destroy, the motor's impeller blades.
Abiomed Impella Left Sided Blood Pumps are used to keep blood pumping through the heart during percutaneous coronary interventions (PCI). They are also used when a patient has recently undergone a severe heart attack, open-heart surgery, or heart failure doe to cardiomyopathy.
The class I designation means the FDA considers problems with the blood pumps to carry a serious risk of injury and death for patients. Abiomed, the manufacturer reports that at least 30 complaints, 26 injuries and four deaths have been linked to the Impella blood pumps.
The FDA warns that the Instructions for Use (IFU) fail to warn doctors to be careful when treating patients who have undergone a TAVR procedure, because the Impella motor housing may come in contact with the implanted heart valves, resulting in damage or destruction of the motor's blades.
"The damaged Impella system may have reduced blood flow or pump stop, which may delay therapy or fail to provide enough support to the patient," the recall notice warns. "This could be life threatening in people who require high levels of support. There is also a risk that pieces of the broken blades could enter the patient's bloodstream."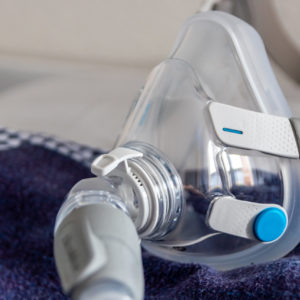 Did You Know?
Millions of Philips CPAP Machines Recalled
Philips DreamStation, CPAP and BiPAP machines sold in recent years may pose a risk of cancer, lung damage and other injuries.
Learn More
Abiomed first informed customers of the problem in a June 14 Urgent Medical Device Correction. The devices are not being removed from the market.
The recall affects the following product names and codes:
Impella 5.0  Blood Pump, Product Number 005062
Impella CP  Blood Pump, Product Number 0048-0032
Impella 2.5 Blood Pump, Product Number 005042
Impella CP with SmartAssist Blood Pump, Product Numbers 0048-0024, 0048-0045, 1000080
Impella LD Blood Pump, Product Number 005082
Impella 5.5 with SmartAssist  Blood Pump, Product Numbers 0550-0008 And 1000100
About 7,895 devices are affected by the recall, which were distributed between May 1, 2021 and the present.
Abiomed and the FDA are warning clinicians to be aware of the possible interaction between the blood pumps and TAVR valves, and indicate the devices should positioned carefully in TAVR patients.
In addition, they warn doctors against repositioning the devices while spinning, and to be aware of low blood flow in TAVR patients, which could be caused by impeller damage. In those cases, the Impella pump should be replaced as soon as possible.
Customers with questions should contact Shash Thoutam at +1(734)262-6255. Health  care professionals and patients who experience adverse events linked to the Impella blood pumps should report their experiences to the FDA's MedWatch adverse event reporting program.
TAVR Health Concerns
TAVR is a type of heart procedure that allows the surgeon to replace the heart valve by threading it through an artery in the leg instead of via open chest surgery. It places the valve over the damaged aortic valve in a less invasive procedure.
While TAVR may be a safer alternative to open heart surgery, previous studies have suggested it poses many significant risks to the patients.
Previous research indicates TAVR may increase the risk of death and inflammation of the heart's inner lining, even among low-risk patients. The risk of death was nearly double within the first year, highlighting the many side effects which TAVR patients face.
Another study indicated patients who require an emergency second TAVR procedure face increased risk of severe bleeding events, strokes and death.
"*" indicates required fields