Indoor Tanning May Be Banned For Minors in D.C. Due to Cancer Risks
December 04, 2014
By: Martha Garcia
The nation's capitol may become the latest city to ban indoor tanning by children under the age of 18, with legislation introduced to restrict use of tanning beds due to the potential skin cancer risk. 
The measure was introduced by council woman Mary Cheh, who called on the District of Columbia to protect youths from the dangers of indoor tanning, including a risk of melanoma, the deadliest form of skin cancer.
While the city council has approved the law, the Youth Tanning Safety Regulation Act of 2014 (PDF), it still must be signed by Mayor Vincent C. Gray and approved by congress before becoming law.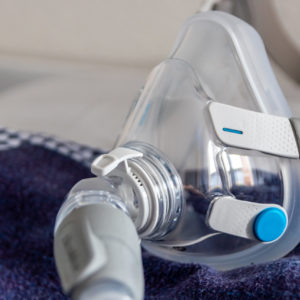 Did You Know?
Millions of Philips CPAP Machines Recalled
Philips DreamStation, CPAP and BiPAP machines sold in recent years may pose a risk of cancer, lung damage and other injuries.
Learn More
Washington D.C. lawmakers hope the new measure will help significantly reduce the exposure of artificial ultraviolet (UV) radiation among minors.
Concerns over indoor tanning came to the forefront following a report by the World Health Organization in July 2009, which determined that ultraviolet radiation from tanning beds are a definite carcinogen.
Approximately 70,000 Americans are diagnosed with melanoma each year, causing nearly 9,000 deaths annually. Another 170,000 cases of non-melanoma skin cancer are found each year, linked directly to indoor tanning bed use.
In a press release issued Wednesday, the American Society for Dermatologic Surgery Association (ASDSA) applauded the D.C. council for unanimously voting for the ban.
"The American Society for Dermatologic Surgery Association is pleased the District of Columbia's elected officials acted to safeguard the health of their youth," said ASDSA President George J. Hruza, M.D., MBA. "Our members have expressed concerns at the alarming increases in younger patients being diagnosed with skin cancer – often in advanced stages. Ultraviolet light is a proven carcinogen and indoor tanning puts lives at risk."
Research published earlier this year revealed teens are at much greater risk of developing cancer after using indoor tanning beds than when tanning outdoors. The study revealed teens and young adults who use tanning beds were more likely to develop basal cell carcinoma and were more likely to be diagnosed at a much earlier age, making a measure of this kind even more important in the effort to protect youth.
A European study published in 2012 revealed one in every 20 cases of melanoma is caused from using tanning beds. The younger someone is when they begin tanning, the higher their risk of developing melanoma becomes, researchers found.
People who first use indoor tanning devices by the age of 35 increase their risk of developing melanoma by 75%. For women in their 20s, melanoma is the second most common form of cancer.
The U.S. Centers for Disease Control and Prevention published a study last year indicating that young women are more likely to ignore the risks associated with indoor tanning, placing themselves at unnecessary risk of developing skin cancer. Young white women had a 30% increase in tanning use over the previous year, despite increased warnings.
Tanning bed use also increases the risk of a person developing other non-melanoma types of cancer as well. Indoor tanning may raise that risk by as much as two-thirds.
People who use tanning devices are two and half times more likely to develop squamous cell carcinoma. They are also one and a half more times likely to develop basal cell carcinoma.
States Moving Toward More Indoor Tanning Regulation
Under the current law, the District of Columbia allows minors ages 14 to 17 to use indoor tanning beds and booths with parental permission. Minors under the age of 14 are prohibited from tanning completely. The proposed law would raise that age to 18.
If fully enacted, D.C. will join 11 states that offer a complete ban on indoor tanning for youth under the age of 18: California, Delaware, Hawaii, Illinois, Louisiana, Minnesota, Nevada, Oregon, Texas, Vermont and Washington. Nationally, 40 states enacted regulations banning tanning by youth on some level.
Researchers warn that 20 minutes spent in indoor tanning facilities can equal two to three hours of noontime sun exposure. Tanning beds and sunlamps emit UV radiation 10 to 15 times more powerful than sunlight.
The FDA recently issued new regulations requiring stricter warnings on tanning beds and sunlamps. The agency requires manufacturers to place black box warnings on the equipment to better alert youth to the risk of UV radiation exposure.
The strengthened FDA regulations also change tanning bed classifications from a Class I medical device, reserved for low to moderate risk; to a Class II product, a classification reserved for devices that carry moderate to high risk.
"*" indicates required fields