Melanoma Rates Rising Due to Indoor Tanning Among Young Women: Study
February 03, 2016
By: Irvin Jackson
Use of indoor tanning appears to be the cause of recent increases in the rate of melanoma diagnosed among women under the age of 30, according to the findings of new research.
In a study published by the medical journal JAMA Dermatology on January 27, researchers found that women younger than 30 who tanned indoors were six times more likely to be diagnosed with melanoma than women who did not.
The study compared 681 people in Minnesota diagnosed with melanoma between 2004 to 2007, to 654 people with no melanoma as study controls. Subjects were between the ages of 25 to 49 years and nearly 70% were women.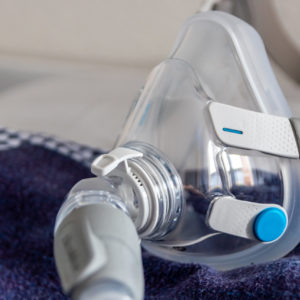 Did You Know?
Millions of Philips CPAP Machines Recalled
Philips DreamStation, CPAP and BiPAP machines sold in recent years may pose a risk of cancer, lung damage and other injuries.
Learn More
Women younger than 40 began indoor tanning at a much younger age, 16, than women between 40 to 49, who began tanning at 25 years of age. The younger women also reported more frequent indoor tanning sessions; 100 sessions on average compared to 40 for the other age group.
In the new study, melanoma rates overall increased by 74% among indoor tanners compared to people who don't tan indoors between the ages of 25 to 59.
More women younger than 40 had instances of melanoma on their torsos, nearly 33%, more than any other site on their bodies, such as the face or limbs. This compares to 24% of women 40 to 49 who had melanoma on their torsos. Researchers found a dose response observed among women, regardless of age.
Twenty-five percent of women 18 to 34 said they tanned indoors at least 10 times a year, compared to five percent of men in the same age group. Among men, results by age were inconsistent.
Frequent indoor tanning, more than 50 hours, 100 sessions or more than 10 years lifetime use, increased the likelihood of melanoma by 2.5 to 3 times.
The findings correlate with those of a 2014 study that revealed younger tanners face a higher risk of developing cancer after using indoor tanning beds than compared to tanning outdoors. Teens were more likely to develop basal cell carcinoma at a much earlier age if they used indoor tanning beds.
Researchers believe the higher frequency of tanning and younger starting age are contributing factors to women under 30 experiencing increasing rates of melanoma, compared to older women or men, the new study found.
In another study published in 2014, researchers revealed tanning may also be quite addictive for the nations teens and young adults. Repeated exposure to UV light caused a physical dependence and addiction to tanning, explaining why many people who begin tanning frequently continue to tan.
Nearly 80% of the women said they had tanned indoors compared to 44% of men. Women under the age of 50 had higher rates of melanoma than men, but men over the age of 50 had higher melanoma rates than women.
Another study published in 2013 in JAMA Internal Medicine found young white women are more likely to ignore the risks associated with indoor tanning, placing them at higher risk of developing cancer.
Indoor Tanning Restrictions Sought
In 2013, the FDA assigned new hazard classifications to indoor tanning devices, upgrading them to a moderate risk device, class II, from the earlier classification of low risk, or class I, in an effort to warn indoor tanners of the risk of using the devices.
Despite that move, last year the nations doctors called on the FDA to place even more stringent regulations on tanning devices.
Melanoma is the deadliest form of skin cancer and causes more than 9,000 deaths in the U.S. every year. To that end, late last year, the FDA proposed new rules for tanning beds, calling for teens to be restricted and requiring adults to sing frequent waivers to acknowledge the high risk.
"The melanoma epidemic can be expected to continue unless indoor tanning is restricted and reduced," wrote study authors.
"*" indicates required fields