Four Injectafer Lawsuits To Go Before Juries For Trial Dates Set to Begin in 2023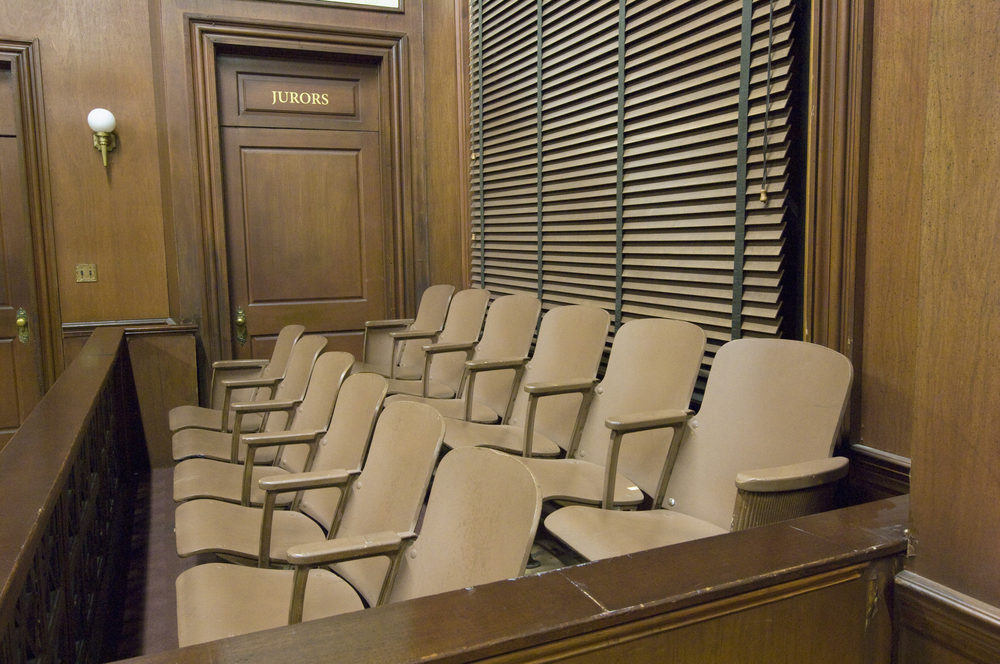 February 20, 2023
By: Irvin Jackson
With several hundred Injectafer lawsuits being pursued by individuals who experienced dangerous drops in blood phosphate levels after receiving the iron deficiency infusion, at least four bellwether cases are expected to go to trial this year, which will be closely watched by parties involved in the litigation, to help gauge how juries may respond to certain evidence and testimony that will be repeated throughout the claims.
Injectafer is an intravenous injection administered for treatment of iron deficiency anemia. However, a growing number of product liability lawsuits allege the manufacturers failed to adequately disclose that the Injectafer side effects may cause a dangerous and life-threatening health condition, known as severe hypophosphatemia (HPP).
Plaintiffs allege that if users and the medical community had been adequately warned about the risk and the importance of monitoring blood phosphate levels during treatment, they may have avoided permanent and debilitating injuries.
2023 Injectafer Bellwether Trials May Impact Settlement Values
Given common allegations raised in complaints filed in the U.S. District Court for the Eastern District of Pennsylvania, several hundred Injectafer lawsuits have been centralized before U.S. District Judge Wendy Beetlestone, for coordinated discovery and a series of early "bellwether" trials. In addition, a number of individual cases pending in the Pennsylvania state court system are also being prepared for trial this year.
According to an order (PDF) issued by Judge Beetlestone late last year, the first federal Injectafer trial will begin on June 5, 2023, with a second and third bellwether trials set to commence on October 2, 2023 and November 29, 2023, respectively. At least one Pennsylvania state court trial is also expected to go before a jury in the Philadelphia Court of Common Pleas this summer, unless the parties negotiate Injectafer settlements to resolve claims.
The first Injectafer trial will involve a complaint (PDF) filed by Katherine Crockett in December 2018. Crockett, of Philadelphia, was prescribed Injectafer in May 2017, and received two injections that month, before her blood phosphorous levels plummeted. She was diagnosed with severe hypophosphatemia, which has resulted in hospitalization multiple times, and she indicates that it left her suffering from severe nausea, weakness, pain, and severe and constant fatigue.
The second federal bellwether case was filed by Melanie Atkinson of Texas in January 2019. According to her complaint (PDF), Atkinson received her first Injectafer injection in October 2016, resulting in her blood phosphorous levels dropping sharply. Like Crockett, Atkinson was diagnosed with hypophosphatemia and suffered hospitalizations, nausea, pain, weakness and fatigue.
The third federal trial will involve a complaint (PDF) filed by Jennifer Krueger in March 2019. She received her first Injectafer dose in June 2018, which led to her going to the Emergency Room three times that month due to critically low blood phosphorous levels. All three times her condition was severe enough to require hospitalization.
While the outcome of these early federal bellwether trials, and the state court trial expected to begin in Philadelphia, will not be binding on other plaintiffs involved in the litigation, they will send a strong signal to the drug makers about the average amounts of Injectafer lawsuit payouts that may be awarded if each case goes before a jury.
Several hundred similar complaints have been filed against Daiichi Sankyo and it's subsidiaries, Luitpold Pharmaceuticals and American Regent, Inc., as well as Vifor Pharmaceuticals, who was the original developer of the iron infusion. Following the initial bellwether trials, if the parties fail to negotiate Injectafer settlements or otherwise resolve large numbers of cases, it is expected that the Court may consolidate claims presented by several plaintiffs together for future trials.
Connie

April 16, 2023 at 8:45 pm

Who makes Venofer and have any life threatening situations come from this drug. I have a Dr order for 2 500mg infusions to his month. I already got first dose and am scheduled for 2nd dose on 04/25/2023. I have had severe fatigue an in legs, exhaustion and in bed. Hen I wake up in the morning my fingers are locked at the knuckles and have to make effort with quite a lot of painful memory cement [Show More]Who makes Venofer and have any life threatening situations come from this drug. I have a Dr order for 2 500mg infusions to his month. I already got first dose and am scheduled for 2nd dose on 04/25/2023. I have had severe fatigue an in legs, exhaustion and in bed. Hen I wake up in the morning my fingers are locked at the knuckles and have to make effort with quite a lot of painful memory cement to help with hem work. All 8 fingers. Let me know what is happening please if you can
"*" indicates required fields