Lawsuit Claims Two Iron Injections of Injectafer Caused Woman's Phosphate Levels Dropped to Critically Low Levels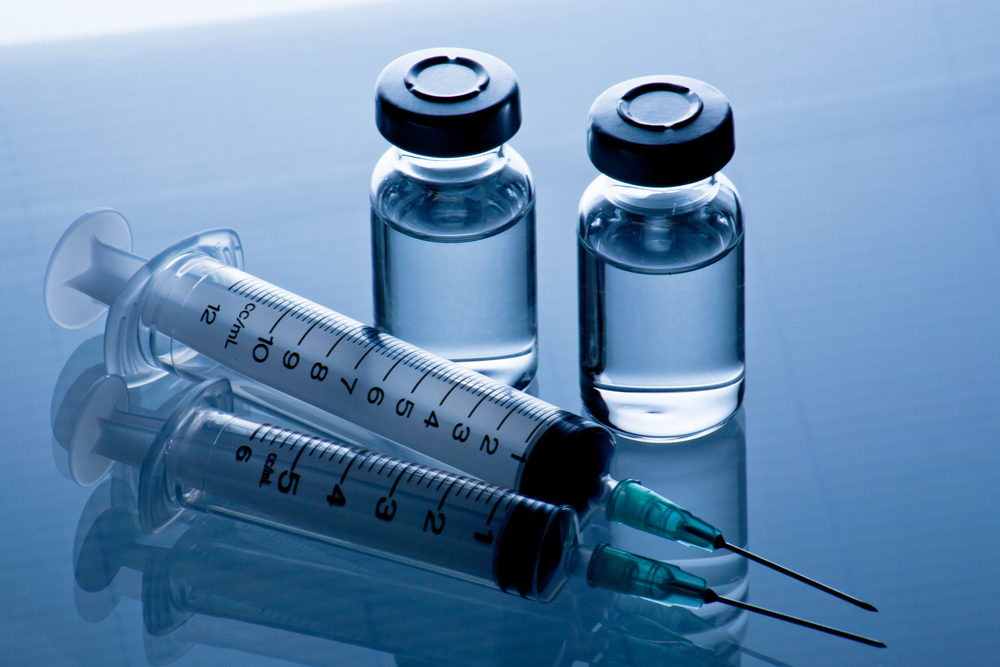 January 13, 2023
By: Irvin Jackson
Injectafer is an iron injection administered for treatment of anemia
Lawsuit alleges two iron injections of Injectafer caused drops in phosphate levels, resulting in severe and symptomatic hypophosphotemia (HPP)
Severe HPP from Injectafer iron injections caused fatigue, weakness, pain and other side effects
Plaintiff joins several hundred other individuals pursuing similar iron injection lawsuits against Injectafer manufacturer
A New Jersey woman has filed a product liability lawsuit against Injectafer manufacturers, alleging that her phosphate levels dropped to critical levels after two iron injections of the anemia drug.
Christine Wilkinson filed the complaint (PDF) in the Philadelphia Court of Common Please in Pennsylvania on December 30, pursuing claims against Luitpold Pharmaceuticals, Inc., American Regent, Inc, Daiichi Sankyo and Vifor International, for their roles in developing the drug and failing to warn patients or the medical community about the importance of monitoring blood phosphate levels.
Injectafer (ferric carboxymaltose) has been marketed as a safe and effective iron injection for anemia treatment since 2013, which is typically administered to adults experiencing iron deficiency, who are not able to manage the condition with an oral iron supplement or have non-dialysis dependent chronic kidney disease.
Wilkinson's claim will join several hundred similar Injectafer lawsuits currently being pursued against the drug makers, each raising similar allegations that the drug makers knew or should have known about the risks of dangerous drops in phosphate levels, which can lead to the development of severe and symptomatic hypophosphotemia (HPP), which can leave patients with long-term disabilities and injuries, including severe muscle weakness, joint and bone pain, fatigue, difficulty walking and other health complications.
According to the lawsuit, Wilkinson was prescribed two iron injections with Injectafer in October 2020, to treat iron deficiency anemia (IDA). However, after her treatments, the lawsuit claims her phosphate levels dropped to critically low levels, and she was eventually diagnosed with HPP from the iron injections.
Hypophosphatemia (HPP) is an electrolyte disturbance in which blood tests reveal that there is an abnormally low level of phosphate in the blood. However, the risks caused by the condition are not just related to the extremely low levels of serum phosphate, but also can leave users with long-term side effects from the iron injection, depending on the duration of the problems.
The lawsuit indicates she has suffered, and will likely continue to suffer, from severe HPP, generalized fatigue and weakness, joint, bone and muscle pain, nausea, chest pain, stress and anxiety.
Wilkinson and other plaintiffs say the manufacturers failed to provide adequate warning about the potential risks of severe HPP linked to Injectafer injections.
"Injectafer's label omits, and has at all relevant times since its introduction into the United States market, any reference to Severe HPP or 'clinically important hypophosphatemia'," the lawsuit states. "The labeling makes no attempt to inform the user and medical community of the clinical differences between the varying levels of hypophosphatemia. At the time of Plaintiff's prescription, the labeling did not inform the user or medical community how to monitor serum phosphorous levels so as to be on alert for severely decreasing levels that may result in Severe HPP or additional injury."
When the drug was first introduced in 2013, the Injectafer warning label described reports of serum phosphate drops as "asymptomatic" or "transient." In 2018, that warning was upgraded, but only suggested hypophosphatemia side effects were mild and infrequent.
It was not until February 2020 that the warnings about Injectafer side effects (PDF) were updated to add more detailed information about the risk of symptomatic hypophosphatemia caused by the iron infusion. However, critics have said even those warnings remain inadequate.
"*" indicates required fields