Instant Pot Burned Child When Scalding Contents Exploded Out of Pressure Cooker, Lawsuit Alleges
October 27, 2021
By: Irvin Jackson
The mother of a young boy has filed a lawsuit against Instant Pot, claiming safety flaws in the popular pressure cooker caused her son to suffer severe burns when scalding hot liquid exploded out of the device.
The complaint (PDF) was filed by Ashleigh Nicole Ramos in the U.S. District Court for the Middle District of Tennessee on October 20, on behalf of her son, a minor identified only by the initials D.V.
According to the lawsuit, a friend bought Ramos's family an Instant Pot Model Duo Black SS 60 from Walmart in October 2019. Almost exactly a year later, in October 2020, D.V. and his mother suffered serious and substantial burns when the pressure cooker's lid was rotated and opened while the contents were still under pressure.
Numerous assurances were made about safety features on Instant Pots, according to the lawsuit, which were supposed to prevent the pressure cooker lid from opening while the contents were still under pressure. However, Ramos and a growing number of similar plaintiffs pursuing lawsuits against Instant Pot and other pressure cooker manufacturers maintain those claims were demonstrably untrue.
"The incident occurred as a result of the failure of the pressure cooker's supposed 'safety mechanisms,' which purport to keep the consumer safe while using the pressure cooker," the lawsuit states. "In addition, the incident occurred as the result of Defendants failure to redesign the pressure cooker, despite the existence of economical, safer alternative designs."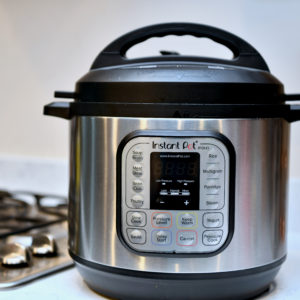 In recent months, dozens of similar pressure cooker lawsuits have been filed, each raising similar allegations about unreasonably dangerous designs and defective safety features on several modern designs, including products sold under the Instant Pot, Crock-Pot, Ninja Foodi and other brands.
Most of the problems involve severe pressure cooker burns that occurred the lid was removed while the contents are still under high pressure, typically resulting in burns covering a large percentage of the user's body. However, other injuries linked to pressure cookers have included eye injuries, broken bones and other complications that resulted from electrocutions, spills or explosions.
As more of these electric pressure cookers have been introduced in recent years, the U.S. Consumer Product Safety Commission has issued several pressure cooker recalls over problems where lids were able to be opened while contents are under pressure, allowing hot contents to be expelled and causing a scald or burn injury to individuals in the immediate area.
Most recently, a massive Crock-Pot recall was issued in November 2020, impacting nearly 1 million 6-Quart Express Crock Multi-Cookers with lid locking defects, after at least 99 burn injuries were reported.
"*" indicates required fields