Instant Pot Pressure Cooker Lawsuit Claims Failed Safety Measures Present Unreasonable Risks To Consumers
April 11, 2022
By: Irvin Jackson
After suffering serious burns in a pressure cooker accident, an Alabama man has filed a product liability lawsuit alleging that Instant Pot safety features failed to prevent the lid from being removed while the contents were still under pressure, causing scalding hot contents to be forcefully ejected.
The complaint (PDF) was filed by Richard Riggs, Jr. in the U.S. District Court for the Northern District of Alabama on April 5, pursuing claims against Instant Brands, Inc. as the defendant, indicating Instant Pot pressure cooker safety measures failed, resulting in an unreasonable risk for consumers.
According to the lawsuit, Riggs' daughter bought an Instant Pot pressure cooker Model IP-Duo for his wife in February 2018. However, while using the cooker in April 2020, he suffered serious and substantial burn injuries when the Instant Pot allowed the lid to be rotated and lifted while the contents were still under pressure, something the manufacturer's advertisements says should not be possible due to the advanced safety measures installed in the device.
The case joins a growing number of similar Instant Pot pressure cooker lawsuits being pursued against the manufacturer, each involving nearly identical circumstances where the advertised safety features failed and left consumers with severe and debilitating burns.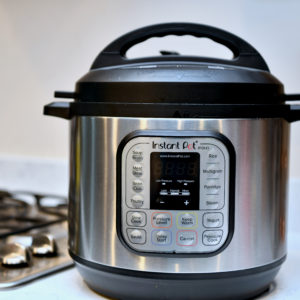 Riggs indicates the manufacturer knew or should have known about the problems, but has made no effort to redesign the safety features or warn consumers about the potential risks.
"Defendant knew or should have known of these defects, but has nevertheless put profit ahead of safety by continuing to sell its pressure cookers to consumers, failing to warn said consumers of the serious risks posed by the defects, and failing to recall the dangerously defective pressure cookers regardless of the risk of significant injuries to Plaintiff and consumers like him," the lawsuit states. "Defendant ignored and/or concealed its knowledge of these defects in its pressure cookers from the Plaintiff in this case, as well as the public in general, in order to continue generating a profit from the sale of said pressure cookers, demonstrating a callous, reckless, willful, depraved indifference to the health, safety and welfare of Plaintiff and consumers like him."
Pressure Cooker Lawsuits Over Safety Feature Failures
Modern electronic pressure cookers have become increasingly popular in recent decades, amid the introduction of products like Instant Pot, Crock-Pot, Ninja Foodi and others, which were promoted with safety features intended to address concerns about pressure cooker explosions associated with traditional stove-top devices.
Most of the problems involve severe pressure cooker burn injuries which occurred after the lid was removed while the contents were still under high pressure, typically resulting in burns covering a large percentage of the user's body. However, other injuries linked to pressure cookers have included eye injuries, broken bones and other complications that resulted from electrocutions, spills or explosions.
As more of these electric pressure cookers have been introduced in recent years, the U.S. Consumer Product Safety Commission has issued several pressure cooker recalls over problems where lids were able to be opened while contents are under pressure, allowing hot contents to be expelled and causing a scald or burn injury to individuals in the immediate area.
Most recently, a massive Crock-Pot recall was issued in November 2020, impacting nearly 1 million 6-Quart Express Crock Multi-Cookers with lid locking defects, after at least 99 burn injuries were reported.
"*" indicates required fields