Amputation Risks from Invokana Questioned in Study By Manufacturer
June 26, 2018
By: Irvin Jackson
As a growing number of Invokana amputation lawsuits continue to be filed against Johnson & Johnson and its Janssen Pharmaceuticals subsidiary, alleging that doctors and consumers were not adequately warned about potential side effects associated with the new-generation diabetes treatment, the drug's manufacturers are making another attempt to convince federal regulators that "below-the-knee" amputations do not occur more often with Invokana than other similar diabetes drugs.
Invokana (canagliflozin) is part of a new class of diabetes drugs, known as sodium-glucose cotransporter 2 (SGLT2) inhibitors, which works in a unique way by impacting some normal kidney functions. Other members of this class include Invokamet, Jardiance, Farxiga, Xigduo and others, but Invokana has remained the biggest seller since it hit the market in March 2013.
In May 2017, FDA required a warning update about the amputation risks from Invokana, requiring new information on the label about the increased incidence of leg, foot and toe amputations. That warning was only required for Invokana, and manufacturers of other SGLT-2 inhibitors have suggested that Invokana leg and foot amputation problems were unique to that drug, maintaining that the same risks were not seen among users of their medications.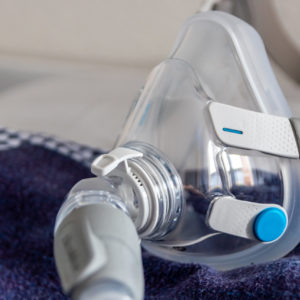 Did You Know?
Millions of Philips CPAP Machines Recalled
Philips DreamStation, CPAP and BiPAP machines sold in recent years may pose a risk of cancer, lung damage and other injuries.
Learn More
That decision was based on the findings of a study known as CANVAS, which found an increased risk of amputation among Invokana users, with 6.3 amputations per 1,000 patient years, compared to 3.4 among those given the placebo. Those researchers calculated that Invokana use increased the risk of amputations by 97%, which were primarily toe or metatarsal (foot).
In a new study published this week in the medical journal Diabetes, Obesity and Metabolism researchers from Janssen now indicate that they were unable to find an increased risk of lower limb amputation when comparing real-world data on Invokana patients with patients who used similar drugs like Farxiga and Jardiance.
Researchers looked at information from four U.S. databases, which included 142,800 new users of Invokana, 110,897 users of other SGLT2 diabetes drugs, and 460,885 non-SGLT2 patients. They looked for incidents of below-knee lower extremity (BKLE) amputation, heart disease and other factors.
According to their findings, there were no consistent differences between amputation rates from Invokana and other SGLT2 drugs.
Jannsen officials heralded the findings in a press release issued the same day as the study was published.
"OBSERVE-4D depicts how Invokana and other SGLT2is are being used by people with type 2 diabetes, including in those with established CV disease, in the real world," Dr. John Buse, Chief of the University of North Carolina Chapel Hill's Division of Endocrinology and Director of the Diabetes Center, said in the press release. Buse was also a researcher on the study and has worked as a paid Janssen consultant. "The overall benefit-risk profile of SGLT2is is positive, and physicians should feel comfortable and confident in prescribing the class to their appropriate patients."
This latest study is the second that Janssen researchers have released within the last year attempting to combat the perception that Invokana carries an increased risk of lower limb amputations. In an earlier study published in September 2017, in the same publication, researchers associated with the drug maker came to the same conclusions. However, the findings of Invokana's manufacturers appear to contradict those of independent researchers and federal investigators.
Invokana Lawsuits
The amputation concerns are just one of a number of health risks linked to Invokana, which have resulted in a growing body of litigation over the diabetes drug.
Johnson & Johnson and Janssen face several thousand Invokana lawsuits, which allege that users and the medical community were not provided adequate warnings at the time the drug was first introduced. Since that time, based on post-marketing adverse event reports, federal regulators have required the drug maker to make several warning updates in recent years.
In December 2015, the FDA required Johnson & Johnson to add new diabetic ketoacidosis warnings to Invokana, indicating that the medication increases the risk of this serious condition, which typically results in the need for emergency treatment to avoid life-threatening injury. Prior to the update, the Invokana warnings failed to alert consumers about the importance of seeking immediate medical attention if they experience symptoms like abdominal pain, fatigue, nausea, respiratory problems or vomiting.
In June 2016, the FDA required additional label warnings about the link between Invokana and kidney risks, indicating that the medication may increase the risk of acute kidney injury and other severe health problems.
Given similar questions of fact and law raised in complaints filed throughout the federal court system, the Invokana litigation has been centralized before U.S. District Judge Brian Martinotti in the District of New York for coordinated discovery and pretrial proceedings.
Known as a federal MDL, or multidistrict litigation, it is expected that Judge Martinotti will schedule a series of early "bellwether" trials involving each of the injury categories over the next few years. While the outcomes of these early trials are not binding on other plaintiffs, they are designed to help the parties gauge the strengths of their evidence and facilitate potential Invokana settlements, without the need for hundreds of individual trials to be scheduled in U.S. District Courts nationwide.
"*" indicates required fields