Diabetic Ketoacidosis Risk Tripled Among Users of Invokana, Similar Diabetes Drugs: Study
August 05, 2020
By: Irvin Jackson
A new study appears to confirm prior warnings issued by federal drug regulators, indicating that the side effects of Invokana, Farxiga, Jardiance, and similar diabetes drugs may triple the risk of diabetic ketoacidosis for type 2 diabetics, who rarely suffer the potentially deadly condition.
In a report published late last month in the Annals of Internal Medicine, Canadian researchers highlighted the diabetic ketoacidosis risk linked to a new-generation of diabetes drugs, known as sodium-glucose cotransporter-2 (SGLT-2) inhibitors.
Diabetic ketoacidosis (DKA) occurs when high levels of blood acids, known as ketones, build up in the body. This can result in symptoms like difficulty breathing, nausea, vomiting, abdominal pain, confusion, fatigue or sleepiness, often requiring hospitalization, urgent medical treatment, and potentially resulting in severe health consequences.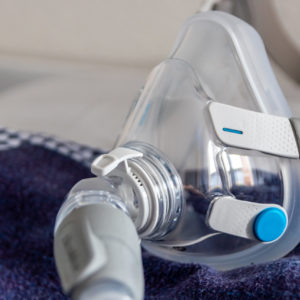 Did You Know?
Millions of Philips CPAP Machines Recalled
Philips DreamStation, CPAP and BiPAP machines sold in recent years may pose a risk of cancer, lung damage and other injuries.
Learn More
Although diabetic ketoacidosis is commonly associated with type 1 diabetes, it is not normally seen among patients diagnosed with type 2 diabetes, which is the type of diabetes Invokana, Farxiga, Jardiance and the other drugs are approved to treat.
In this study, researchers looked at data on 208,757 new users of SGLT-2 inhibitors, and were matched to an equal number of users of a class of drugs known as DPP-4 inhibitors, like Onglyza.
According to the findings, users of SGLT-2 inhibitors faced nearly triple the risk of ketoacidosis overall than those who took DPP-4 inhibitors. The researchers found that Invokana itself had the highest risks, with more than three and a half times the risk of DKA than other diabetes drugs.
"SGLT-2 inhibitors were associated with an almost 3-fold increased risk for DKA, with molecule-specific analyses suggesting a class effect," the researchers concluded.
The findings appear to confirm earlier findings of the FDA, which required drug makers to add new diabetic ketoacidosis warnings to Invokana and similar drugs in December 2015, indicating the medications increase the risk of this serious condition, which typically results in the need for emergency treatment to avoid life-threatening injury.
Prior to the update, the warnings failed to alert consumers about the importance of seeking immediate medical attention if they experience symptoms like abdominal pain, fatigue, nausea, respiratory problems or vomiting.
The study was published about a month after the consumer watchdog group Public Citizen filed a petition with the FDA, calling on Invokana and similar drugs to carry even stronger diabetic ketoacidosis warnings, and calls for the drug to be contraindicated for type 1 diabetics, who are already at an increased risk of DKA.
SGLT-2 Inhibitor Health Risks
Invokana (canagliflozin) was the first member of this new class of diabetes drugs, which work in a unique way by impacting some normal kidney functions. Other members of this class now include Invokamet, Jardiance, Farxiga, Xigduo and others, but Invokana has remained the biggest seller, amid aggressive marketing.
As more and more diabetics have switched to the new drug since it hit the market in 2013, a steady stream of Invokana lawsuits were filed in courts nationwide, and the FDA has required the drug maker to release several warning updates in recent years.
In June 2016, the FDA again required additional warnings about the link between kidney risks and Invokana and other drugs from its class, indicating the medications may increase the risk of acute kidney injury and other severe health problems.
In May 2017, FDA required the makers of Invokana to specifically to add warnings about amputation risks, adding information to the drug label about the increased incidence of leg, foot and toe amputations. That warning was only required for Invokana, and manufacturers of other SGLT-2 inhibitors have suggested that Invokana leg and foot amputation problems were unique to that drug, maintaining that the same risks were not seen among users of their medications.
In August 2018, the FDA issued a drug safety communication about the risk of Fournier's gangrene from Invokana, Invokamet and similar diabetes drugs. Incidents of the serious genital infections, also known as necrotizing fasciitis of the perineum, can result in the disintegration of flesh and can be life-threatening.
Following several years of litigation, Johnson & Johnson and Janssen have reached Invokana settlements to resolve most of the litigation previously filed over earlier failures to adequately warn about the diabetic ketoacidosis risk.
"*" indicates required fields