Invokana Caused Diabetic Ketoacidosis, Heart Attack, Stroke; Lawsuit Claims
September 13, 2016
By: Irvin Jackson
The number of lawsuits linking the side effects to Invokana to heart attacks, as well as ketoacidosis and kidney failure, continues to grow as more cases are filed nationwide. 
In a complaint (PDF) filed in the U.S. District Court for the District of New Jersey on September 9, Crystal Ervin became one of the latest to indicate that she suffered severe kidney damage, diabetic ketoacidosis, a stroke and heart attack caused by Invokana.
The complaint was brought against Johnson & Johnson, it's Janssen subsidiary, and Mitsubishi Tanabe Pharma Corp., alleging that the drug makers failed to adequately warn users and the medical community about the serious health risks associated with the new generation diabetes drug.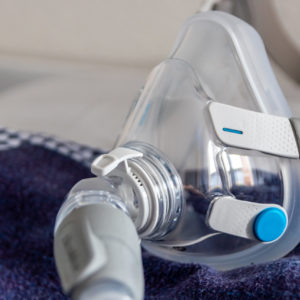 Did You Know?
Millions of Philips CPAP Machines Recalled
Philips DreamStation, CPAP and BiPAP machines sold in recent years may pose a risk of cancer, lung damage and other injuries.
Learn More
Invokana (canagliflozin) is was introduced in March 2013, and has been aggressively marketed as a new type of diabetes drug, which works in a unique way. However, as more individuals have been switched to the new drug, a steady stream of serious health risks have been uncovered, resulting in dozens of Invokana lawsuits alleging that the drug makers sold an unreasonably dangerous and defective product.
Ervin, of South Carolina, began taking Invokana in March 2014, and used the diabetes treatment until October 2014. The lawsuit indicates that her injuries were directly caused by Invokana.
Dozens of lawsuits have been filed in recent months alleging that inadequate warnings were provided about the risks associated with Invokana. While most of the claims have involved individuals who experienced diabetic ketoacidosis or kidney damage, a growing number of recent complaints have indicated individuals also suffered Invokana heart attacks.
"The development of Plaintiff Crystal Ervin's injuries was preventable and resulted directly from Defendants' failure and refusal to conduct proper safety studies, failure to properly assess and publicize alarming safety signals, suppression of information revealing serious and life-threatening risks, willful and wanton failure to provide adequate instructions, and willful misrepresentations concerning the nature and safety of Invokana," the lawsuit states. "This conduct and the product defects complained of herein were substantial factors in bringing about and exacerbating Plaintiff Crystal Ervin's injuries."
Invokana Litigation
Invokana was the first member of a new class of diabetes drugs introduced in recent years, known as sodium-glucose co-transporter 2 (SGLT2) inhibitors, which work in a unique way from other diabetes treatments. Other members of this class include Invokamet, Farxiga, Xigduo XR, Jardiance and Glyxambi.
Amid aggressive marketing and promotion by the drug makers, Invokana quickly became a popular and widely used medication. However, as more and more individuals began to use the drug, the FDA has required the drug maker to add a number of new warnings.
In December 2015, the FDA required Johnson & Johnson and the makers of other SGLT2 inhibitors to add new diabetic ketoacidosis warnings to their medications, urging users to stop taking the drug and seek immediate medical attention if they experience symptoms like abdominal pain, fatigue, nausea, respiratory problems or vomiting.
In addition to concerns about ketacidosis, a number of lawsuits filed against the drug maker alleging that the drug makers knew or should have suspected that Invokana increases the risk of kidney failure.
In May 2015, the Institute for Safe Medication Practices (ISMP) conducted a detailed review of adverse event reports submitted to the FDA during the first year Invokana was on the market, and identified a potential risk of kidney damage with Invokana and other SGLT2 inhibitors, raising questions about whether the benefits provided by the medication justify the risk.
In June, the FDA released a new Invokana safety warning, indicating that the medication may increase the risk of acute kidney injury and other severe health problems.
"Defendants had a duty to warn Plaintiff's prescribing physicians about the risks of Invokana use, including the risk of diabetic ketoacidosis and resulting complications," the lawsuit states. "Despite Defendants' knowledge of the increased risk of severe injury among Invokana users, Defendants did not warn patients but instead continued to defend Invokana, mislead physicians and the public, and minimize unfavorable findings."
As Invokana injury lawyers continue to review and file claims for individuals nationwide, it is widely expected that hundreds, if not thousands, of additional lawsuits may be filed in the coming months and years. Similar Invokamet lawsuits, Farxiga lawsuits, Xigduo lawsuits, Jardiance lawsuits and Glyxambi lawsuits are also being reviewed against the makers of these other SGLT2 inhibitors, which have been linked to similar health risks.
"*" indicates required fields