Invokana Heart Risk Study Show Positive Results for J&J Diabetes Drug
June 15, 2017
By: Irvin Jackson
Amid a barrage of recent concerns that have emerged about the side effects of Invokana, including diabetic ketoacidosis, kidney failure, amputations and other complications, Johnson & Johnson is touting the results of a new study that suggests their new generation diabetes drug does not increase the risk of heart attacks and other cardiac problems.
The findings of a phase III clinical trial were presented by the drug maker on Monday at the annual American Diabetes Association conference in San Diego, indicating that Invokana carried a 14% reduction in cardiovascular death risks, as well as decreased risks of non-fatal heart attacks and strokes. The findings were published on June 12 in the New England Journal of Medicine.
Invokana (canagliflozin) belongs to a new class of diabetes drugs, known as sodium-glucose cotransporter 2 (SGLT2) inhibitors, which works in a unique way by impacting some normal kidney functions. Other members of this class include Invokamet, Jardiance, Farxiga, Xigduo and others, but Invokana has remained the biggest seller since it hit the market in March 2013.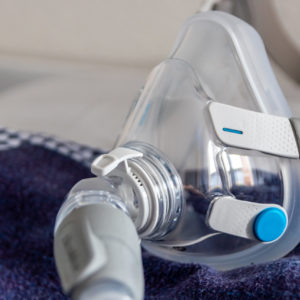 Did You Know?
Millions of Philips CPAP Machines Recalled
Philips DreamStation, CPAP and BiPAP machines sold in recent years may pose a risk of cancer, lung damage and other injuries.
Learn More
As more and more diabetics have switched to Invokana, in response to aggressive marketing efforts by Johnson & Johnson, a steady stream of health concerns have been discovered from post-marketing adverse event reports, leading the FDA to require several warning label updates over the past few years.
The findings of this new study about the potential positive heart profile for Invokana come only days after researchers from Brigham and Women's Hospital in Boston released a study that indicated SGLT2 inhibitors like Invokana double the risk of diabetic ketoacidosis when compared to other diabetes drugs. This risk has been one of the leading concerns linked to Invokana, as it is a serious medical emergency involving a build up of acid levels in the blood, which typically requires hospitalization and results in permanent injury.
In December 2015, diabetic ketoacidosis warnings were added to Invokana and other SGLT2 inhibitors, indicating for the first time that users may face of risk of developing this serious condition. Prior Invokana warnings failed to alert consumers about the importance of seeking immediate medical attention if they experience symptoms like abdominal pain, fatigue, nausea, respiratory problems or vomiting, which is critical for avoiding serious complications from diabetic ketoacidosis.
Last month, the FDA required another Invokana warning update regarding the risk of leg and foot amputation, which manufacturers of other SGLT2 inhibitors claim is a unique risk with Invokana, which is not seen with their competing drugs.
Boehringer Ingelheim, the makers of Jardiance, issued a press release on June 13, highlighting safety profile findings that showed there was no increased risk of amputation with their diabetes drug. AstraZeneca presented similar findings at the conference for its drug, Farxiga.
Concerns about a potential link between Invokana and kidney failure have also emerged since the drug hit the market. In June 2016, the FDA required that new information be added to the drug label about the risk of acute kidney injury and other kidney issues.
While Johnson & Johnson continues to defend the safety of their diabetes drug and highlight the positive findings of the heart study, the drug maker faces hundreds of Invokana lawsuits filed over failure to adequately warn about the risk of diabetic ketoacidosis, kidney failure and other serious health risks when the medication was introduced.
"*" indicates required fields