Invokana Ketoacidosis Problems Were Evident in FDA Adverse Event Database, Lawsuit Alleges
July 13, 2016
By: Irvin Jackson
According to allegations raised in a product liability lawsuit filed by a Florida woman, Johnson & Johnson's Janssen Pharmaceuticals subsidiary knew about the risk of diabetic ketoacidosis from side effects of Invokana, yet continued to defend their new-generation diabetes drug, minimized unfavorable findings and provided misleading information for consumers and the medical community.
In a complaint (PDF) filed last week in the U.S. District Court for the District of New Jersey, Laura Waddle indicates that after using Invokana for only a few months she developed diabetic ketoacidosis, which is a serious medical complication involving elevated levels of acid in the blood, often resulting in the need for hospitalization and emergency treatment.
Invokana (canagliflozin) was introduced in March 2013, as the first member of a new class of diabetes drugs, known as sodium-glucose co-transporter 2 (SGLT2) inhibitors. Amid aggressive marketing and promotion by Janssen, Invokana quickly became a popular and widely used medication. However, as more and more individuals began to use the drug, the FDA has required the drug maker to add a number of new warnings.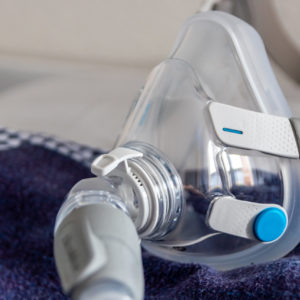 Did You Know?
Millions of Philips CPAP Machines Recalled
Philips DreamStation, CPAP and BiPAP machines sold in recent years may pose a risk of cancer, lung damage and other injuries.
Learn More
Waddle's case joins a growing number of similar lawsuits over Invokana ketoacidosis problems filed in recent months, indicating that the drug maker knew or should have known about the risk of severe injury users faced, yet continued to conduct sales and marketing campaigns, while withholding information from users and doctors.
"Since Invokana's release, the FDA has received a significant number of reports of diabetic ketoacidosis among users of Invokana," according to the complaint filed by Waddle. "An analysis of the FDA adverse event database shows that patients taking Invokana are several times more likely to report diabetic ketoacidosis than those taking non-SGLT2 diabetes drugs to treat diabetes."
Waddle indicates that she began taking Invokana in August 2014, and only took the drug until December 2014. Her case is one of many incidents of ketoacidosis linked to Invokana, which spurred the FDA to issue a drug safety communication in May 2015, warning about the potential risk.
After a safety review, the FDA ultimately required Johnson & Johnson to add new Invokana warnings about ketoacidosis in December 2015, urging users to stop taking the drug and seek immediate medical attention if they experience symptoms like abdominal pain, fatigue, nausea, respiratory problems or vomiting.
The lawsuit filed by Waddle and other plaintiffs allege that the drug makers clearly knew about the link between Invokana and ketoacidosis, yet placed their desire for profits before consumers' safety. This may have prevented individuals from promptly recognizing the symptoms of the condition, and many may have avoided the injury altogether by using a different diabetes drug, according to allegations raised in cases.
In addition to concerns about ketacidosis, a number of Invokana kidney failure lawsuits are also being pursued against the drug maker, alleging that the unique mechanism of action for SGLT2 inhibitors, which impact the normal function of the kidney, increase the risk of severe damage.
In May 2015, the Institute for Safe Medication Practices (ISMP) conducted a detailed review of adverse event reports submitted to the FDA during the first year Invokana was on the market, and identified a potential risk of kidney damage with Invokana and other SGLT2 inhibitors, raising questions about whether the benefits provided by the medication justify the risk.
Last month the FDA released a new Invokana safety warning, indicating that it may increase the risk of leg, foot, and toe amputations. However, the investigation into those potential side effects are ongoing. Shortly after that, the agency issued an Invokana acute kidney injury warning.
In a follow up report released by the ISMP last month, the group indicated that the steady stream of new risks and warnings that have been required for Invokana highlight that the short clinical trials used by the drug makers to obtain FDA approval were a weak basis.
"*" indicates required fields