Class Action Lawsuit Filed Against JUUL Distributor As Stock Value Plummets
September 13, 2019
By: Irvin Jackson
According to allegations raised in a recently filed class action over JUUL vaping concerns, investors indicate that a distributor of the controversial vaping product knew e-cigarette bans were coming, but failed to factor that into its financial projections.
The complaint (PDF) was filed earlier this week in the U.S. District Court for the Southern District of Florida by Chris Hammond, naming Greenlane Holdings, Inc. and a number of its chief officers, as the defendants.
Greenlane is one of the major distributors of JUUL, as well as other vaping products, and the lawsuit indicates that the company misled investors with a Registration Statement and Prospectus in April 2019. In the statements, the company declared that it had a close relationship with JUUL, which gave it some advantages, since JUUL controls more than three quarters of the vaping market. However, the statements failed to indicate that San Francisco was planning a ban on e-cigarette sales as well as manufacturing, which would affect JUUL and Greenlane.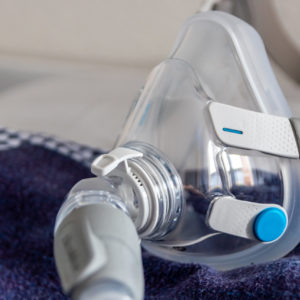 Did You Know?
Millions of Philips CPAP Machines Recalled
Philips DreamStation, CPAP and BiPAP machines sold in recent years may pose a risk of cancer, lung damage and other injuries.
Learn More
The e-cigarette ban was approved by the San Francisco Board of Supervisors on June 18, blocking both the sale and manufacture of JUUL and other similar products on city property. Following this news, Greenlane's shares dropped 17% on that day alone. However, by the time the lawsuit was filed, Greenlane's share price had dropped from a high of $17 to just $5.39 per share.
"Defendants failed to disclose to investors: (1) that the City of San Francisco had introduced a major initiative to ban the sale of e-cigarette products across three major cities and prohibit the manufacture of products at the headquarters of Greenlane's key partner, JUUL Labs; (2) that, if approved, the initiative would materially and adversely impact the Company's financial results and prospects; and (3) that, as a result of the foregoing, Defendants' positive statements about the Company's business, operations, and prospects, were materially misleading and/or lacked a reasonable basis," the lawsuit states. "As a result of Defendants' wrongful acts and omissions, and the precipitous decline in the market value of the Company's securities, Plaintiff and other Class members have suffered significant losses and damages."
The lawsuit seeks class action status for all who purchased or otherwise acquired Greenlane common stock. It could also be a canary in the proverbial coalmine, as massive e-cigarette recalls and bans are anticipated in the coming weeks and months.
On September 11, the FDA issued a press release announcing it planned to ban and remove most flavored e-cigarette products from the market, with the exception of mint, menthol and tobacco flavors. This is expected to have a massive impact on the vaping industry, whose growth has been tied in recent years to underage use, largely of fruit and candy-like flavors.
The FDA warned that preliminary data from this year indicated more than a quarter of all high school students have vaped in the last 30 days before being surveyed, and fruit flavors are their favorite products.
In addition, JUUL is currently being investigated for allegedly directing its marketing toward underage users, going as far as telling children at youth health camps that vaping was healthier than smoking cigarettes. While widely accepted in some circles, scientific studies have failed to back the claim up, and have linked vaping to a number of unique health problems.
Vaping Health Concerns
The lawsuit also comes amid growing concerns about the side effects of JUUL and other vaping products, as health officials continue to investigate a multi-state outbreak involving more than 450 severe respiratory illnesses linked directly to vaping, which has resulted in at least six deaths.
On September 6, the U.S. Centers for Disease Control and Prevention issued a warning to the public, urging consumers to avoid vaping for the time being, until more about the illnesses can be determined, such as the cause and source.
In addition to the cases of lung disease, the U.S. Food and Drug Administration (FDA) has received at least 127 reports of seizures and other neurological symptoms believed to be linked to e-cigarette use. The agency is investigating whether there is a direct relationship between vaping and seizures, or other adverse neurological events.
A stream of additional studies published over the last few years have linked e-cigarette use to seizures, pneumonia, fungal infections of the lungs, and respiratory health risks, among many other adverse health effects.
A growing number of JUUL addiction lawsuits are now being filed on behalf of teenagers, young adults and other adults who indicate that they have developed a life-long nicotine problem due to false and misleading advertisements made for years about the vape pen, which most users failed to understand included much higher levels of nicotine that traditional cigarettes.
"*" indicates required fields