JUUL, Other High Nicotine Delivery Systems, Need Stronger Regulations: JAMA
September 24, 2018
By: Irvin Jackson
Researchers with the Truth Initiative, an anti-tobacco organization, have published an editorial in a major medical journal calling for increased regulation and restrictions on JUUL and similar high-nicotine delivery systems and electronic cigarettes. 
In a Viewpoint editorial published in the Journal of the American Medical Association (JAMA) on September 20, Dr. Jeffrey Willett, Robin Koval and Jodie Briggs of the Truth Initiative, warn that electronic cigarettes threaten decades of progress in reducing tobacco use, particularly among teens.
Like a number of other critics in recent months, including FDA officials, problems with JUUL vaping devices raise particular concerns among the researchers. The editorial note that JUUL presents its products as a cigarette alternative and claims that the devices are intended only for adults, but they are designed to look like USB chargers or other devices, and are commonly used by teens to hide the tobacco use.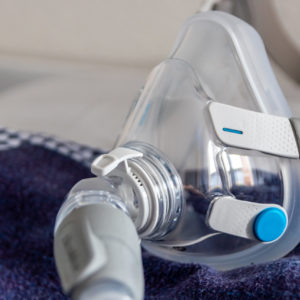 Did You Know?
Millions of Philips CPAP Machines Recalled
Philips DreamStation, CPAP and BiPAP machines sold in recent years may pose a risk of cancer, lung damage and other injuries.
Learn More
"Left unsaid is the reality that, in an unregulated or poorly regulated e-cigarette market, even products intended for adults have the potential to attract younger users," the editorial states. "The potent nicotine delivery of these products means that along with the potential as a harm reduction tool for adults is the concern of use among young people. While these products can potentially support adults who want to quit smoking, they also require regulatory actions to protect children."
Researchers from the Truth Initiative point out a number of factors with the JUUL and similar devices that may make them more dangerously seductive to teens. First, they are small and easy to hide, or disguise from parents, teachers and other adults. Second, is that they are available in flavors appealing to youth, such as fruit and candy flavors. Third, they deliver high levels of a highly addictive nicotine salt.
The editorial was published just days after a study in The BMJ, which warned that adolescents and teenagers using vaping pods, like the JUUL, are being exposed to higher concentrations of a modified salt form of nicotine, which is highly addictive to users.
Pod systems are advertised as an ultraportable and easy to use alternative to traditional vape pens and e-cigarettes and have become extremely popular among those attempting to quit smoking tobacco cigarettes and among adolescents.
A urine analysis determined that individuals using Juul devices and other pod systems were found to have nicotine concentrations ranging from 21.8mg/mL to 56.2 mg/mL, which was significantly higher than what was found for those using traditional vaping devices.
The difference in nicotine level absorption between those using pod systems and those using tradition e-cigarette devices appeared to be linked to the type of liquid nicotine used.
Unlike traditional vaping pens, which convert nicotine into an aerosol form for inhalation, pods are equipped with liquids that contain high concentrations of a modified salt form of nicotine, which is more readily absorbed upon inhalation. Adolescents using pods were also found to have higher concentrations of cotinine, which researchers contribute to the salt form of nicotine being more efficiently absorbed than other forms.
According to recent research teens are vaping at increasing numbers and it has become the most popular form of tobacco used among young adults. Some experts have linked teen e-cigarette use to a higher likelihood a youth will smoke tobacco cigarettes. Another study published in 2015 indicated vaping was just as addictive as smoking tobacco cigarettes.
A recent report by the National Academies of Sciences, Engineering and Medicine indicates that e-cigarettes may be more harmful and addictive for teens than they are for adults, and that the introduction of candy flavored e-cigarettes are more enticing to adolescents.
"Stopping e-cigarette use, such as with JUUL devices and other products, among vulnerable age groups will require stronger regulatory actions and sustained efforts by policy makers, medical professionals, public health activists, and the manufacturers who claim they are against the use of their products by children and adolescents, but stand to benefit financially from massive youth appeal," the Truth Initiative officials said in the editorial. "The campaign against smoking has been successful and it is important to ensure that these highly addictive products do not create a generation of young smokers."
"*" indicates required fields