Millions of Kiddie Combination Smoke/Carbon Monoxide Alarms Recalled
November 11, 2016
By: Russell Maas
More than five million combination smoke and carbon monoxide detectors have been recalled, due to a risk that the alarm may fail to sound in the case of an emergency, which may delay individuals learning about a fire or increase the risk of carbon monoxide poisoning. 
The Kiddie Nighthawk smoke/carbon monoxide (CO) detector recall was announced by the U.S. Consumer Product Safety Commission (CPSC) on November 10, following at least eight consumer reports indicating the alarms failed to signal after seven years of use, even if the batteries are changed. To date, no injuries have been reported in conjunction with the recall.
The Kiddie NightHawk combination smoke and CO alarms are designed and advertised to have a seven year life cycle, after which time the device is programmed to issue a chirping sound every 30 seconds to inform the users to replace the alarm. The devices are being recalled because the alarms can fail to continue to sound the chirping alarm after the seven year life cycle, falsely suggesting that the device is still properly working.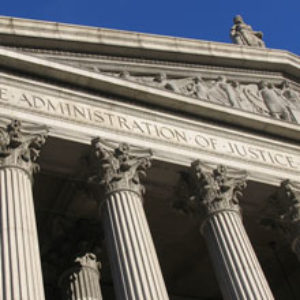 Included in the recall are Kiddie NightHawk talking combination smoke and CO alarms with model number KN-COSM-IB. The devices are designed to allow hard-wiring into the home's electric power and also have a compartment on the back for the installation of replacement 9volt backup batteries. The alarms are white and have a round design measuring between five to six inches in diameter with the brand name "Kiddie", the model number and manufacturing dates printed on a label on the back of the alarm.
The products were manufactured in China under Walter Kiddie Portable Equipment Inc., of Mebane, North Carolina from June 1, 2004 through December 31, 2010. They were sold at electrical stores and home care centers nationwide and online at Amazon.com from June 2004 through December 2010 for between $40 and $65.
The recall includes about 5.1 million units, with an estimated 3.6 million sold throughout the United States, and an additional 1.5 million distributed for sale in Canada.
Customers are being asked to stop using the recalled alarms and to contact Kiddie at 855-239-0490 or visit them online at www.kiddie.com and navigate to the "Product Safety Notice" link for information on how to receive a free replacement alarm based on the unit's age, or a discount on a new alarm.
Carbon monoxide detectors important for homes and buildings in preventing potentially lethal poisonings. Carbon monoxide is a lethal gas that is omitted from the incomplete burning of fuels such as coal, wood, charcoal, oil, kerosene, propane, and natural gas. The gas is colorless and odorless and cannot be detected without the use of a detection device. Prolonged carbon monoxide exposure can result in serious adverse health consequences or death.
Individuals exposed to carbon monoxide typically experience symptoms similar to the flu, with feelings of nausea, headaches, dizziness, drowsiness, and shortness of breath often being the first sign of problems. However, prolonged exposure may result in mental confusion, vomiting, loss of muscle coordination or control, loss of consciousness, and ultimately death. For individuals who survive or sleep through prolonged exposure, they may be left with devastating brain damage from carbon monoxide that impacts them for the rest of their lives.
Despite the obvious benefits and low cost of purchasing and maintaining CO detectors, many states do not require schools, hotels, or homes to have them installed. Currently the only four states that require CO detectors in schools are California, Connecticut, Maine and Maryland. However, lawmakers in New York, New Jersey and Maine have made several efforts to push for mandates of the alarms in public buildings such as schools, hotels and restaurants.
"*" indicates required fields