Lawmakers Call For NHTSA Briefing on Takata Air Bag Problems
October 22, 2014
By: Irvin Jackson
Concerns are mounting among U.S. lawmakers about problems with Takata airbags, as the number of recalls issued and lawsuits filed against auto makers continues to grow, resulting in calls for a briefing from the National Highway Traffic Safety Administration (NHTSA). 
On Tuesday, the U.S. House and Energy Commerce Committee called for NHTSA officials to come before them and answer questions about the ongoing investigation into recalled Takata air bags, which were used in millions of different vehicles made by different manufacturers.
As a result of problems with the air bags, drivers or passengers may face a risk of severe injury or death due to shrapnel or debris that may be shot into the cabin when the devices over-inflate. At least four deaths have been linked to air bags manufactured by Takata.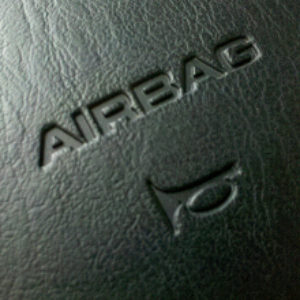 The NHTSA issued a consumer warning this week, urging owners of affected vehicles to get the air bags replaced as soon as possible.
The NHTSA is probing Takata air bags installed in vehicles made between 2000 and 2007, which have been used by virtually every major auto manufacturer, though the vast majority of the vehicles that have experienced problems were manufactured by Honda.
There are at least 4.7 million people with cars recalled since June, which are still on the road with the defective air bags, the NHTSA estimates.
Of particular concern are vehicles operated in humid regions, such as U.S. territories in the tropics, like Puerto Rico and Guam, and those who live in Florida and around the Gulf of Mexico. The humidity appears linked to the over inflation problems and may cause unintentional air bag deployments.
The NHTSA warning generated so much concern that internet traffic crashed the NHTSA website earlier this week.
Lawmakers say they also intend to call auto manufacturers to answer questions about the air bag problems.
More and more cars are being recalled each week, with Toyota announcing on Monday that an additional 247,000 cars and trucks may contain the defective air bags.
On Tuesday, Honda was hit with two Takata air bag lawsuits, both of which stem from accidents that occurred in Florida. Honda has recalled more than 5 million vehicles with the defective air bags.
Amid the growing controversy, documents have surfaced indicating that the problem may stretch into later models, affecting cars manufactured as recently as 2011. Internal emails show Takata executives chastised its Montclova, Mexico manufacturing plant after a defective weld was discovered in a Takata air bag that made it from the parts supplier all the way to the manufacturer.
Takata stocks plummeted 23% this week, the biggest decline in the company's history. Overall, the company's stock value has fallen 44% this year as the controversy over its air bags has grown.
"*" indicates required fields