Wrongful Death Lawsuit Alleges Suicide From Yaz and Claravis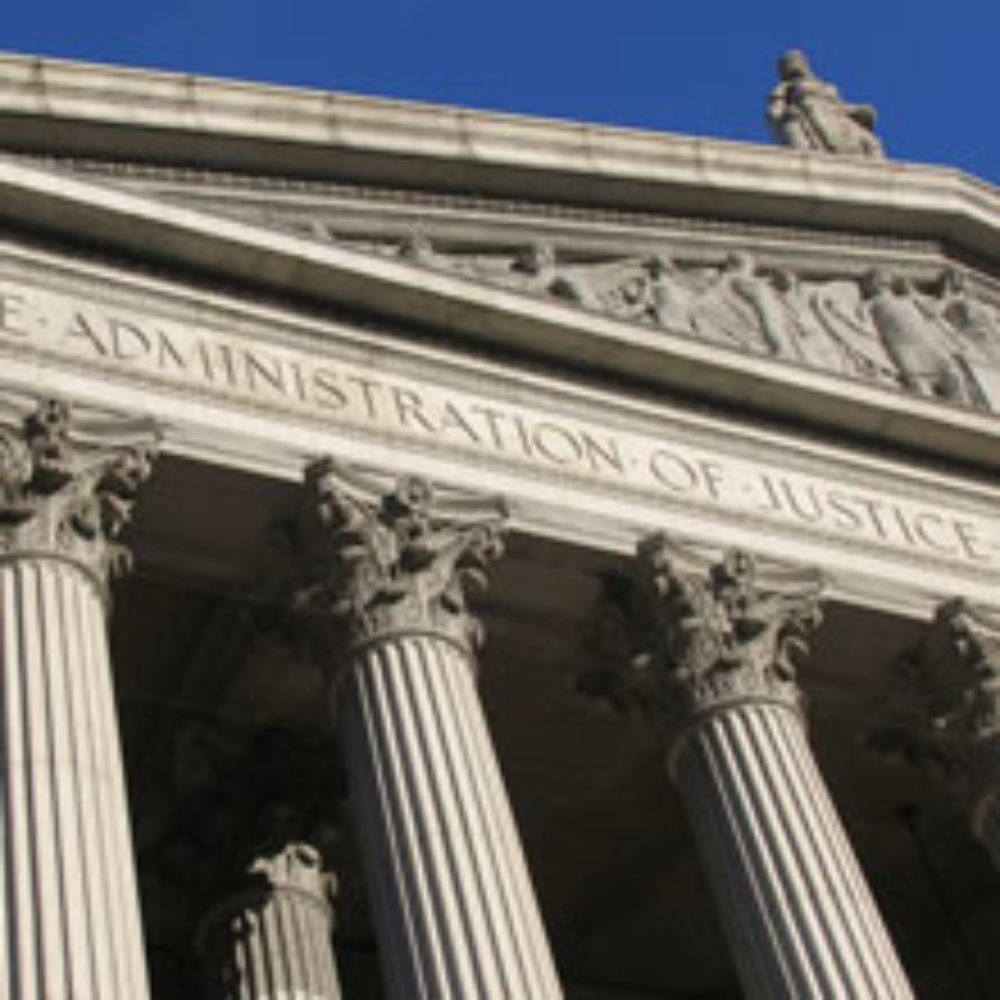 November 03, 2009
By: AboutLawsuits
The parents of an Ohio girl have filed a wrongful death lawsuit against the makers of Yaz birth control and Claravis acne medication, saying that side effect of the drugs caused her to commit suicide.
The Claravis and Yaz lawsuit was filed in Mahoning County Court by Christopher and Shirley Plevniak, the parents of Autumn Plevniak, according to a report by Courthouse News Service. The complaint alleges that Barr Laboratories, the maker of Claravis, and Bayer Healthcare, the maker of Yaz, are liable for Autumn's suicide in October 2007.
Yaz (ethinyl estradiol and drospirenone) is a leading oral contraceptive, which uses a new type of progestin, drospirenone, in combination with ethinyl estradiol to prevent unwanted pregnancy. However, the drug was also heavily advertised for the benefits it provides in treating acne.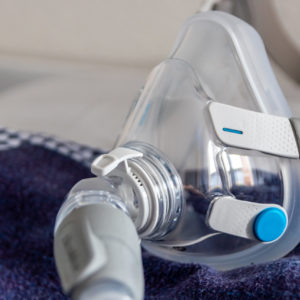 Did You Know?
Millions of Philips CPAP Machines Recalled
Philips DreamStation, CPAP and BiPAP machines sold in recent years may pose a risk of cancer, lung damage and other injuries.
Learn More
Bayer currently faces a number of Yaz birth control lawsuits that allege the drug increases the risk of injuries like strokes, heart attacks, pulmonary embolism, deep vein thrombosis (DVT), gallbladder disease and sudden death. While the precautions section of the warning label does discuss the possibility of depression, the Plevniak's lawsuit is believed to be the first Yaz case to allege that side effects of the birth control pill caused a user to commit suicide.
Claravis (isotretinoin) is used to treat severe acne in patients who have not responded to other treatments. It reduces the amount of skin oil the body produces and changes the chemistry of the skin oil to prevent hardening of the skin. It has been linked to a number of psychiatric side effects including thoughts of suicide, suicide attempts, depression, nervousness, psychosis, aggression and violent behaviors.
The Plevniaks said their daughter was prescribed Yaz and Claravis to combat her acne. The lawsuit alleges that both Barr and Bayer failed to give adequate warning that their medications could cause suicidal tendencies, and knew, or should have known, about the psychiatric side effects.
john f

January 31, 2014 at 8:31 am

My wife switched birth controls after been on them 5 years. 2 weeks after the switch she became depressed and took her life. switched from ortho tri cyclen

Chelle

July 3, 2013 at 3:14 am

My daughter suffered from depression and mood swings a short time after starting BCP\'s for really bad acne. She thought she was going crazy because she would get angry at people oe just start crying for no reason. She did not want to tell me but she told a friend. The friend told me and I questioned her about it. When she told me she would feel better during her monthly cycle, I connected the dot[Show More]My daughter suffered from depression and mood swings a short time after starting BCP\'s for really bad acne. She thought she was going crazy because she would get angry at people oe just start crying for no reason. She did not want to tell me but she told a friend. The friend told me and I questioned her about it. When she told me she would feel better during her monthly cycle, I connected the dots. I told her to stop taking the pills immediately and she did. She was feeling better, much much better the next day. She has not taken the pills since 7 months now and she is so happy and friendly again. Without a doubt it was the BCP\'s. she said she would much rather have the acne than to go through the way the pills made her feel.

Zoe

January 30, 2013 at 6:28 pm

It wasn't until two years ago that I realized my depression throughout adolescent was most likely caused by the BCP. Here is when it all started to make sense. When I was in grade school I was an A+ student, president of the student counsel, captain of the girls varsity lacrosse team - in a word - overachiever! When I was 13 years old, I started taking YAZ to combat severe acne. Within months, my [Show More]It wasn't until two years ago that I realized my depression throughout adolescent was most likely caused by the BCP. Here is when it all started to make sense. When I was in grade school I was an A+ student, president of the student counsel, captain of the girls varsity lacrosse team - in a word - overachiever! When I was 13 years old, I started taking YAZ to combat severe acne. Within months, my attitude on life completely changed. Despite all of my accomplishments, I thought I was a failure - a disgusting human being. At 13, I took every pill in the house to try to commit suicide. The doctors put me on zoloft - then depacote - neither of which worked. I stopped taking the drugs and started smoking pot instead. Got kicked out of multiple schools and resigned myself to the realization that I would be nothing but a failure. This continued until I was about 22 (over that time - I had learned to live with it). At that time, I got pregnant despite being on the pill and said to hell with it. I stopped taking it. After that - my moods drastically improved. I was not only happier - but more level headed - ALL THE TIME. No more drastic mood swings. Still, I thought it was the result of just growing up. Because of the BS with the anti-depressants however, I had come to distrust doctors and started doing my own research when it came to my health. When my boyfriend two years ago asked me to go back on BCPs I started doing some research about what would be best for me (because I didn't want to gain weight - imagine that!). And, what I found mad everything make sense. The timing of it all was just too convenient. I explained to him that I would try it but that there was a likelihood that I would become depressed. I asked my new doctor for a low-hormone pill and started taking it. Sure enough, within TWO WEEKS, all of the symptoms I had experienced as a young adult came back. I was anxious, irritable, my moods were up and down, I was suicidal, paranoid and felt like my life was spiraling out of control. Worse yet, was the fact that it took months after going off the pills to go back to normal. What I have to say is this - if you daughter is experiencing acne - DON'T put her on Birth Control! Do the research and don't believe everything your doctor says. I could have died at age 13 from taking this nonsense for no other reason than I had spots on my face. Never again. I can't wait to have a daughter if only to ensure this never happens to her.

Angel

July 25, 2011 at 3:54 am

I have been on birth control for 3 weeks and I wanted to commit suicide, I have never felf this way before, I tryed go to sleep and not wake up by taking 10 sleeping pills but it didn''t work because I woke up the next day, I was still very depressed so and I tried to take another sleeping pill to go back to sleep, I was sleepy and depressed and couldn't think straight. I got into the cupboard l[Show More]I have been on birth control for 3 weeks and I wanted to commit suicide, I have never felf this way before, I tryed go to sleep and not wake up by taking 10 sleeping pills but it didn''t work because I woke up the next day, I was still very depressed so and I tried to take another sleeping pill to go back to sleep, I was sleepy and depressed and couldn't think straight. I got into the cupboard lookiing for something to go back to sleep and I accidently took a pill that had been in the cuppboard in a pill container that someone had left there and I thought that it was another sleeping pill. I normally would never do something like this but I wasn't myself. I felt normal within 3 hours so I looked up the medication and it was a antidepressant anti psychotic. I had put in a call last week to the doctor. Monday I will talk to them and find out iwhat to do. I can''t believe that no one said suicide can be a side effect to birth control. I am very lucky that I accidently took something that helped me think straight again. I am very lucky

Cathy

October 18, 2010 at 11:56 am

My friend just linked me to this web page, because my 15 yr old daughter committed suicide 3 months after starting YAZ. Her personality became volatile when she began taking YAZ. I didn't connect the mood swings and temper to it until after she hung herself. But looking back now, I see it was all at the same time. There needs to be a better warning label. My heart goes out to you others wh[Show More]My friend just linked me to this web page, because my 15 yr old daughter committed suicide 3 months after starting YAZ. Her personality became volatile when she began taking YAZ. I didn't connect the mood swings and temper to it until after she hung herself. But looking back now, I see it was all at the same time. There needs to be a better warning label. My heart goes out to you others who have lost your loved ones to suicide. It is the most devastating thing--to know that your loved one died of sadness.

Joianne

September 25, 2010 at 4:04 pm

I was on Yaz for a few months combined with Celexa for depression(I had been taking the Celexa for a year with no problem). I was 27. After just a month of taking Yaz I was in the hospital because I tried to commit suicide. My relationship with my husband and friends sufffered drastically through this time. Because of how depressed and Moody Yaz made me I almost lost everyone close to me. I k[Show More]I was on Yaz for a few months combined with Celexa for depression(I had been taking the Celexa for a year with no problem). I was 27. After just a month of taking Yaz I was in the hospital because I tried to commit suicide. My relationship with my husband and friends sufffered drastically through this time. Because of how depressed and Moody Yaz made me I almost lost everyone close to me. I keep hearing about lawsuits regarding the other health problems regarding Yaz and I feel deep sorrow for those families. Something needs to be done about this too. Its not about money, put a better warning on the label so parents and patients can be aware that SEVER depression is possible and they know the signs. I have an 8 year old son (he was 6 at the time) where would he of been if I never got help that night?

Janet

May 28, 2010 at 3:29 pm

I am very sorry to hear of your daughter's suicide and the unbearable time she had prior to it. It sounds just like my daughter's like for the past year. She has been taking Yaz for about 2-1/2 years. At first, it was wonderful and her acne completely resolved, but over the past nine months or so, she has become mean, unreasonable, terrible at school, doing terrible in school, constantly scream[Show More]I am very sorry to hear of your daughter's suicide and the unbearable time she had prior to it. It sounds just like my daughter's like for the past year. She has been taking Yaz for about 2-1/2 years. At first, it was wonderful and her acne completely resolved, but over the past nine months or so, she has become mean, unreasonable, terrible at school, doing terrible in school, constantly screaming at me or her brother about something. Her periods became non-existent and last Friday, she saw her PMP, who stopped the Yaz, telling my daughter that it was making her hormones worse instead of better. Last night, my son found my daughter on our bathroom floor passed out after she had taken an overdose of medication to kill herself. She is only 14 years' old. She has never done anything like this before, and I hope she never does again. I need to know if this medication is connected to my daughter's actions. Does anyone out there know?

Loretta

March 4, 2010 at 2:13 am

Oh my God, I cannot believe what I just read about this case. My husband and I have been going through the worst nightmare with our teenage daugter. The past two weeks have been the worst. My Daugter started taking Yaz in May of 2008. She went her whole Freshman year very sad, emotional and would get very angry easily. She started seeing a Phyciatrist and was then prescribed Prozac in July of[Show More]Oh my God, I cannot believe what I just read about this case. My husband and I have been going through the worst nightmare with our teenage daugter. The past two weeks have been the worst. My Daugter started taking Yaz in May of 2008. She went her whole Freshman year very sad, emotional and would get very angry easily. She started seeing a Phyciatrist and was then prescribed Prozac in July of 2009. The Prozac worked for about a month then stopped working. The Doctor kept increasing the dosage. As the dosage increased her suicide thoughts increased. We have been monitoring her constanly. I decided to create a time-line to try to figure out what may have caused the change in her life. She never had mental problems and was extremely happy with life and did very well in school. She has since then missed so much school and cannot get out of bed and talks constantly about the pain she is in and how she wants to end her life. Two weeks ago we stopped the Prozac. Two days ago we stopped the Yaz. I truly believe this all started because of the Yaz. I am deeply sorry to read about Autumn's suicide. I cannot imagine going through the pain of losing a child. Just reading my daughter's suicide letter was painful enough. I truly hope that the word gets out and Doctors stop prescribing this drug.

annette

November 4, 2009 at 4:29 am

I am a clinical psychologist. In 2008 I wrote an article entitled "Medicine and Menatl Health - the Isotretinoin Issue" which was published in the New Zealand Clinical Psychologist Journal. If anyone would like a copy email me on: fea@xtra.co.nz
"*" indicates required fields