Lawsuit Over Stevens-Johnson Syndrome Results in $21M Verdict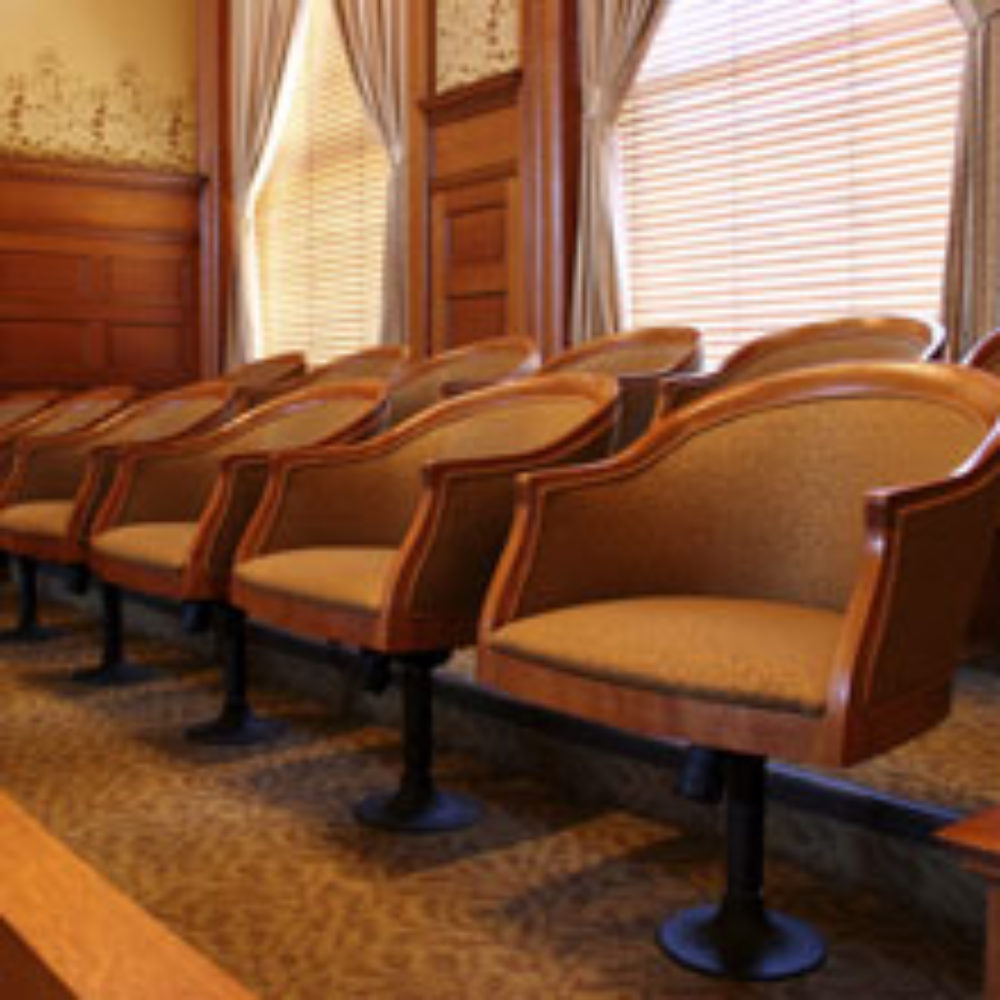 September 09, 2010
By: Staff Writers
A New Hampshire jury has handed down a $21 million award in a lawsuit over Stevens-Johnson Syndrome (SJS) filed after a women suffered a severe skin reaction from a generic version of the anti-inflammatory drug Clinoril, which is marketed as Sulindac. 
The damages were awarded to Karen Bartlett, 51, who was blinded, scarred and suffered permanent internal injuries after developing Stevens-Johnson Syndrome (SJS) and toxic epidermal necrolysis (TEN) after taking the drug. Bartlett's product liability lawsuit accused Mutual Pharmaceutical Co. of failing to adequately warn about the side effects of Clinoril and Sulindac.  
Bartlett suffered from the debilitating reaction as a result of the medication, which can cause the skin to burn, produce blisters and severe rashes that may allow the skin to seperate from the body. When skin lesions from Stevens-Johnson Syndrome (SJS) affect more than 30% of the body, the condition is typically referred to as toxic epidermal necrolysis (TEN). Treatment in a hospital Intensive Care Unit (ICU) or Burn Unit is often required, and the conditions can be fatal in many cases.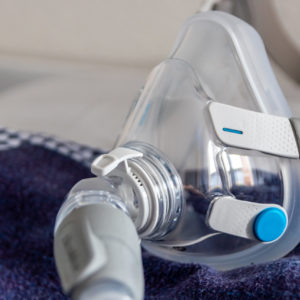 Did You Know?
Millions of Philips CPAP Machines Recalled
Philips DreamStation, CPAP and BiPAP machines sold in recent years may pose a risk of cancer, lung damage and other injuries.
Learn More
According to the lawsuit, Bartlett took generic Sulindac in 2005 to treat shoulder pain. Two weeks later she began to show signs of a skin reaction on her face and around her eyes. Eventually she was admitted to the hospital and diagnosed as suffering SJS and TEN. The skin ailment eventually took her sight and caused permanent injuries to her throat, stomach and lungs. She was hospitalized for 112 days in the Massachusetts General Hospital Burn Unit, suffering damage to 65% of her skin.
The lawsuit claimed that generic Sulindac, a non-steroid anti-inflammatory drug (NSAID), had the most reported incidents of SJS/TENS of any NSAID on the market. The lawsuit sought $4 million for medical expenses and an additional $20 million to $30 million for pain and suffering. The $21 million verdict the jury returned, after deliberating for three days, is believed to be the largest product liability award in the state's history.
Min

November 8, 2019 at 5:45 pm

ER Admitted denied fluid/food, IV 24/7 2 in 1day heart fluctuation; bodily swelling rash, weakness, sleep deprivation; etc tortured emaciated to death( after obtained med records) ER ordered Acetametaphine yet patient wearing red band Allergy patient/family never advised.

Isabell

September 22, 2014 at 12:08 am

I was hospitalized with and in the 60's over 50% of my body was scaled I lost my eyesight for one year had large lesions skin departed on Telfair pads couldn't speak severe pain wasn't expected to live..pcn was the medicine I was taking to this day I am still suffering internal organs damaged eyesight is very poor,I'm being treated for so many illnesses that are related to and I don't know if I wo[Show More]I was hospitalized with and in the 60's over 50% of my body was scaled I lost my eyesight for one year had large lesions skin departed on Telfair pads couldn't speak severe pain wasn't expected to live..pcn was the medicine I was taking to this day I am still suffering internal organs damaged eyesight is very poor,I'm being treated for so many illnesses that are related to and I don't know if I would have ever been compensated for all these years of pain and suffering I've had to endure..this happened in west orange n.j. and was a text book case I would like to know what are my options and if any of the hundreds of pictures they took of me would be on file .is anyone who could have access to my medical records. I need to hear from some one with this case...

Mike

December 22, 2011 at 12:22 am

I took it for 10 days in 2009 and developed ringing in the ear that has never stopped. It is like living with school bell in your ear 24/7.

Jhun

July 1, 2011 at 8:38 pm

I was hospitalized due to chest pain & I was given pain medications ( sulindac, tylenol).I started to have high fever and a faint erythematous pretibial rash. I was placed on empiric antibiotics ( Gentamycin, ceftizozime,nafcillin,ciprofloxacin,vancomycin, prednisone, benadryl (not antibiotic) etc) following blood cultures and the pretibial rash was getting worse and adverse reaction took plac[Show More]I was hospitalized due to chest pain & I was given pain medications ( sulindac, tylenol).I started to have high fever and a faint erythematous pretibial rash. I was placed on empiric antibiotics ( Gentamycin, ceftizozime,nafcillin,ciprofloxacin,vancomycin, prednisone, benadryl (not antibiotic) etc) following blood cultures and the pretibial rash was getting worse and adverse reaction took place (swelling of my entire face and extremities) affecting my eyes ( I was given Vasocon-A), my ears I was given ear drops) , tongue, throat, and my spleen was enlarged. Doctors said I had Occult Infection and discharge diagnosis was cellulitis altho' there was no bacteremia . Blood and urine cultures showed negative for Staph or Strep ( NO BACTERIAL GROWTH ). Over the years, the Cellulitis kept on getting worse and even worse when I was prescribed Sulindac in 2004 until 2006. The rashes and blisters went up to the groin, urethral and anal area and I was on Fluocinonide from 2000 up to the present because I still have mild rashes in the urethal area. Last Oct 2010, I faxed a letter to the physician ( who diagnosed my Cellulitis) and copies of my medical records asking him if I really had Cellulitis or Steven-Johnson Syndrome. I was just concerned because Cellulitis was caused by Staphylococcus Aureus (I'm not sure if Strep also) but the urine and blood cultures showed negative. The doctor never answered me back and I was advised by his nurse to talk to my current physician to change the diagnosis.

JEREMY

June 5, 2011 at 11:35 am

Jon my grandmother died from an allergic reaction to Allopurinol. She started taking the drug in early October of 2009 and died on the 7th of November. There are no words that I could copy from any dictionary that could describe what me and my family endured. To watch someone that you have loved your whole life basically burn to death in front of you.

Jon

April 4, 2011 at 10:16 pm

Is anyone familiar with the SJS or TENS reaction to Allopurinol? It is terrible that these drugs can have this affect.

charlotte

December 16, 2010 at 12:02 am

I had SJS in my mouth, gums, roof of my mouth, with large ulcers, through out. I was sent from one doctor to another in Santa Rosa Ca. They took samples of skin, and it was told to me I had cancer. They referred me to UCSF. Where a doctor came from Great Britain to study my case and write a book on SJS. He took many pictures, and studied me for 18 months. Now, This was 1995, since than, as he told[Show More]I had SJS in my mouth, gums, roof of my mouth, with large ulcers, through out. I was sent from one doctor to another in Santa Rosa Ca. They took samples of skin, and it was told to me I had cancer. They referred me to UCSF. Where a doctor came from Great Britain to study my case and write a book on SJS. He took many pictures, and studied me for 18 months. Now, This was 1995, since than, as he told me it never goes away, and it did not, I lost my left eye, SJS ulcers my tear ducts, causing infections in my eyes, now I am losing my sight in my right eye from SJS, and am out of money for treatment, to save my one and only eye left. I want a settlement, But all lawyers tell me its "TOO" late!!! I need the drug company that caused this to pay up.

margaret

September 10, 2010 at 9:26 am

i sufferd sjs/tens for the first time 24 years ago ive had numorous bouts since then,it started after given birth i got codiene for pain relief, i have recently been told by doc at hospital 1 more bout i will die. i have not worked for 4 months waitin for surgery on my back ,my joints are very sore i also have tremors my sight is gettin worse ,i was told by docters id be dead or in wheelchair bye [Show More]i sufferd sjs/tens for the first time 24 years ago ive had numorous bouts since then,it started after given birth i got codiene for pain relief, i have recently been told by doc at hospital 1 more bout i will die. i have not worked for 4 months waitin for surgery on my back ,my joints are very sore i also have tremors my sight is gettin worse ,i was told by docters id be dead or in wheelchair bye 45 im 47 in 2 wks, i can not take any pain relief,cough bottles just dia morph i was taken into hospital nd took reaction to ora morph because it turns into codiene in system
"*" indicates required fields