Lawsuits Over Fungal Meningitis Outbreak Allowed to Move Forward
November 29, 2012
By: Irvin Jackson
A federal judge has denied a request to stay proceedings in civil lawsuits against the compounding pharmacy that caused a recent nationwide outbreak of fungal meningitis infections, allowing the individual claims to move forward while a panel of federal judges considers whether to centralize the litigation before one judge. 
New England Compounding Center (NECC) faces a mounting number of lawsuits over the fungal meningitis outbreak, which has caused hundreds of illnesses and dozens of deaths among individuals who received contaminated epidural steroids and other medications mixed by the pharmacy.
A request is currently pending before the U.S. Judicial Panel on Multidistrict Litigation (JPML) to consolidate all federal lawsuits filed throughout the country before one judge for coordinated handling as part of an MDL, or multidistrict litigation. However, the JPML is not expected to hear oral arguments on the matter until January 2013.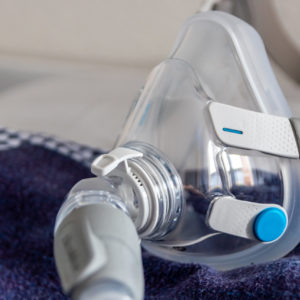 Did You Know?
Millions of Philips CPAP Machines Recalled
Philips DreamStation, CPAP and BiPAP machines sold in recent years may pose a risk of cancer, lung damage and other injuries.
Learn More
On November 13, NECC filed a Motion to Stay (PDF) proceedings in the individual actions pending in the U.S. District Court for the District of Massachusetts, asking for the cases to be put on hold pending a ruling on the Motion for Transfer and Consolidation pending before the JPML.
The motion was filed in response to an attempt by certain Plaintiffs to secure an attachment against the limited assets of the Defendants, which may be insufficient to satisfy all of the claims being presented by individuals allegedly injured in the outbreak.
In a response filed in opposition to the Defendants' motion to stay (PDF), Plaintiffs argued that they are entitled to a hearing on the pending request for an attachment, which they argue is reasonable given the nature of the claims and anticipated damages. According to the response, NECC and the other entities involved in the litigation have refused to provide information regarding their insurance coverage, and plaintiffs argue that other pending litigation should not delay the protection of the assets.
This week, U.S. District Judge F. Dennis Saylor IV denied the requested stay, indicating that he did not want several months to go by with nothing happening with the lawsuits, and he also pointed out that there was a good chance of criminal charges against NECC. There may be a grand jury already convened to consider the possibility, but grand juries are held in secret so there will be no way to know until after a grand jury made a decision.
Hundreds Sick, Dozens Dead After Outbreak, Recall
NECC issued a nationwide recall for the epidural steroid on September 26, amid concerns that the medications were contaminated and causing fungal meningitis among individuals who received the injection to treat back pain.  The company subsequently recalled all of their other compounded products and voluntarily ceased all operations on October 3, 2012.
NECC distributed an estimated 17,000 shots of the recalled epidural injection, and CDC estimates that about 14,000 people were exposed to the potentially tainted drugs. To date, about 500 people have fallen ill and at least 36 have died in connection to the contaminated injections.
The outbreak has resulted in at least 28 lawsuits against NECC to date, but the pharmacy has indicated in previous filings that it expects that "hundreds of additional personal injury and wrongful death lawsuits will eventually be filed."
The U.S. Judicial Panel on Multidistrict Litigation is expected to schedule oral arguments for the next scheduled hearing, which will be held in Orlando on January 31, 2013.
If the litigation over the meningitis outbreak is consolidated, then all lawsuits filed in U.S. District Courts throughout the country will be placed before one judge for pretrial proceedings. Both NECC and the plaintiffs support having the cases consolidated.
"*" indicates required fields