Pseudotumor Cerebri Risk Seen With Levaquin, Avelox, Other Fluoroquinolones: Study
October 03, 2017
By: Irvin Jackson
Recent research raised concerns that the side effects of Levaquin, Avelox, Cipro and similar antibiotics may cause a dangerous increase in fluid pressure around the brain, known as pseudotumor cerebri (PTC), which could result in intense headaches, vision loss and other problems. 
In a study published in the medical journal Neurology in July, Canadian researchers identified an increased risk of pseudotumor cerebri syndrome among users of fluoroquinolone antibiotics.
In a report published the following month in Neurology Today, other experts reviewed the results and warned that doctors should be concerned and aware about the pseudotumor cerebri risk with Levaquin, Avelox and other fluoroquinolones.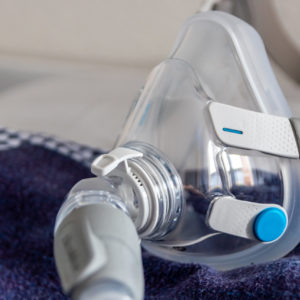 Did You Know?
Millions of Philips CPAP Machines Recalled
Philips DreamStation, CPAP and BiPAP machines sold in recent years may pose a risk of cancer, lung damage and other injuries.
Learn More
Pseudotumor cerebri (PTC), which is also sometimes referred to as idiopathic intracranial hypertension (IIH), typically causes severe headaches, ringing in the ears, blurred vision, blindness and other problems due to a build up of fluid pressure on the brain. While treatment for the condition can relieve the pressure, delay in removing the underlying cause of the fluid build up around the brain can result in permanent damage to the optic nerve, which may lead to blindness and other vision problems that can not be reversed.
In the underlying study, researchers conducted a case-control study of people between the ages of 15 and 60 involving a cohort of more than six million people. Of those, there were 339 cases of fluoroquinolone pseudotumor cerebri (PTC), which were compared to 3,390 controls.
Researchers found that those who had taken fluoroquinolone antibiotics like Levaquin, Avelox and Cipro were more than five times more likely to be diagnosed with pseudotumor cerebri than those who had not.
"Our study suggests an increase in the risk of PTCS with current users of fluoroquinolones," the researchers concluded. "Although this adverse event is rare, patients who experience symptoms of raised intracranial pressure including headaches, tinnitus, and double vision while taking fluoroquinolones should seek medical attention."
The findings are the latest concern surrounding the side effects of fluorquinolones, which are a popular class of antibiotics that have been linked to a variety of serious safety concerns in recent years, including severe nerve damage, as well as the possible degradation of connective tissues, which may result in aortic aneurysms and aortic dissections.
Last year, federal regulators warned last year that fluoroquinolone drugs should not be considered for uncomplicated infections, which is expected to greatly reduce the widespread use of the medications.
There are currently hundreds of Levaquin lawsuits, Avelox lawsuits and Cipro lawsuits pending against the manufacturers, each involving allegations that users were not adequately warned about the risks associated with the medications. Most of the current claims involve individuals diagnosed with permanent peripheral neuropathy, which is a severe form of nerve damage that may cause problems for users long after the antibiotics are taken.
Over the past year, a growing number of aortic aneurysm lawsuits and aortic dissection lawsuits have also been filed, alleging that side effects of the medications also increase the risk of painful and potentially life-threatening complications involving the aorta.
Aortic dissections pose a serious and potentially life-threatening health risk, involving a tear inside of the aorta that causes blood to low between the layers, forcing them apart. Similarly, aortic aneurysms occur when the walls of the artery weaken and an abnormal bulge develops. The conditions are associated with severe chest or back pain, which can quickly lead to death or severe, long-term injury.
Shannon

May 21, 2021 at 2:46 am

I know I had open heart surgery. Was on Levaquin antibiotics. Afterwards. Ended up getting IIH. Yet my neurologist denies this, and blames it solely on my wright, sleep apnea. But never on the open heart surgery.
"*" indicates required fields