Liquid Nicotine Exposure Problems Top 1,000 Already This Year, Poison Centers Report
August 22, 2016
By: Russell Maas
A new report indicates that more than 1,000 problems with liquid nicotine exposure have already been reported to poison control centers this year, often involving young children who were sickened and required emergency room treatment after coming into contact with the concentrated liquid used in electronic cigarettes, or e-cigs. 
The American Association of Poison Control Centers (AAPCC) issued a warning this month, indicating that 1,038 negative exposures to liquid nicotine and e-cigarette devices have been reported between January 1 and July 31, 2016.
The liquid nicotine exposure problems often involved severe side effects like nausea, vomiting, seizures, coma or even death.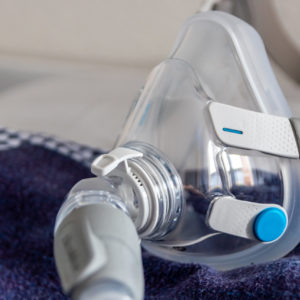 Did You Know?
Millions of Philips CPAP Machines Recalled
Philips DreamStation, CPAP and BiPAP machines sold in recent years may pose a risk of cancer, lung damage and other injuries.
Learn More
Over the last several years, the AAPCC has reported about a 1500% increase in liquid nicotine exposures involving children under the age of six.
Children may accidentally ingest, inhale, or get the liquid on their skin or in the eyes, according to warnings from poison control experts. Recent data also indicates a consistent increase in exposures among adult and youth users of e-cigarette devices that use the liquid nicotine products.
The most recent update continues to concern poison specialists. The number of annual exposures has consistently reached into the thousands since 2013, with the most ever recorded reports occurring in 2014, with 3,783 liquid nicotine exposures across all age groups. In 2015, exposure reached the second all-time high of 3,073 followed by 2013 with 1,543 reports.
Children exposed to nicotine liquid also have nearly three times the risk of experiencing severe outcomes when compared to children exposed to only cigarettes.
Various injuries have been reported in association with liquid nicotine exposure, ranging from trouble breathing, vomiting, nausea, rapid heartbeat, skin irritations, potential blindness from direct exposure to the eyes, seizures, coma, and one death has even been reported from the use of liquid nicotine products.
Toddlers are often curious, and while exploring their environment put items in their mouth, unaware of the danger. In most cases, liquid nicotine does not come in child-proof caps. Even a small amount of liquid nicotine can lead to serious poisoning or the death of a young child, making e-cigarettes a much bigger risk to toddlers than cigarettes, experts say.
In a study published in May in the medical journal Pediatrics, researchers analyzed data from the National Poison Data System (NPDS), finding poison control centers recorded more than 29,000 calls for nicotine and tobacco poisonings for young children, averaging 729 child exposures per month. Sixty percent of the nicotine exposures among children involved cigarettes and 16% other tobacco products.
Although the 2016 data has indicated a slight drop in exposures when compared to 2014 and 2015, the sheer number of exposures to all age groups and to children especially remains high.
Liquid Nicotine Concerns Lead To New Regulations, Legislation
In January, Congress and the President passed a new law, the Child Nicotine Poisoning Prevention Act of 2015, which requires child-proof caps for all liquid nicotine products. The e-cigarette legislation requires that all liquid nicotine products have packaging that is difficult for a child under five years of age to open.
The FDA recently finalized a rule deeming tobacco products to be subject to the Federal Food, Drug and Cosmetic Act, extending the agency's authority to regulate and control the import, sale and marketing of any and all electronic nicotine delivery devices. The agency is set to add further regulations in coming months to address safety concerns.
The AAPCC recently released a set of guidelines for liquid nicotine users to follow as preventative tips to keep children becoming exposed to the harmful products. The agency recommends users always protect their skin when handling liquid nicotine, always keep the products out of reach of children, follow the specific disposal instructions, and to always act swiftly in calling your local poison control center at 800-222-1222 when someone is suspected to have been exposed to an e-cigarette or liquid nicotine.
"*" indicates required fields