Discovery Stay Lifted in Litigation Over Trasvaginal Surgical Mesh
June 20, 2012
By: Austin Kirk
A federal judge is allowing the discovery process to resume in the recently consolidated litigation over transvaginal surgical mesh, as new cases continue to be filed by women throughout the United States at a high rate.
All discovery was stayed earlier this year in federal lawsuits filed involving transvaginal mesh products manufactured by American Medical Systems (AMS), Boston Scientific and Ethicon, which were used for surgical repair of pelvic organ prolapse (POP) and female stress urinary incontinence (SUI).
In February 2012, the U.S. Judicial Panel on Multidistrict Litigation centralized the lawsuits as part of three different MDLs (multidistrict litigations), assigning the cases to Chief District Judge Joseph R. Goodwin for coordinated pretrial proceedings in the U.S. District Court for the Western District of West Virginia.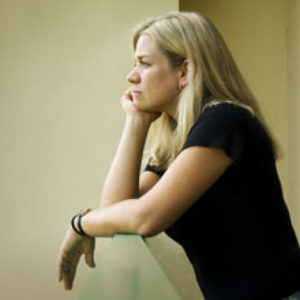 A fourth MDL, involving C.R. Bard trasvaginal mesh lawsuits, was previously assigned to Judge Goodwin in October 2010.
All of the lawsuits involve similar allegations that the manufacturers failed to adequately warn consumers or the medical community about the risk of serious complications after transvaginal mesh surgery, including reports of severe pelvic pain, infections and erosion of the mesh through the vaginal wall.
According to a pretrial order (PDF) issued on June 14, Judge Goodwin has agreed to lift the stay on discovery in the newly formed MDLs, indicating that no party has expressed an objection or shown good cause why discovery can not resume. As a result of the order, the parties can move forward with the exchange of information and evidence necessary to prepare the first cases for trial.
Over the four months since the AMS, Boston Scientific and Ethicon MDLs were formed, the number of lawsuits transferred to Judge Goodwin has increased dramatically.
On February 7, when the first cases were transferred into the newly formed MDLs, there were 80 AMS mesh lawsuits, 21 Boston Scientific mesh lawsuits and 35 Ethicon mesh lawsuits. According to conditional transfer orders filed this month, so far an additional 253 AMS cases, 162 Boston Scientific cases and 218 Ethicon cases have been transferred in to the respective MDLs, and there are no signs that the number of lawsuits is slowing down.
With the Bard transvaginal mesh litigation, which started with 21 lawsuits in October 2010, an additional 390 cases have been transferred into the MDL over the past 20 months.
Public awareness about the risk of the complications from vaginal mesh increased last year, after the FDA issued warnings about an growing number of adverse event reports associated with the products.  In July 2011, the FDA issued transvaginal mesh warning, indicating that they have been unable to find any evidence that transvaginal mesh kits used for repair of pelvic organ prolapse provide any benefit over other available means of treatment.
"*" indicates required fields