Lotramin and Tinactin Recall Leads To Class Action Lawsuit Over Benzene Cancer Risks
November 19, 2021
By: Irvin Jackson
A class action lawsuit over Lotramin and Tinactin accuses Bayer of selling toxic and dangerous antifungal products, which were tainted with benzene, a known cancer-causing agent.
The complaint (PDF) was filed by Jose Villarreal in the U.S. District Court for the Western District of Missouri on November 17, in the wake of a Lotramin and Tinactin recall issued after levels of benzene were found in the spray products, seeking class action status for those who bought the recalled antifungal medications.
The FDA announced the Lotramin and Tinactin spray recalls on October 1, after routine sample testing discovered benzene in over-the-counter the aerosol spray products used to treat fungus infection, athlete's foot, and to treat itching, burning, cracking and scaling skin.
The recall impacts all unexpired lots of Lotrimin and Tinactin sprays cans, but does not include lotion forms of the products. Among the products included are Lotrimin Anti-Fungal (AF) Athlete's Foot Powder Spray, Lotrimin Anti-Fungal Jock Itch (AFJI) Athlete's Foot Powder Spray, Lotrimin Anti-Fungal (AF) Athlete's Foot Deodorant Powder Spray, Lotrimin AF Athlete's Foot Liquid Spray, Lotrimin AF Athlete's Foot Daily Prevention Deodorant Powder Spray, Tinactin Jock Itch (JI) Powder Spray, Tinactin Athlete's Foot Deodorant Powder Spray, Tinactin Athlete's Foot Powder Spray and Tinactin Athlete's Foot Liquid Spray.
The benzene contamination problems came amid growing concerns about the discovery of the cancer causing chemical in a wide variety of aerosol spray products, including popular sunscreens sold under the Neutrogena, Aveeno and Coppertone brands, which have been linked to reports of leukemia, lymphoma and other injuries.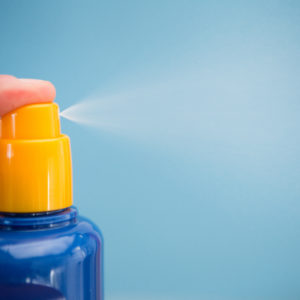 Villarreal's Lotramin and Tinactin class action lawsuit claims that consumers were harmed because they paid for products which were unsafe and unfit for their intended purpose. The lawsuit calls for consumers to be reimbursed for their purchases, and to receive medical monitoring to watch for benzene-related cancers or other health conditions linked to exposure to the toxic chemical.
"Plaintiff is a purchaser and user of the Recalled Sprays. Plaintiff purchased the recalled sprays to treat conditions the Recalled Sprays were intended to treat and used the Recalled Sprays in accordance with the directions provided on their packaging. Plaintiff did so because he believed the Recalled Sprays had been manufactured using acceptable standards and practices and that they were safe for human use," the lawsuit states. "However, in reality Plaintiff bought toxic, dangerous, unmerchantable products unfit for their intended purpose and use. Plaintiff would not have purchased and used the Recalled Sprays had he known they were unsafe."
Benzene is an industrial chemical that has been associated with the development of several fatal forms of cancer, leukemia and other conditions, such as AML, Chronic Myelogenous Leukemia (CML), Acute Lymphocytic Leukemia (ALL), Chronic Lymphocytic Leukemia (CLL), Hairy Cell Leukemia (HCL), Non-Hodgkin's Lymphoma, Multiple Myeloma, Myelodysplastic Syndrome (MDL), Myelofibrosis and Myeloid Metaplasia, Aplastic Anemia and Thrombocytopenic Purpura.
Long-term side effects of benzene exposure have been proven to cause anemia, which is a condition that develops when your blood lacks enough healthy red blood cells or hemoglobin. Essentially, the chemical causes bone marrow not to produce enough red blood cells, which can damage an individual's immune system. Federal regulators have determined long-term exposure to benzene can significantly impact blood cells, to the extent it causes cancer such as leukemia, which affects the blood-forming organs.
Arnulfo

July 7, 2022 at 7:48 am

I have used these two products for years, both Tinactin and Lotrimin spray and was never aware of side effects. Would be interested to know what to look for as far as my physical well being.
"*" indicates required fields