Study Links Benzene Exposure To Increased Non-Hodgkin's Lymphoma Risk
August 31, 2021
By: Martha Garcia
The findings of a new study indicates there may be a link between non-Hodgkins lymphoma and benezene, which is found in a wide range of products, like paint, glue and detergent.
Benezene exposure may increase the risk of non-Hodgkin lymphoma by about 33%, according to finding published this month in the journal The Lancet Planetary Health.
Researchers from the University of Illinois Chicago conducted a comprehensive systematic review and meta-analysis of human epidemiological studies that assessed the relationship between exposure to benzene exposure and non-Hodgkin lymphoma (NHL), including an examination of 2,481 article, which included data on more than 9,500 patients with non-Hodgkin lymphoma.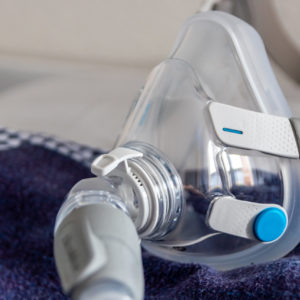 Did You Know?
Millions of Philips CPAP Machines Recalled
Philips DreamStation, CPAP and BiPAP machines sold in recent years may pose a risk of cancer, lung damage and other injuries.
Learn More
The findings suggest that exposure to benzene increased the risk of NHL by one-third in highly exposed groups. The effects were dose-dependent, meaning the greater the exposure to benzene, the higher the risk of NHL.
The data also indicated exposure to benzene doubled the risk of developing diffuse large B-cell lymphoma, a major non-Hodgkin lymphoma subtype. There were also increased risks for follicular lymphoma and hairy cell leukemia.
Non-Hodgkin lymphoma includes a group of cancers that start in the lymphatic system, and occurs when the body produces too many white blood cells. Symptoms include swollen lymph nodes, fever, belly pain, or chest pain. Prior research has linked environmental exposure to toxic chemicals as a risk factor for NHL.
"Our findings suggest a causal link between benzene exposure and non-Hodgkin lymphoma, especially for diffuse large B-cell lymphoma," the researchers concluded.
Benzene Exposure Risks
Benzene is an established leukemogen, known to cause leukemia, but its potential to cause non-Hodgkin lymphoma is widely debated. It is an ingredient in many household products, including rubber, glue, furniture wax, detergents, inks, and adhesives.
Exposure to Benzene has been linked to fatal forms of leukemia and other cancers. It is an industrial chemical that causes bone marrow not to produce enough red blood cells and weakens the immune system.
Benzene has been associated with the development of several fatal forms of cancer, leukemia and other conditions, such as AML, Chronic Myelogenous Leukemia (CML), Acute Lymphocytic Leukemia (ALL), Chronic Lymphocytic Leukemia (CLL), Hairy Cell Leukemia (HCL), Non-Hodgkin's Lymphoma, Multiple Myeloma, Myelodysplastic Syndrome (MDL), Myelofibrosis and Myeloid Metaplasia, Aplastic Anemia and Thrombocytopenic Purpura.
Long-term side effects of benzene exposure have been proven to cause anemia, which is a condition that develops when your blood lacks enough healthy red blood cells or hemoglobin. Essentially, the chemical causes bone marrow not to produce enough red blood cells, which can damage an individual's immune system. Federal regulators have determined long-term exposure to benzene can significantly impact blood cells, to the extent it causes cancer such as leukemia, a cancer of the blood-forming organs.
Benzene Sunscreen Recalls
These latest findings about a potential benzene non-Hodgkins lymphoma risk come amid increasing concerns about side effects of the chemical, after it was detected in several widely used sunscreen products.
Johnson & Johnson announced a Neutrogena and Aveeno sunscreen recall on July 14, after routine sample testing identified the presence of benzene. The company now faces a growing number of sunscreen lawsuits and class action claims, which seek damages for individuals diagnosed with various forms of cancer, as well as medical monitoring for consumers regularly exposed to benzene in the sunscreen products.
The sunscreen recall came after the online pharmacy, Valisure, issued a warning in May, announcing it had detected benzene in 78 sunscreen and after-sun care products, including brands like Banana Boat, Neutrogena and CVS Health. More than a quarter of the products had more than 2 parts per million of benzene, a level the FDA considers unsafe.
Due to the potential health risks, the FDA indicates benzene should not be included in drug or consumer products, if avoidable. However, if benzene is not avoidable, it should be restricted to 2 parts per million (ppm), FDA regulations state. However, testing suggests that levels of benzene in the Neutrogena and Aveeno sunscreen may substantially exceed the permissible levels.
"*" indicates required fields