Lucky Charms Illness Reports on Consumer Website May Lead To FDA Review
April 11, 2022
By: Russell Maas
Individuals throughout the United States are reporting cases of gastrointestinal illness possibly linked to Lucky Charms cereal, which may lead federal health officials to launch an investigation to determine whether the popular children's cereal poses any widespread health risks.
Concerns over possible contamination of General Mills Lucky Charms cereal were raised on the consumer safety website, iwaspoisoned.com, which indicates there have been more than 1,300 children and adults reporting stomach illnesses from Lucky Charms cereal.
Food poisoning impacts an estimated 48 million Americans annually, resulting in an average of nearly 130,000 hospitalizations and 3,000 fatalities, according to the U.S. Centers for Disease Control and Prevention (CDC). These outbreaks sicken on average one out of every six Americans and cost about 15.6 billion each year.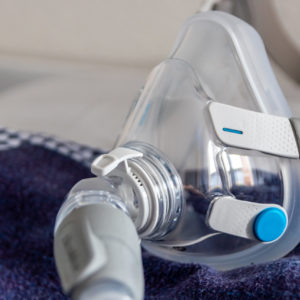 Did You Know?
Millions of Philips CPAP Machines Recalled
Philips DreamStation, CPAP and BiPAP machines sold in recent years may pose a risk of cancer, lung damage and other injuries.
Learn More
The consumer safety group owned by Integrated Wellness Partners states the number of people self-reporting a Lucky Charms illness have increased steadily since July 2021, and have remained above average to date.
According to the reports posted to iwaspoisoned.com, consumers have experienced vomiting, nausea, diarrhea, stomach pain and trouble keeping food or water down for several days after eating Lucky Charms cereal. Several consumers have reported being diagnosed with gastroenteritis after eating the cereal.
According to a report by NBC News, General Mills has denied finding any evidence to support a link between the reported illnesses and Lucky Charms, telling the news agency that consumers who have experienced any issues with any General Mills products should contact the manufacturer to be appropriately addressed.
While consumers continue to report suspected illnesses linked to Lucky Charms cereal, U.S. Food and Drug Administration (FDA) officials told NBC news that the agency is aware of the complaints and is looking into the matter. However, the agency has not publicly commented on whether an investigation is being launched at this time.
The FDA maintains its own database and reporting system for documenting potential food related illnesses, and told NBC news that it has received a total of 41 reports related to Lucky Charms cereal since 2004, with three adverse events reported in 2021 alone.
While an official investigation into possibly contaminated Lucky Charms cereal has not been announced by the FDA or U.S. Centers for Disease Control and Prevention (CDC) to date, consumers should be cautious of food poisoning side effects from common foodborne bacteria such as Salmonella, E. coli, Listeria and Campylobacter, among many others.
Cereal Food Poisoning Problems
Food poisoning linked to cereal is quite common, and can pose a significant risk to younger children and individuals with compromised immune systems. If not properly treated, some cases of food poisoning can lead to hospitalization, dehydration or death.
Over the last several years, some have raised questions over whether the U.S. food supply has become less safe, or if the increased number of E. coli outbreaks, salmonella outbreaks and listeria outbreaks are due to the FDA becoming better at detecting threats to the U.S. food supply.
In December 2021, the FDA released a new Foodborne Outbreak Response Improvement Plan which includes strategies to enhance the speed, effectiveness and communication of foodborne outbreak investigations to both the industry, but also consumers.
The plan first outlines how the FDA will collaborate with participating agencies to engage in tech-enabled product traceback investigations to more quickly identify the source of contaminated foods. Often with foodborne illness outbreaks, it can take weeks or even months to identify the source of an outbreak, which allows harmful products to remain on store shelves and in consumer's homes, resulting in additional injuries and deaths.
Joseph

July 7, 2022 at 11:03 am

the lucky charms made me sick. I had stomach pains. they sent me vouchers for more ceral. but why would I want to buy more
"*" indicates required fields